There are tons of monthly subscription services out there, but Bulu Box is the only one that's striving to help you lead a healthier lifestyle through snacks and supplements.
They're a monthly subscription service that sends you four to five premium vitamin and supplement nutrition samples in every order. Inside your box, you will find healthy snacks, fitness supplements, lifestyle products, beauty products, and even some great deals.
Their service gives you the ability to discover and try new products before purchasing a full size. The best part is that it can all be done in a way that's incredibly convenient for you because everything is delivered straight to your doorstep. No more crossing your fingers and hoping the full-sized version of whatever you just bought will actually work or taste good!
Ready to learn what Bulu Box has to offer? Keep reading…
How to Join & Choose Your Items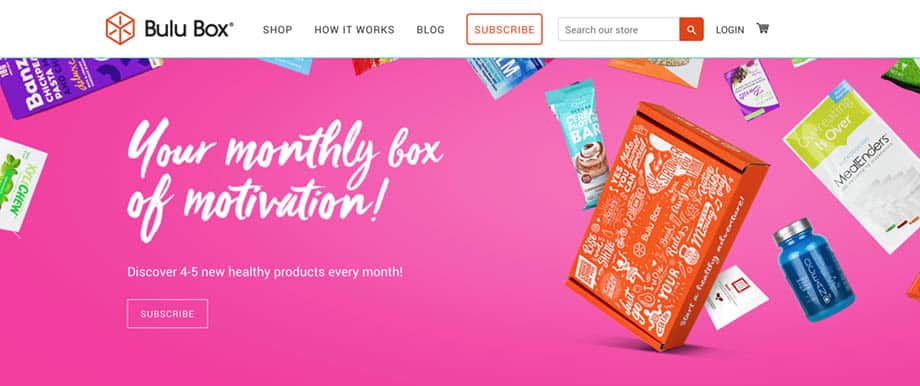 To get started and place your first Bulu Box order, you'll first need to choose which box you'd like to receive. They currently have two offerings, which includes their original box and their weight loss box.
Once you've chosen the box you desire, from there you need to choose a plan. You can opt to sign-up for a month to month subscription, three months, six months, or 12 months. By choosing a longer subscription, you can actually save more money over time.
From there, you simply need to complete the checkout process to pay for your Bulu Box. That's all there is to it since you don't have the ability to choose what comes in your box each month. Instead of selecting items yourself, the Bulu Box team will curate it for you. They do, however, encourage you to complete surveys to let them know which products are most appealing to you and your needs. This will help them customize your box even more as they can see what you like, dislike, and which products you truly love.
When you've found products you love, Bulu Box will help you locate them online for the best price available.
What We Got In Our Box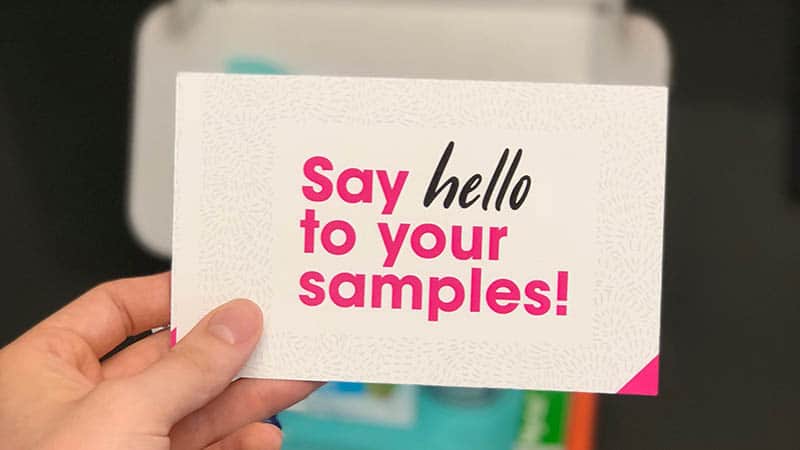 Every month you'll receive new goodies in your box but to give you an idea of what you can expect, here's an overview of what we got in our box…
Cold Kicker: This is an immune support supplement that seems to be a pretty large "sample" (it may be a full size). It has tons of immune supporting ingredients such as echinacea, elderberry, garlic, ginseng root, ginfer root, green tea leaf, vitamin c, and zinc (among many others). To be honest, this is something I would take if I ever felt a cold coming on.
Myrtol 300: This is a respiratory support supplement and they market themselves as "Europes Best Kept Secret". If you have bad congestion due to allergies, this could be your new best friend.
Goodwipes: As the name suggests, Goodwipes are body wipes you can take anywhere. This is a simple and great inclusion in the box!
Histame: This supplement has been shown to reduce the symptoms caused by food intolerance. For example, if dairy doesn't dit well with you, this supplement could help.
Screamin Energy: This is an energy on-the-go packet that is much like a Monster, Red Bull, or other canned energy drink (without the artificial sweeteners). It's made with canned sugar and real coffee beans.
Elete Electrolyte: If you're an athlete or runner, you know the importance of replenishing your body's electrolytes when they're depleted. Elete is a little liquid dropper you can add to any water or other liquid to give it electrolytes—perfect for your gym bag.
Delivery
At this time, Bulu Box only ships orders within the United States. All packages are delivered via the United States Postal Service, so you can expect your order to come with your regular mail. They do not currently offer shipping to Canada, Puerto Rico, or any other international location.
One major plus is that you don't have to pay for shipping on your monthly subscription box. You will, however, have to pay a shipping fee for standard, full-size orders. That will cost you $3.99 per item, so do keep that in mind when placing any orders.
For your monthly subscription, you can expect your order to ship around the 15th of each month. It will then take about five to seven days for your box to arrive on your doorstep. Unfortunately, they're unable to provide tracking information to customers at this time, so you'll just have to keep a lookout for your package after the 15th.
Packaging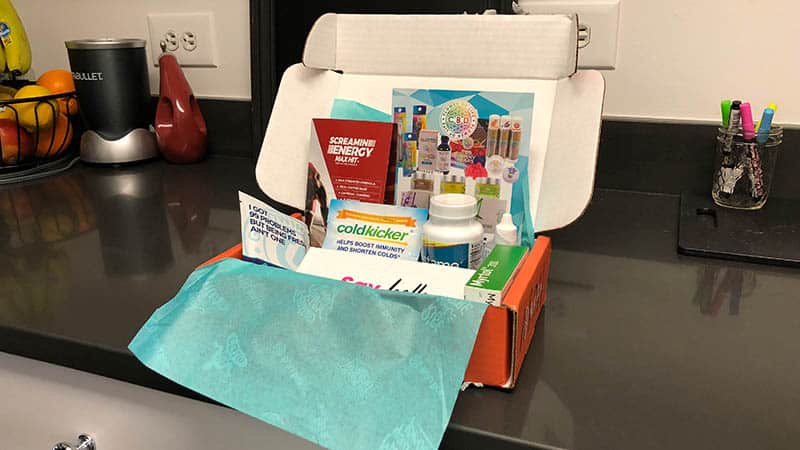 All of your sample items will come packed inside a cardboard box. Because nothing needs to be kept cold, you don't have to worry about it spoiling. There also won't be a ton of packing materials or ice packs to dispose of afterwards.
In terms of recycling, the cardboard box can absolutely go to with your local curbside pick-up or it can be taken to a recycling facility nearby. In regards to the individual products in your box, you'd have to read the labels themselves to determine if their packaging is recyclable.
Pricing
The price you pay for a monthly subscription is going to depend on the length of your subscription. As mentioned previously, Bulu Box gives you four plan options for your subscription length. You can do a month to month subscription to try out the service before committing. This will cost you $10 per month for your box.
If you go with the three-month option, it'll cost you $9 per month. And the six-month and 12-month options will come to $8 per month. As you can see, you'll save a little bit of cash by going with a long-term subscription. So if you enjoy Bulu Box, you might want to increase your plan to save some money.
Final Thoughts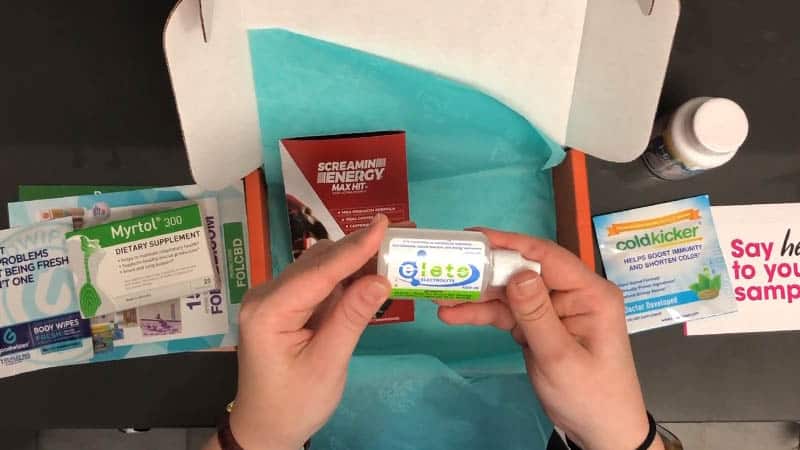 If you're looking for an easy way to try new healthy snacks and fitness supplements, Bulu Box is a fantastic service to check out. It's your chance to try new products without having to buy the full-size, thus saving you money on the long run. Plus, when you're ready to buy the full-size of something, they've made it simple for you to get an amazing deal.
It's a great way to kickstart your journey to a healthier lifestyle because you have access to so many different products. From vitamins, protein powder, weight loss supplements, and more… You'll be well on your way to a healthier you.