For those who follow a Paleo diet and are looking for a healthy and easy way to receive meals for breakfast, lunch, and dinner, Eatology is here to help you. They're a food subscription service that's committed to delivering Paleo dishes made of the best ingredients to make nutritious eating simple for their customers nationwide.
If you aren't familiar with the Paleo diet, it's focused on eating only foods you could pick, catch, or gather while walking through the land. This includes eating foods such as fresh fruits, veggies, meaty proteins, and natural fats. There are no grains, potatoes, corn, refined sugars, processed oils, or starches when following this diet. Most of the meals follow the Primal diet, which is a less restrictive branch of Paleo.
They've then combined the Paleo diet with "Zone," which is a portion-control method that uses the glycemic index to determine the ideal ration of protein/carbohydrates/fat to balance insulin levels. This reduces inflammation and helps to control hormones. Overall, it's a way to eat clean and eat healthy to help you feel better and even aid in weight loss.
If you're interested in trying out this Paleo-Zone diet for yourself, keep reading for the full scoop on Eatology and how you can place your first order with them.
How to Join & Choose Your Items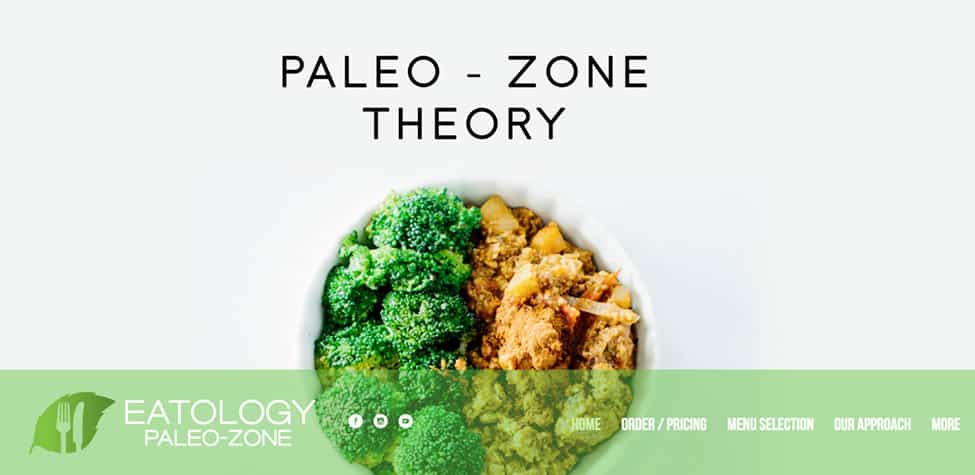 Eatology makes it easy to join and order your first box of meals. You'll begin by first selecting the quantity of meals you'd like to receive. You can choose from individual meals, 10 meals (their sampler package), 15 meals (the most popular option), or 21 meals (a full week of dishes).  From there, you'll need to choose your meal package. You can select from a single week, one month, or you can choose a recurring order which saves you 20% off the total cost.
Next, you get to choose your meal size. Eatology provides two options for their customers. The offer a 2-Block (2B) menu that provides medium portion sizes. For larger portions, you can choose the 3-Block (3B) menu. They recommend 2B meals for women and 3B meals for men, however there are always exceptions and you can contact them to determine which meal size is right for you.
https://www.youtube.com/watch?v=2qdrwxQx4YY
You'll then need to choose how you'd like to get your meals. If you're local to their headquarters in Texas, you can actually do local pick-up to get your meals faster and save money on shipping. For everyone else, you'll need to choose delivery which will come through FedEx.
The next step is to make your menu selections. You can choose to have Eatology select your meals for you (great if you're feeling adventurous) or you can select them yourself. If you want Eatology to choose the items you receive, you can also list any food allergies you have at this stage. They will make sure you don't receive any meals that contain your allergens.
And that's all you have to do! Signing up and placing your first order is pretty simple and straight-forward. Once you've submitted, the next thing is to wait for all your meals to arrive on your doorstep.
Types of Food They Offer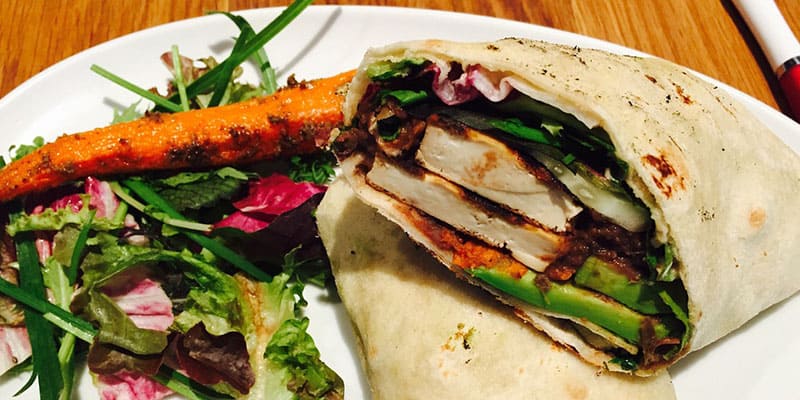 While many food subscription services only provide you with dinner options, Eatology gives you choices for breakfast, lunch, and dinner. This gives you plenty of choices and ensures you have plenty of healthy Paleo meals to dine on throughout the week.
For breakfast, you'll find options such as: "The Village" Breakfast Pizza with Cream Gravy & Peach-Pecan Oatmeal, Bloody Mary Steak n' Eggs with Garden Veggies & Paleo Potatoes Breakfast, and Sun-dried Tomato & Basil Breakfast Sausage with Parsnipity Florentine.
On the lunch and dinner menu, you will find meals like: Lemon Garlic Chicken with Broccoli and Stewed Okra, Thai Chili Meatballs with Stir Fry Veggie Bowl, Canadian Pilgrim Poutine with Cranberry Gravy, and Honey Mustard Chicken with Dill Carrots & Artichoke Spinach.
With plenty of options to choose from, you're sure to find something that suits your tastes and also your dietary preferences. Eatology clearly states the ingredients for each dish and any allergens they contain so you know exactly what you'll receive.
Delivery
If you're interested in placing an order with Eatology, you're in luck because they deliver their meals all over the United States. They ship orders out Monday through Friday every week. To ensure everything stays fresh during transportation, your order will be shipped on the first available shipping day to your area. This prevents anything from having to sit at a shipping facility over the weekend. They've coordinated these deliveries based on the FedEx shipping schedule.
They also make it easy to figure out when your order might arrive because they share a FedEx delivery schedule on their site that informs you of how long it should take for your order to travel from their headquarters to your doorstep. Of course, you will receive tracking information so you'll be able to keep an eye on your package every step of the way.
You will be required to pay a shipping fee when ordering. Nationwide shipping costs $25 per week for 10-15 meals. The price increases to $50 per week for the 21-meal plan. Eatology also charges an additional $5 for a few states, including: California, Idaho, Maine, Montana, New York, and Washington. If you live in any of these states, be aware you will have to pay a little extra.
However, if you're local to the Bryan area in Texas, you can actually stop into their headquarters and pick up your order. This will eliminate any shipping costs and allow you to get your meals even faster. You can find their building at: 4337 Wellborn Road in Bryan, Texas. Just make sure you stop by during their operating hours to grab your order.
If at any time you need to pause your subscription, you're able to do that. This is perfect for anytime you need a break or if you're going out of town. To pause the subscription, all you have to do is email Eatology and they'll pause your orders. It's that simple!
Packaging
When your package arrives, you can expect everything to be packed neatly into a box that is kept chilled with the help of dry ice and coolers. This will keep your food frozen for approximately three to four days, depending on your location and also weather conditions.
Once your order has arrived, you can unpack the meals in a well-ventilated area. This will help vent the dry ice vapors that are used within the coolers. Do remember to always exercise caution when handling dry ice. You also want to avoid inhaling any of the fumes from it. After unpacking everything you can throw away or recycle any items that can be recycled.
Freshness of Food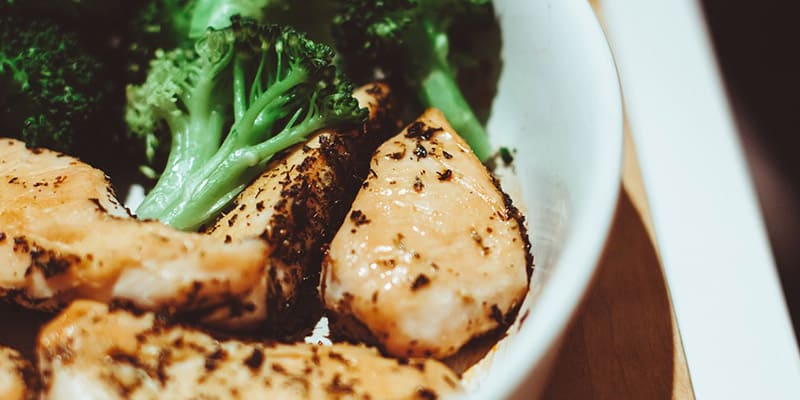 The meals will be kept cold during transportation, which ensures everything is still fresh by the time it arrives on your doorstep. You shouldn't have to worry about anything spoiling before it makes its way to you. Once everything has arrived, the meals will last six months stored in the freezer. Once you've thawed them out, Eatology says they will last three to four days. They do encourage you to only thaw meals if you plan on eating them within 24 hours.
Given that these meals follow a Paleo diet, you can feel confident in knowing you're consuming only quality ingredients. These meals don't have any processed ingredients or refined sugars that are deemed unhealthy. The meals also don't have excessive amounts of sodium, nor do they add extra sugar. They choose to season meals with herbs and spices and sweeten them with honey and fruit.
Ease of Cooking
While some food subscription services send you ingredients and a recipe for you to prepare the meal on your own, that's not how Eatology works. Instead, they provide you with already prepared meals that you simply need to heat up when you're ready to eat them. Fortunately, they've made this easy so you shouldn't have any issue preparing the meals. Everything is microwave-friendly and the meals are even delivered in oven-ready containers.
To prepare a dish, you can use either the microwave or the oven. If you choose to heat the meal in the microwave, all you need to do is remove both lids from the aluminum container. Then, place the container in the microwave without a cover. If your meal is already thawed, you can heat it up for two to three minutes (Eatology recommends using the defrost setting). Then, stir the food and place it back into the microwave and heat it as needed. If it's frozen, you can heat the dish for six to eight minutes (again using the defrost setting), stir, and heat the meal again for eight to 10 minutes or as needed.
If you choose to prepare your dish in the oven, you can place the container in the oven with the lid in tact, but vented at the corners. Bake the meal at 350 degrees Fahrenheit. If the meal has been thawed, you'll want to heat it for 15-20 minutes, stir, and then heat more if needed. If it's frozen, you can heat it for 45 minutes, stir, and heat more if it's needed. Cooking times will always differ based on your appliance.
Taste
One of the great things about ordering with Eatology is that you are able to choose the meals you'd like to receive. This allows you to customize everything to your personal preferences and you can also make adjustments based on your dietary needs, such as food allergies.
Some tasty breakfast options they offer include: Blueberry Morning Breakfast Sausage with Baked Apple Pie and Jalapeño Popper Florentine Breakfast Scramble with Beets n Sweets. Even the Pastelon Pie Breakfast that's loaded with beef, sweet potatoes, bacon, and mushrooms is delicious. Not only are these great savory dishes, but you're going to love starting your day with them.
For lunch and dinner options, there are plenty of great choices you can order. A pizza lover is going to love the Pepperoni Pizza with Sweet Fries. It's the perfect way to indulge in your favorite dish in a way that's healthier and better for you. The Cuban Turkey Burgers with Carrot Fries & Islander Slaw was another delicious meal. The turkey burger was tender and the Islander Slaw was the perfect, refreshing side dish. Another favorite was the Chicken Enchilada Pie. For anyone who loves Mexican food, you're going to appreciate this one. It's spiced with jalapeños and ancho chili pepper and contains veggies such as carrot, cauliflower, and eggplant. This dish also doesn't contain any dairy, which is great for any who have an allergy to it.
Pricing
How much your meals cost will ultimately depend on how many meals you decide to order and the frequency in which you have them delivered. You also have a few options when placing your order, which include: individual orders, auto orders, and special item orders.
With the individual orders, you have six options to choose from. You can opt for 10 meals per week, which comes to $105. This particular plan is deemed their "Weekday" plan and they consider it a sampler for those who are trying Eatology for the first time. If you'd like more, you can order 15 meals for $157.50. This is the "Workweek" plan and is the most popular choice among customers. You can also choose 21 meals to give you a full week of dishes, which will cost you $220.50.
All of these prices are for the 2B Menu, which provides customers with Medium Meals. If you'd like larger portions, you'll need to select their 3B Menu. You will, of course, be charged more for the large meals.
You can also commit yourself to more than just one week by signing up for four weeks at a time. This will allow you to receive meals every week of the month so you never have to wonder what's on the menu for breakfast, lunch, or dinner. There are options to purchase four weeks of 10 meals, four weeks of 15 meals, and four weeks of 21 meals.
Alternatively, you can save yourself some cash when you choose one of the auto-ship options. In fact, you'll save 20% on recurring orders when you subscribe. If you decide you want to really commit to Eatology meals, this is going to be a great option for you since it'll save you some money in the long run.
They even offer a Big Meals option that provides you with family platters that feed four or more people. Eatology says this option is ideal for events and parties, which makes it easy to follow your Paleo diet at any celebrations. This particular option will cost you $35.
For even more of a discount, you can purchased "Bangers," which are damaged or mislabeled items. However, even though there's something wrong with these meals, it doesn't mean they won't still taste great. They do have limited availability though, but they'll only cost you $6. And for $49, you can take advantage of certain dishes while they're in stock.
Final Thoughts
Overall, for anyone who is committed to the Paleo diet or interested in trying it out, Eatology makes it incredibly easy. Instead of having to plan out your meals every week and doing the grocery shopping, you can order with Eatology and receive dishes you know you're going to enjoy. Plus, they make healthy eating incredibly simple by sending you meals that have already been prepared and just need to be heated. It's really a quick and easy way to eat nutritious meals you can feel good about.