Founded in 1999, Gourmet Station has made it easy to dine on three or four course meals whenever or wherever you please. Back in 2000, the company began delivering this fine dining experience by providing their customers with a way to gift elegant meals for birthday, anniversaries, and other special occasions. After all, there's no better way to celebrate than with top-notch food, right?
The later started targeting other businesses by offering upscale dinner gifts and gift certificates. Companies became able to gift their employees and clients with fine dining they could enjoy right at home. Since then, their menu has expanded to include gourmet soups, certified angus steak dinners, and so much more.
Whether you want to give these three and four course meals to someone as a gift, or you want to treat yourself, you're able to enjoy fine dining at home in the easiest way possible. The meals are simple to prepare and provide the perfect treat for anyone who loves to indulge in a great meal from time to time.
If you're a lover of fine dining and want to treat yourself or someone else, keep reading to learn more about Gourmet Station. We're sharing what they have to offer, plus how you can join today and place your very first order.
How to Join & Choose Your Items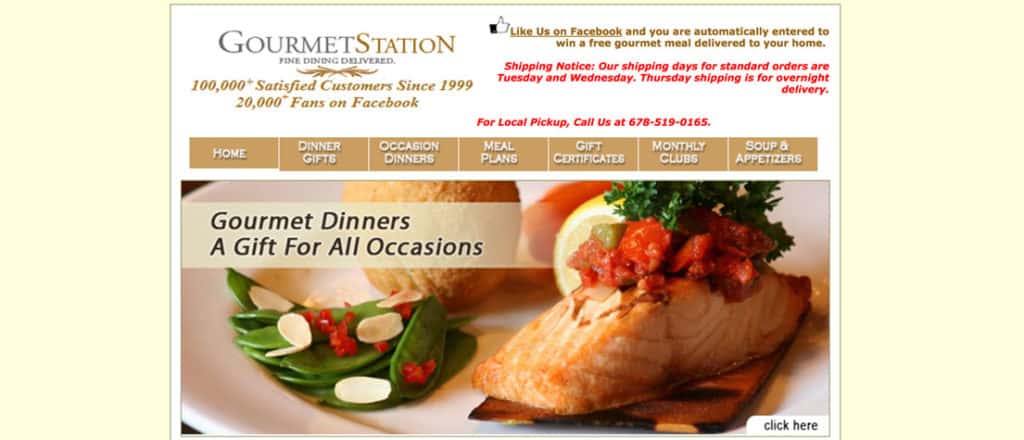 If you're interested in ordering from Gourmet Station, you'll want to have a good look through their website before you decide what you plan to order. There are a lot of options you can choose from, so be sure to choose wisely!
One way to order is by choosing your dinner option based on occasion. Whether you're planning for an anniversary or a birthday, they have specially selected options for you to pick from. They eve have meals for congratulatory dinners, thank you dinners, thinking of you dinners, and even dinners for a romantic evening. If you're selecting a meal for a special night, this is definitely a great place to get started.
Alternatively, you can choose various dinner gifts, including their Dinner of the Month option. This provides you with numerous three and four course dinner for two options to choose from so you can pick the dishes that most appeal to you. If you're feeling creative, you even have the option to create a menu of your own.
Gourmet Station even includes various meal plans such as the 5-Day International Meal Plan, 5-Day Americana Meal Plan, 5-Day Cajun Meal Plan, 5-Day Parisian Meal Plan, and the 5-Day Tuscan Meal Plan. You can select which one you'd like based on your personal preferences and receive a delicious meal straight to your door.
They also offer various monthly clubs, including: Dinner of the Month, Dessert of the Month, Soup of the Month, and Steak of the Month. With so many options to choose from, it might be a little difficult to make a decision on what you'd like to order from Gourmet Station.
Types of Food They Offer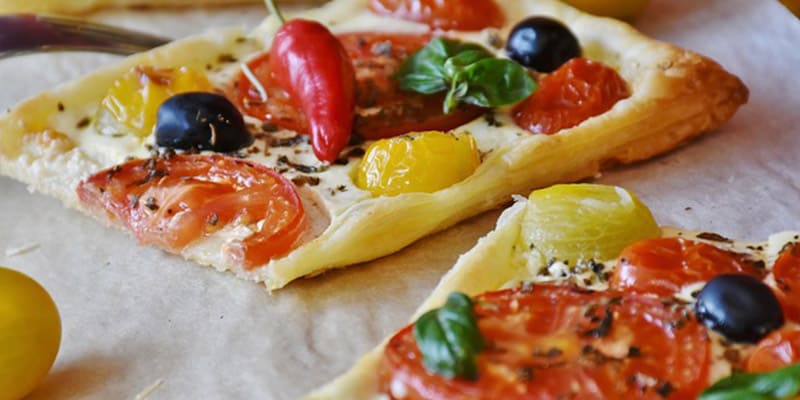 Because they provide customers with a fine dining experience through three and four course meals, you know you're going to get a lot of bang for your buck. It also means they have a great selection of meals to choose from so you can pick exactly what appeals to your tastes. There's no mystery meals when ordering with Gourmet Station!
On their birthday dinner menu, you can expect to find the Americana Four Course Gourmet Meal option, as well as a few others. When choosing this meal, you'll receive four courses that you can customize to your liking. You'll receive an artisan style bread (either San Francisco Sourdough Round or Loaf Baguettes), a robust soup (such as their New England Clam Chowder), an entree that's served with roasted baby potatoes (Glazed Pork Chops and Big Sky Beef Ribs are the two options), and a dessert (Salted Caramel Creme Brûlée Parfait or Caramel Pecan Cookies). You can even choose from coffee or tea and candy.
On that same menu, you'll also find a Tuscan Four Course Gourmet Meal. You'll choose from the same categories as mentioned above, but you'll have different menu items to select from. You'll receive an artisan style bread (Romano Swiss & Parsley Round or Italian Herb Sourdough Boule), a robust soup (Italian Wedding Soup or Tomato Florentine Soup), an entree served with oven roasted Tuscan veggies (Chicken Roman with Creamy Garlic Sauce, Baked Salmon Tuscan Style, or Three Cheese Tortellini & Sun-dried Tomato Alfredo Sauce), and a dessert (Salted Caramel Parfait or Cappuccino Cookies). You'll even have the choice to add on regular St. Ives European Blend or the decaffeinated version or a Numi Earl Gray Tea.
Delivery
One of the great things about Gourmet Station is that their meals are accessible to customers all over the United States. They even ship their meals to Alaska, Hawaii, and Puerto Rico, which is something many food subscription services don't do. However, they're clearly figured out how to make it work and still keep the food cold.
All deliveries are made via UPS, but they're driver released. This means no signature is required to receive your package, so you don't have to be home at the time of delivery. You can expect your meals to arrive on Wednesday, Thursday, or Friday except on major holidays. You can receive Tuesday delivery if you choose the overnight option.
Gourmet Station even offers a "Choose Your Date" option that allows you to select the day you want to receive your order. This is great for planning special events so you can order in advance and know it'll arrive on time. They are, of course, required to follow the UPS schedule so you'll have to make sure you request your package to be delivered on a day they're running.
Shipping charges are charged per item. If you choose two items, you'll notice the shipping rate will double. This can get costly, so keep an eye on what you're ordering so you don't go overboard on shipping costs.
If you choose to cancel an order after it's placed, but before it has shipped, you will be charged a cancellation/restocking fee of $50 per order. Once an order ships, there are no refunds. Make sure you are certain about the order and have requested exactly what you want before submitting to avoid any issues.
Packaging
Many companies are conscious of the environment these days and are being mindful of the choices they make when it comes to packaging. Gourmet Station is doing the same with the orders they ship. The packaging they use has been specially designed to keep everything cold, but also to be recyclable.
The corrugated box they use is recyclable. You can even recycle the foam insulating panels they use if your local recycling station accepts foam panels. When it comes to the entree containers, appetizer containers, cheesecake containers, and soup containers and lids, everything is recyclable but you can also choose to keep it and reuse it. They also encourage you to reuse the gel packs that come inside your box, which is perfect for trips or picnics to keep your food cold. You can even recycle or reuse the bubble wrap and poly bags included inside your box.
While the inside of the box is all about being green and efficient, the outside of the box is designed to grab your attention. They've chosen to use an elegant packaging with a nicely designed box, which is always a nice touch. Gourmet Station has said customers have chosen to keep their boxes and actually put them out on display, so that's one good way you can reuse it in the future.
Freshness of Food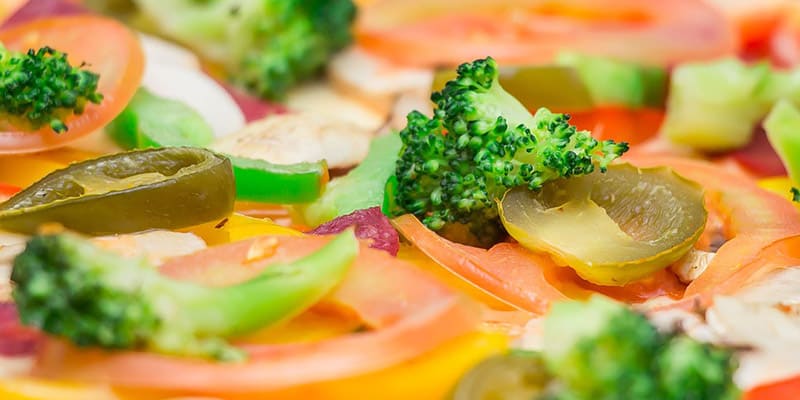 When you're receiving frozen meals in the mail, there's always a concern of how fresh everything is going to be once it arrives on your doorstep. Fortunately, you shouldn't have to worry about that when ordering from Gourmet Station. They have spent years perfecting the packaging they use in order to keep everything cold during transportation.
The meals will arrive deep chilled and should be refrigerated on the date you receive them. You don't want to leave them sitting out, so place them in the fridge as soon as you open your package. The meals have a three-day shelf life under refrigeration and may be frozen once without any loss in quality.
Ease of Cooking
Now, you're probably thinking all of this sounds like it'll require a lot of preparation. What three or four course meal wouldn't, right? Well, that's not the case here! In fact, preparing your dinner should only take approximately 30 minutes so it won't be long before you're dining on delicious food.
To start, you need to preheat your oven to 400 degrees Fahrenheit. For entrees and accompanying dishes, you'll want to remove plastic lids and any sauce cups. You can then place the entree directly into the oven to cook. It'll take about 30 minutes for a thawed meal to warm up to optimal temperature. You'll have to add an extra 30 minutes on if it's still frozen because you haven't thawed the meal beforehand.
For the soup, you can simply bring it to a soft boil on the stovetop and simmer for about 10 minutes. Make sure you stir occasionally during cooking. Once your entrees are finished, you can heat up the sauce cups (if your meal requires them) in the microwave on a medium setting for about 20 to 25 seconds to ensure they're nice and warm.
Your bead will need to be heated up in the oven as well. It can also go into a 400 degree oven, but should only need about five to seven minutes if it's already thawed. If the bread is frozen, you'll want to add another two to three minutes onto the cooking time. YOu can do this while you're plating and saucing your entrees.
And finally, you'll need to prepare your dessert. You'll want to keep any parfaits in the fridge until one hour before serving. One hour before serving, take them out of the fridge and allow them to come to room temperature. For cookies, you'll need to bake them at 325 degrees Fahrenheit for about 12 to 14 minutes.
While it may sound like a lot, it's really quite simple to put together a five star meal you're sure to love. In no time at all, you'll have cooked up a great meal that'll impress everyone.
Taste
When you order three or four course meals, it's pretty safe to say you can expect everything to taste great. Gourmet Station uses high-quality ingredients to create these delectable and indulgent meals that everyone is sure to enjoy. Being able to try out this service is a treat for anyone, whether you decide to purchase something for yourself or a loved one.
For anyone looking to have an incredible fine dining experience at home, one great option is definitely the Parisian dinner selections they provide to their customers. When choosing a four course meal, you'll select a bread, a soup, an entree, and a dessert.
The Sourdough Boule was absolutely delicious and made for the perfect bread pairing with a warm bowl of soup. The Cream of Tomato Basil Soup is highly recommend and is very rich, so we'd definitely recommend giving that one a try. For the entree, you're able to select two options, one of which is a Chicken Cordon Bleu. The chicken breast was tender and juicy and the honey ham and Swiss cheese inside were delightful. And for dessert, the Salted Caramel Parfait was fantastic. It was the perfect way to conclude an incredible meal!
Pricing
When it comes to price, it all comes down to what you wind up ordering. You'll want to browse the online menu to get an idea of what you can expect to spend on these dinners. To give you an idea of what to expect though, it's going to cost you $144.99 for five-day meal plans. When you consider that's dinner for a full week, it's really not that bad of a price.
Final Thoughts
For someone who loves to treat themselves or others to a night of fine dining, Gourmet Station really is the way to go. They've made it easy to enjoy a three or four course meal in the comfort of your own home. Not only that, but it'll be quick and simple to put these already prepared dinners together and it's sure to impress anyone you share the experience with. Go ahead and treat yourself with a little special something with Gourmet Station and enjoy delicious, high-quality food.