Is there really anything better than sitting down and enjoying a classic Italian dish? If Italian cuisine is your go-to comfort food, we have just the food subscription for you. Once this box arrives on your doorstep, you'll be immediately transported to a region in Italy thanks to delicious and authentic Italian ingredients. What could this box be? It's Nonna Box!
In the Italian culture, it's pretty much a tradition to get the family together for Sunday dinner. They all gather around the table to enjoy laughs and a great dish of pasta. Well, the good news is, you can enjoy that very same tradition with the help of Nonna Box.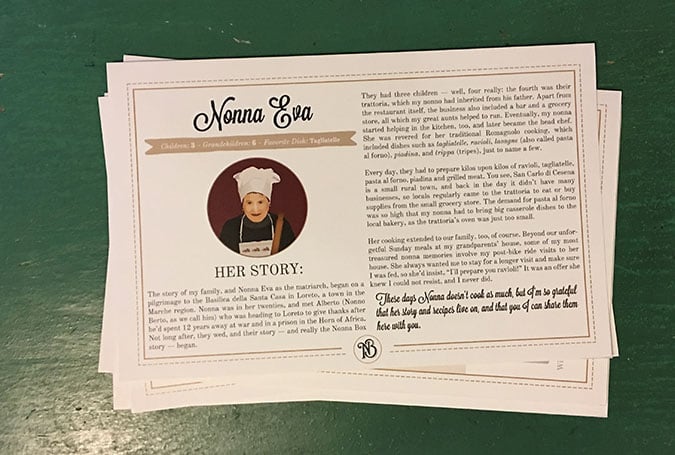 With every order, you'll receive a pasta meal that feeds four people, as well as six authentic, imported Italian ingredients. It's just what you need to create a mouth-watering, delectable Italian dish of your very own. Not only that, but you'll receive three of the most traditional recipes from a certain region of Italy, plus the story of a nonna who is local to the area and her favorite recipes.
Besides providing you with tasty ingredients, it's also an opportunity to learn about another part of the world. You see, each subscription from Nonna Box is focused on a certain region of Italy. Not only will you receive ingredients from that region, but you'll even find a culture guide, serving suggestions, and wine pairings inside your box. Education and great food! Could you ask for any more?
How to Join & Choose Your Items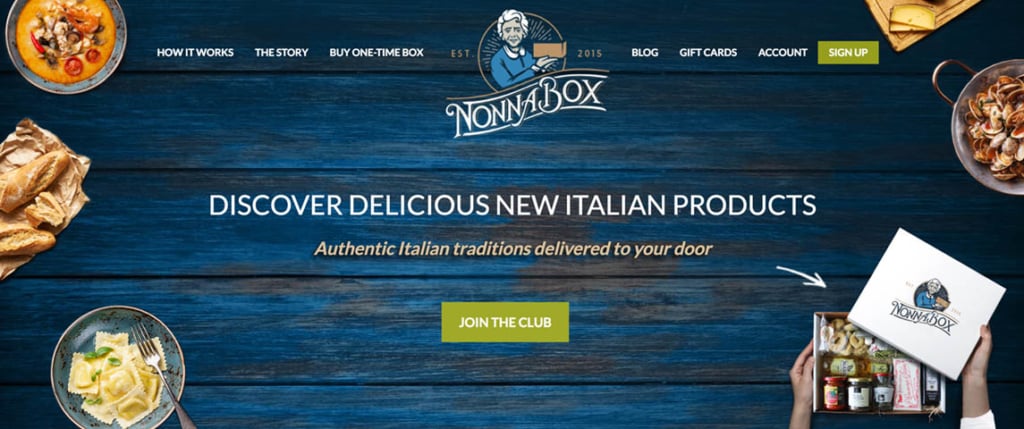 If Nonna Box sounds exactly like what you need in your life, you can go ahead and purchase your first box today. The first thing you need to do is decide if you'd like to purchase a one-time box or dive right in with a regular subscription. If you want to try it out before committing, their one-time box option would be perfect.
However, if you're ready to sign-up for a subscription, you have four different options to choose from. You can select one of the following: month-to-month, three-month prepay, six-month prepay, or every other month. All you have to do is decide how often you'd like to receive meals and begin placing your order.
Once you've made your selection and added it to your shopping cart, you'll be directed to a checkout page. They ask that you create an account at the time of checkout as well. Having an account login is essential for managing your subscription preferences and it'll also allow you to cancel your subscription if needed. Next, add in your payment information, your shipping and billing address, and you're good to go!
You are not able to choose the items you'd like to receive with Nonna Box. Each box will be different as they're focused on specific regions of Italy. The items you receive in every box will be authentic to that area of the country. You can, however, find out what each box will include on the company's website to decide if it's the right time for you to order. If you have any food allergies, please let Nonna Box know. The company states they will do what they can to accommodate your needs.
Types of Food They Offer
Inside your Nonna Box, you are guaranteed to find authentic Italian ingredients that are all high-quality and delicious. Most of what you'll find inside their boxes are ingredients you wouldn't be able to pick up in your local grocery store, since they're imported directly from Italy.
Some ingredients are available within stores here in the United States, but they're typically hard to find and more expensive than what you're paying by getting them from Nonna Box. These ingredients can be both foods and beverages and are all full-size items and are sourced from small Italian artisans. Everything is traditional to the region selected for that particular month's box and will therefore differ every time. It's always a surprise what you'll receive on your doorstep, but there's no doubt that it'll taste great.
To give you an idea of what to expect, these are the three traditional recipes included in a Sicily-themed box: caserecce con sugo di melanzane e pesce spada, tagliata di tonno al sesamo con caponata di melanzane, and biancomangiare (a traditional Sicilian pudding). You'll even find regional wine pairings to go with each recipe. The wine pairings are selected by a certified Italian sommelier.
Delivery
When you place your first order with Nonna Box, your credit card will be charged immediately. However, every order after that will be charged on the 28th of each month. Your box will then be shipped out every month on the 11th. If the 11th happens to fall on a weekend, your box will ship on the next business day after the 11th.
Because these boxes typically weigh between five and six pounds, you will have to pay shipping and handling for each order. Not only are these boxes on the heavier side, but they're also fragile due to the glass jars inside. For this reason, you will be required to pay $10 for shipping your order.
At this time, Nonna Box only ships their orders within the United States. It's uncertain if they have plans to expand their delivery area in the future, but you can always contact the company to ask if they do.
Packaging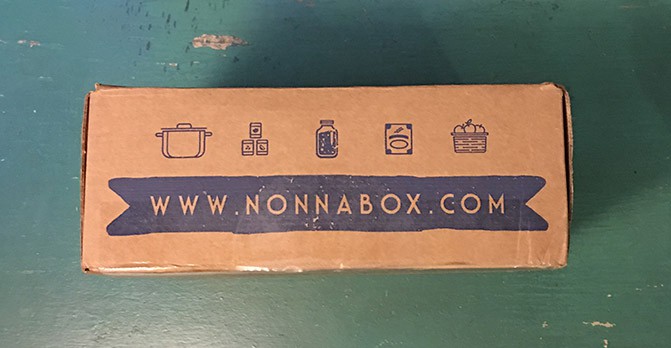 Due to the glass jars, cookies, and other fragile items that are being shipped with every order, each box needs to be packed with care. Nonna Box uses a combination of bubblewrap and other padding to ensure everything arrives on your doorstep safe and sound. You shouldn't have to worry about anything breaking, but if there's ever an issue with your order, you can always contact their customer service to get it resolved. All you have to do is send them an email and they'll let you know what they can do to help.
Freshness of Food
Since there's nothing in the box that could spoil, you really don't have to worry about the items not being fresh by the time they arrive to you. Every item within the Nonna Box orders is hand-selected for quality and they're also sourced from small Italian artisans.
While some ingredients may be found at brick-and-mortar stores, the company states they're very hard to find, as they aren't typical Italian products you'd find at the grocery store. They're more speciality items. Everything included in the box is a gourmet, imported product and therefore aren't widely available. This ensures you're getting the best with each box you receive so you can enjoy a truly authentic Italian meal in the comfort of your own home.
Ease of Cooking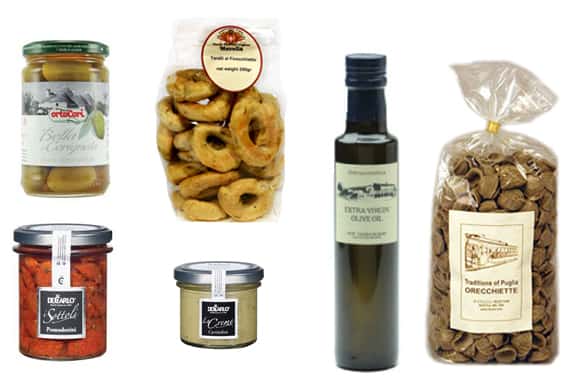 While there are some food subscription boxes that come with already prepared meals you just have to heat up, that isn't the case with Nonna Box. You will be required to put in some effort to prepare the meals that are delivered to your doorstop! In your box, you'll find one pasta meal for at least four people and six authentic imported Italian ingredients.
You'll also receive some recipe suggestions, which will give you plenty of ideas for future meals. For anyone who is experienced in the kitchen, you should have no problem putting together one of these meals and making use of the ingredients delivered to you. It's sure to be both simple and delicious! But there's no reason to be afraid if you aren't a master chef! With step-by-step instructions, anyone can take on this Italian cooking at home.
Taste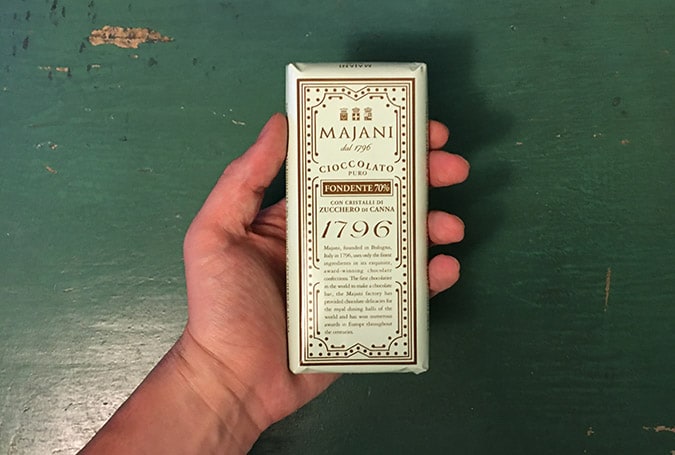 If you're a lover of authentic Italian cuisine and would love the opportunity to make it yourself and in your own home, Nonna Box is certainly a great option. In most cases, you'd have to venture out to a restaurant to find gourmet Italian meals, but with the incredible ingredients included in each box, you'll have them right at your fingertips.
Everything is high-quality and imported, giving you some tasty and authentic dishes. Not only that, but it's also fresh. They also give you a taste of Italy in a fun way, as each box focuses on a different region of the country. It's an opportunity to taste ingredients straight from Italy and enjoy the cuisine the locals would dine on. You'll feel like you're in Italy without ever leaving your own house!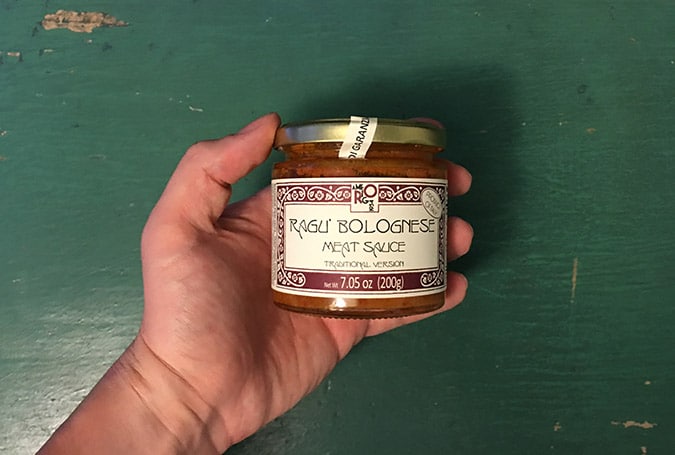 Because these meals are so traditional, odds are that you won't be able to find them in your local restaurants. Nonna Box is giving you the opportunity to taste dishes you might not otherwise have had the chance to. We're certainly impressed with the range of ingredients provided with every box and the unique recipes included in each.
An upcoming box is focused on the region of Sicily. Inside, you'll find products such as: caserecce, datterino tomato sauce with eggplant, caponata, pistachio sweet cream spread, Sicilian extra virgin olive oil, and butter cookies with Sicilian orange. This is one box we can't wait to get our hands on! It's just what you need if you want to bring some Sicilian flavor to your home.
Pricing
As mentioned above, placing your first order with Nonna Box will prompt your credit card to be charged immediately. It will then be charged on the 28th of every month thereafter. You'll want to keep this in mind, should you choose to cancel your subscription at any time.
There are a few different options when purchasing with Nonna Box. You can choose a month-to-month plan, which allows you to pause or cancel your subscription whenever you'd like. This option will cost you $59.95. You also have the option to prepay for a three-month subscription or a six-month subscription. This allows you to pay in advance and will provide you with some savings on each box. Prepaying for three months will cost $57.50 while six months will cost $55.00.
The other subscription option is every other month, which will deliver one box to your doorstep every two months. This plan costs $59.95. Alternatively, you can choose to purchase a one-time box if you'd like to try out this subscription before committing. Purchasing just one box will cost you $65, plus shipping. No matter which subscription you go with (or if you purchase just one box), you will be charged a shipping fee of $10 for every order. This is due to the weight of each box.
If you decide you'd no longer like to receive your subscription box, you are able to cancel that at any time you'd like. You do, however, need to make cancellations prior to your next renewal date in order to prevent your card from being charged at the next billing cycle. If you have a month-to-month plan with Nonna Box, you will have to cancel before the 28th of the month. For those on the three-month and six-month plans, your renewal date is on the 28th of the first month after your plan's months have concluded.
Final Thoughts
If authentic, Italian cuisine is just what you need to add to your weekly menu, Nonna Box will help you do that. With incredible ingredients directly from Italian artisans, you can be sure you're getting the best delivered straight to your doorstep. Not only that, but you'll be transported to a select region of Italy and able to experience meals that are traditional to the area and receive recipes from a lovely Nonna herself.
Besides just receiving quality ingredients to craft Italian dishes at home, you're really getting an educational look at the culture of another country. You'll learn not just what they eat in a particular region, but also what their culture overall is like. It's essentially like taking an Italian vacation without ever leaving your home.
For anyone who loves Italian cuisine or simply enjoys being able to explore the traditional foods from another part of the world, you're going to love Nonna Box. And you're going to enjoy whipping up some authentic meals in your very own kitchen.