Personal Chef to Go is one food subscription service that feels just like you have your very own chef right in the comfort of your own home. And there's a good reason for that! The company was founded by two chefs, Gene Castelluccio and Blair Grossman. Both are passionate about food and committed to preparing incredible, healthy meals for the Personal Chef to Go customers.
These chefs and skilled with years of experience under their belt and know they're putting it to use to craft delicious meals and delivering them straight to your doorstep. Not only that, but they've put a healthy spin on all your favorite dishes, using only fresh ingredients and cutting out the preservatives and additives you'll find in grocery store meals.
If you want perfectly-portioned meals for you (and your family), you'll want to check out Personal Chef to Go and their offerings. Keep reading for the scoop on their meal plans and how you can place your first order with them.
How to Join & Choose Your Items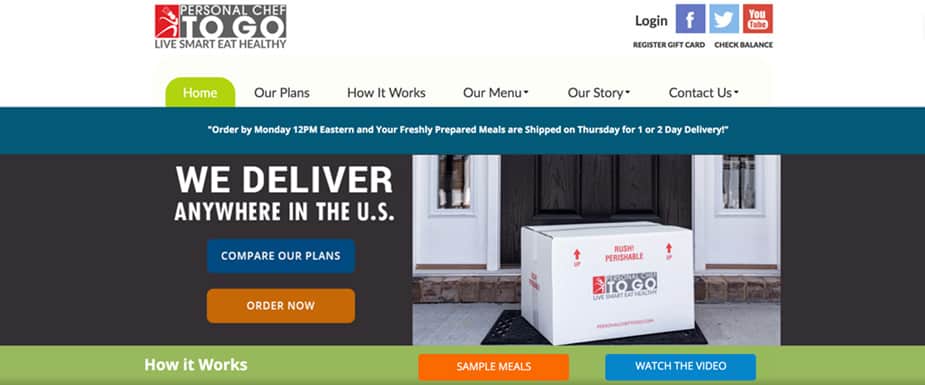 To get started with Personal Chef to Go, you'll first need to choose the meal plan the best suits your needs. They currently offer five different options for you to choose from. They have a Busy Singles plan, which provides you with five individual entrees with sides as well as three salads. This plan is great for giving you both lunch and dinner options. If you have a significant other you'd like to share with, the Couples on the Go plan is a great option. This gives you two servings of each entree so both of you have plenty to enjoy.
Their most affordable plan is the Dinner Only option. They consider this their sampler and gives you the chance to incorporate dinners into your personal menu whenever you'd like. You'll receive five entrees that are chosen from the Couples on the Go menu. You can also opt for the Lunch and Dinner plan, which gives you eight meals and two salad meals as well.
For those who have a family to feed, you'll want to look into the Family Favorites plan. You can choose between two servings of each meal (which will provide you with eight dinners in total) or you can opt for four servings of each meal (16 dinners in total). Of course, there is an additional fee for choosing the four servings option.
Once you've chosen your meal plan and want to add it to your cart, you'll then be directed to a page where you can choose the regular plan of your choice or the "Special Dietary Order." If you have any food allergies and need to avoid certain ingredients, you'll want to choose the Special Dietary Order so you can be sure those meals are not included in your weekly selection.
There will be a text box where you can specify any information about allergens or dietary requests. If you're allergic to shrimp, have a gluten intolerance, or you simply don't eat pork, they can accommodate your needs. You can also request that particular item is replaced with something else. For example, if you're unable to eat shrimp, you can request that seafood dishes are replaced with a chicken dish.
They have made it clear, however, that they cannot accommodate gluten and casein-free diets for those with Celiac disease, renal diets, NAS diets, or meals without garlic or onions. Another important thing to keep in mind is that they do charge an additional fee for this service. They charge a flat rate fee of $10 to accommodate any special instruction you provide.
Types of Food They Offer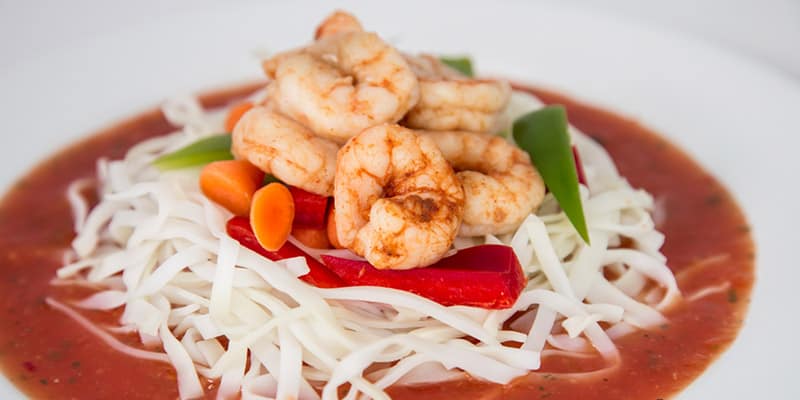 One of the great things about Personal Chef to Go is that they're committed to providing their customers with quality, healthy meals everyone can enjoy. Their meals are sealed fresh and never frozen, making them much more flavorful than anything you'll find at your local grocery store. Plus, the meals are inspired by the heart-healthy Mediterranean diet. You can also count on each meal to be free from preservatives and additives, plus they'll be low in sodium.
Their menu rotates every week, so there's always a new selection of meals to choose from. That means you'll never get stuck in a rut when it comes to food. You can be open to trying and experiencing new dishes you've never had before.
To get an idea of the kinds of meals they offer, you can actually see current and future menus listed on their website. This is the perfect way to see if their dishes are something you'd like to add to your weekly routine.
On the Busy Singles menu, you'll find dishes such as: Florentine-Style Water Cod with Roasted Red Pepper Sauce, Chicken Breast with Super Lump Crabmeat, Marinated Shrimp Salad with Grilled Mushrooms in Apple Cider Vinaigrette, and even a Southwest Chicken Salad on Crisp Greens in Chili Cilantro Dressing.
If the Family Favorites meal plan has caught your eye, you might be wondering what options there are for your picky eaters at home. If you choose this meal plan, you'll find dishes like: Garlic Sizzled Fajita Beef, Grilled Veggie Pasta Bake, Texas BBQ Pork Chops, Grilled Chicken and Pasta Broccoli Bake, and Oven Baked Penne Lasagna. You're sure to find something your whole family will enjoy when choosing from this menu.
Unfortunately, there are no vegetarian options, so you'll have to look elsewhere for those. For anyone who is gluten intolerant, Personal Chef to Go has specified that most of their meals are gluten-free with the exception of ones that contain pasta and breadcrumbs. As mentioned above, you can specify these dietary needs when placing your order.
Delivery
Personal Chef to Go does offer nationwide shipping across the continental United States. All orders are delivered via FedEx, but you're not required to be home at the time of delivery. The package will not require a signature, so you don't have to worry about waiting around for your FedEx carrier to make their way to your home. That's always a plus!
For those that choose FedEx, orders are ready for shipment every Thursday. This means that orders that have shipped will typically arrive on Saturday. Depending on your location, you might receive your order on a Friday. Either way, your delivery will make its way to your doorstep within 48 hours of leaving their facility.
If you live in the Richmond, Virginia area, you have another option for shipping. You can choose to use the local Richmond courier delivery. In order to do this, it's recommended to be home in order to receive and refrigerate your meals. Your other option is to leave a large, iced cooler outside for the courier to place your meals in if you won't be home during their delivery hours. Delivery takes place between 6:30 and 9:30 PM.
Packaging
Of course, it's also important that your meals stay fresh and cold during transportation. The company doesn't want anything to spoil before it arrives to you, so they use packaging that has been tested and proven to work. They opt for insulated containers, plus non-toxic ice gel packs to keep everything at the optimal temperature.
They're even environmentally conscious with the packaging they choose. The 1PETE containers they use are BPA-free and can be recycled. The shipping box is 6PETE and can also be recycled should you choose to do so. It's a simple way to give back to the environment instead of throwing out waste.
Freshness of Food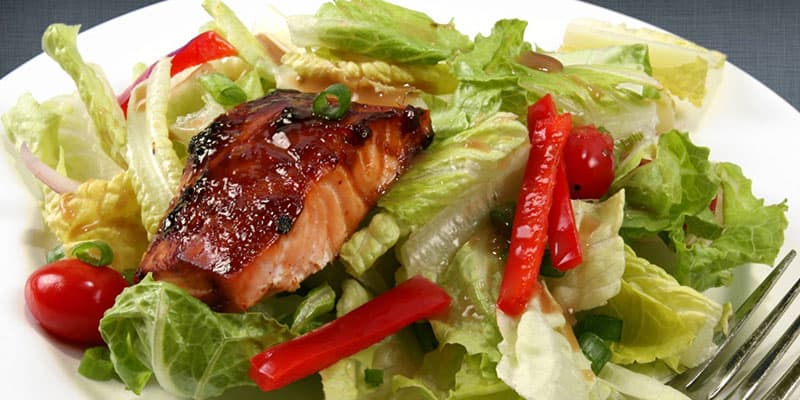 When you think about having meals delivered to your doorstep, you're likely wondering just how fresh everything is going to be. That's one thing you don't have to worry about with Personal Chef to Go. Everything is delivered fresh straight to your door and is never frozen. To keep all of your food at the optimal temperature during transportation, they use refrigerated shipping containers. These are containers they've thoroughly tested and will maintain the flavor of your food for up to 60 hours of transit time, which is pretty impressive.
For the food itself, their weekly menu is created by professionally-trained chefs who work under Corporate Chef, Gene Castelluccio. With professional chefs in the kitchen putting these meals together, you know they're going to be great!
Not only that, but the meals are then specially packaged in oxygen-free packaging. This packaging locks in flavor and maintains the freshness of your meals for over 10 days. Since everything is kept cold during transit, you don't have to worry about spoiling or anything like that. All you have to do is place your meals in the fridge upon their arrival. There's no need to freeze them right away!
Personal Chef to Go has also made sure to clearly label everything with consume by and freeze by dates so you always know what to do. Fortunately, the meals can stay fresh without freezing for up to 12 days, which gives you plenty of time to eat them before moving them to the freezer.
Ease of Cooking
One of the great things about the meals from Personal Chef to Go is that minimal preparation is required on your part. You don't have to wash and chop veggies or spend ages at a hot stove. Instead, these meals are already prepared that you just need to heat up. What's even better is that you can choose to cook them in the microwave (which is how they're tested) or in the oven. It's totally up to you!
Cooking instructions are included on the package label, but they do offer some basic suggestions on their website if you have any questions for preparing your meals. If you choose to prepare your meals in the oven, you'll want to first peel back a corner of the container's film or pierce it with a fork. Then, place the container on a baking sheet and place it on the center rack of the oven. For beef (medium-rare) or pork (medium), cook for 12-20 minutes. If you have a seafood meal, aim for 10-15 minutes. Chicken will require about 12-15 minutes of cook time, while a stuffed chicken will require a bit more at 15-20 minutes. For pastas and casseroles, cook your dish for 20-25 minutes. And finally, side dishes can be heated for 10-15 minutes. For all of these, you can set your oven to 350 degrees Fahrenheit.
Taste
By using only fresh food and real ingredients, it should come as no surprise that every meal you receive is going to taste great. Not only that, but you don't have to feel guilty about eating any of these dishes because they're much better for you than the typical dinners you're going to find at the store. In fact, you're able to see the nutrition label right on their website so you know what you're eating every time.
The Chesapeake Crab Cakes are an amazing choice and will have you feeling like you've taken a trip straight to Maryland. They were served with fresh, seasonal veggies which made the perfect pairing. There's nothing more satisfying than a crab cake you don't have to feel guilty about eating.
Another great option is the Roasted Chicken Breast with Southwest Tequila-Lime Sauce. The chicken was tender and juicy and the sauce provided an added kick to the dish. It was served with Italian orzo, crisp peas, and roasted corn, all of which was delicious.
And finally, the Texas-Style Turkey Meatloaf with Espagnole Sauce was another great dish. With brown rice and mixed beans, it was filling but also satisfying to end the day with a meal like this.
Pricing
When placing an order, your ultimate price is going to depend on a few different factors. First, it depends which meal plan you choose to purchase. Next, whether or not you go with a one-time order or a subscription will also impact your price. A subscription will actually save you some money, so it'll be worthwhile to sign up for that once you're sure about Personal Chef to Go. And of course, if you have any special dietary needs, there is an extra $10 fee for that as well.
If you choose the Busy Singles plan, it'll cost $109.95 for a one-time order, but only $99.95 per week with a subscription. The Couples on the Go plan comes in at $139.95 for a one-time order order and $129.95 when choosing the subscription option. The Family Favorites plan costs $99.95 for a one-time order versus $89.95 when you choose a subscription. If you want the Dinner Only plan, you're looking at a case of $74.50 for a one-time order and $69.50 for a subscription. And finally, it'll cost $134.50 for a one-time order of the Lunch and Dinner plan, but it'll cost $124.50 for a subscription.
Final Thoughts
Overall, Personal Chef to Go is a great option for anyone looking for healthy meals to incorporate into their weekly routine. It's going to eliminate the stress of meal planning and grocery shopping since you can have lunches and dinners delivered straight to your doorstep. Not only that, but you choose to get meals just for you, meals for you and your partner, or even meals for you and your family. There really are options to accommodate everyone's needs!