Are you someone who simply cannot get the day started without a cup of coffee? Well, you certainly aren't alone! A whopping 83% of adults in the United States drink coffee regularly.
If you've been hitting up those chain coffee shops to get your caffeine fix every morning, I'm here to tell you there's a better way you can get your java on... And that's with a coffee subscription box!
There are tons of great coffee of the month clubs you should consider subscribing to. Instead of sitting in line, waiting for your coffee and hoping the barista gets your order right, why not easily try out new coffees at home? Not only does a subscription service give you full control over your caffeinated beverage, it could save you money too.
The only decision you have to make now is which monthly club you're going to join! Lucky for you, we've compiled 22 of the best options for you to choose from.
Read on to find the right coffee of the month service for you...
1. Driftaway Coffee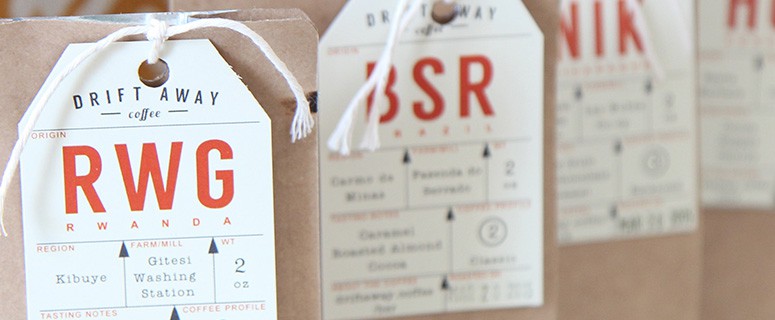 If you're quite particular about your coffee, you don't have to worry about getting something you'll dislike when signing up for Driftaway Coffee. That's because your first delivery will actually be a coffee tasting kit that has four single-origin coffees with different taste profiles.
There's a Fruity option, which delivers a light roast. These are typically from Africa, as well as countries like Kenya, Ethiopia, and Rwanda. If you're someone who loves a medium roast, you might enjoy the Classic or Balanced selection. The Classic beans typically come from South American countries like Brazil and Colombia. The Balanced option will feature beans from Central American countries like Guatemala and Nicaragua. And finally, there's Bold, which delivers a dark roast, but the origin of those beans varies.
Pro-Tip: One key thing to remember when making a decision between light, medium, and dark roasts is that the lighter the roast the more caffeine the beans will have. This is because the caffeine is "burned away" the more that the coffee is roasted. Many people assume that because the coffee is darker and tastes strong that it has more coffee. However, the opposite is true!
Once you've gotten your tasting kit and sampled the options, you can rate each one on their website or through their app. After you've done that, you'll begin to receive new coffees that match your specific tastes to a tee. This makes for an incredible way to try new beans without having to guess which you'll like and which you won't.
One thing that really makes Driftaway Coffee unique is that you're able to get to know the farmers who are providing you with your coffee beans. Each subscription comes with stories of the farms that grow the beans, plus their Farmer Feedback program allows you to share compliments and tasting observations with the famers.
Lastly, and most important to coffee connoisseurs, Driftaway Coffee ships within an astonishing 6 hours from roasting. That means you could receive coffee that is fresher than your local coffee shop!
2. Bean Box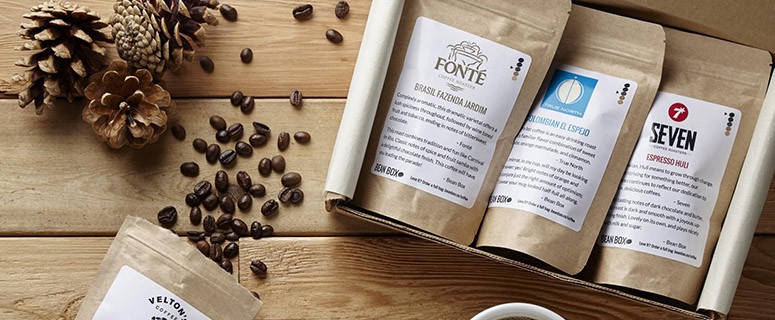 When it comes to coffee subscription service Bean Box, they hand-pick gourmet coffees from the top roasters in Seattle and Portland. Then, the whole bean coffee is delivered to you, freshly roasted, so you can enjoy peak flavor. With deliveries every month, you'll be able to try new coffees and hopefully find your next favorite brew.
To ensure you're getting something that suits your tastes, you'll be prompted to select your roast preference when placing your order. You can choose between light, medium, dark, espresso, or decaf. You can also choose all roasts, which allows you to try a little bit of everything.
Bean Box ships freshly roasted coffee so you can enjoy the maximum amount of flavor, without it ever tasting bitter. Another plus is that the coffee roasters they've partnered with select the highest quality beans from micro-lot farms, then roast them by hand. You can count on the roasts in your Bean Box being some of the absolute best.
The one thing we love about Bean Box is the fact that they give you your first month free. It's a good way to try out their service, see if you actually like it, and cancel if you don't.
3. Death Wish Coffee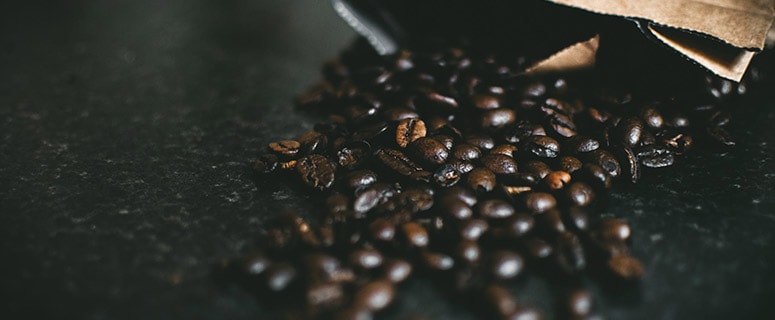 With Death Wish Coffee, you don't have to just wait for monthly deliveries to arrive at your door. You can actually enjoy their freshly roasted beans on a weekly, bi-weekly, or simply a monthly basis. That means you get to choose what best suits your needs!
Death Wish Coffee is a bit different from other coffee subscription services on this list. They specialize in one thing—super strong coffee that has massive amounts of caffeine in it. Since the main goal of coffee is to give you a buzz and that's usually the reason why people drink it in the morning, including Death Wish in this list was a no-brainer. Their coffee has 472mg of caffeine per cup. To put that in perspective, an average cup of coffee has 95mg of caffeine.
With their subscription service you can choose between ground or whole bean versions of their "world's strongest coffee." Or you can choose to get their coffee in a pod style, which can be used with a Keurig, Breville, Cuisinart, or Mr. Coffee machine. You also receive a bunch of perks...
20% off all coffee
Rewards points which can be redeemed for coffee and other items
A Death Wish Coffee "memento" coin
4. MistoBox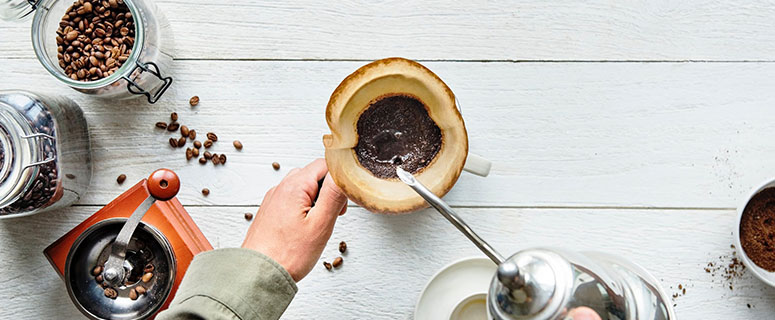 When you sign-up for a subscription with MistoBox, you'll get matched with a coffee curator. Your curator is a legitimate human coffee expert, not simply an algorithm, who is there to review your preferences and select a coffee for you from over 300 coffee options that they provide. By having an actual human curator on your side, it'll ensure you're trying the brews you're most likely to enjoy.
Once your coffee has been selected by the curator, it'll be fresh-roasted to order by one of 34 artisan coffee roasters that MistoBox works with. They include some of my personal favorite coffee roasters: Intelligentsia, Verve, Crema, and Zoka.
After this step, your coffee is packed and delivered right to your door.
5. Stay Roasted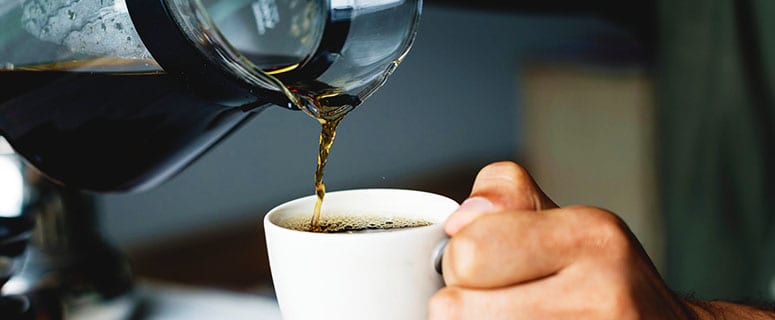 How would you like the ability to receive specialty grade whole bean coffees that are matched to your specific tastes? Well, that's exactly what you'll get when you join Stay Roasted. They partner with 45 of the top independent craft coffee roasters to bring you "craft" coffee you've likely never tried before.
To get started, you'll first create your own unique coffee profile from their quiz. This is where Stay Roasted will learn about your tastes, as well as your brewing habits. They ask you questions about your caffeine preferences, roast preferences, brew preferences, and more. From there, they'll be able to suggest the best styles and roasters for you to enjoy. Plus, they'll customize your delivery schedule as well, so you never run out of coffee. While not as curated as MistoBox, their quiz does allow a certain degree of customization to your coffee.
After you fill out your coffee profile, you'll get to meet your roaster lineup. Many of these roasters are local and small artisanal companies that you may have never heard of before. These roasters will take turns hand-selecting, roasting, and delivering your coffee as fresh as possible.
6. Blue Bottle Coffee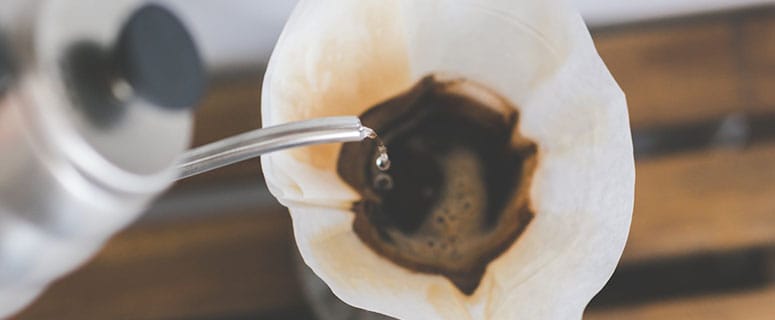 Blue Bottle Coffee is a relatively well-known coffee brand found around the United States. While there's nothing incredibly unique about their subscription service, the coffee that they make is absolutely delicious. Thus, they deserve a place on this list. They offer blends, single origins, and espressos, all of which are sourced by hand from sustainable coffee farms.
To get started, you'll take their quiz to identify your coffee flavor profile. After that, you have full range to pick out which roasts you'd like to receive. Your coffee is then roasted to order and shipped out to you within 48 hours. Shipping within 2 days of roasting keeps the coffee as fresh as possible.
The one element of the Blue Bottle Coffee subscription service that I like most is that when you order a 3-month subscription, they give you a set of "custom brew tools" for free. These tools include: a coffee dripper, coffee filters, tote bag, and a book of brewing advice.
7. Atlas Coffee Club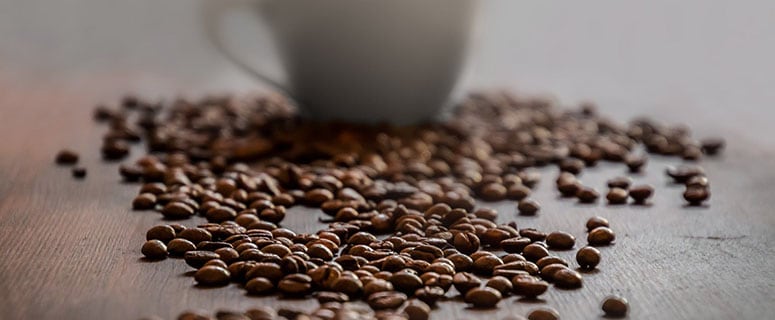 Feeling adventurous? You might want to check out Atlas Coffee Club. They provide customers with tasty, energizing brews from all around the world.
Here's how it works... Their team curates the world's best micro-lot coffee from around the world. You'll get to experience coffee from Tanzania, Kenya, Colombia, and many other exotic locations. With each order, you'll receive 12 ounces of freshly-roasted coffee, as well as the flavor notes, a postcard, and brewing tips. You can choose a smaller bag or opt to receive two bags, depending on how much coffee you need. And you'll be prompted to choose your roast preference (light to medium, medium to dark, or all roast types) and your grind type (whole bean or ground).
Atlas Coffee Club wants you to consider them as your coffee tour guide. Not only are you consuming a variety of coffee, but you're also getting to learn about them. The additional element of learning about where the coffee came from, how it was roasted, and the community makes Atlas a top pick of ours.
8. Moustache Coffee Club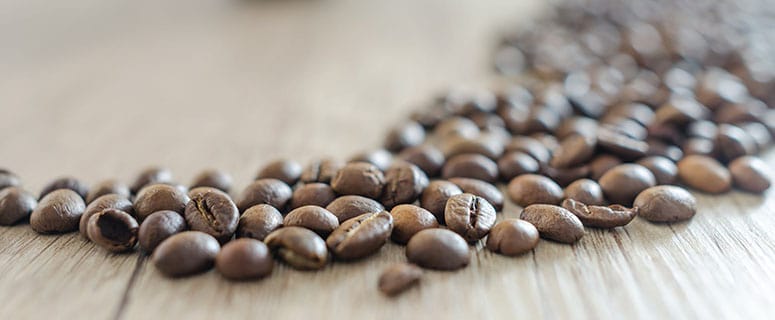 Looking for a coffee subscription plan that's a bit more affordable? Meet Moustache Coffee Club.
With subscription plans starting at just $13 and free shipping, you don't have to break the bank to get your java fix. To get started, simply choose how much coffee you want to receive (6 ounces or 12 ounces) and how frequently you want deliveries (weekly, bi-weekly, or monthly). From there, you'll be on your way to easy coffee deliveries. Unfortunately, there is no "quiz" or anything similar to learn what coffee you may like.
In every box, you can expect to find award-winning, single-origin coffees from around the world, allowing you to try some pretty unique flavors. You'll find coffee from farms in places such as Rwanda, Colombia, Guatemala, and more. Because the coffee all comes from a small area (one farm) the quality of the coffee is much higher than a regular "blend" coffee.
They also only use in-season beans from regions known for being the best for growing coffee. This ensures the flavor is rich, but never bitter. But before that coffee makes its way to your door, it's roasted their pro, Joe. Within the same day the coffee comes out of the roaster, it goes into the bag and gets shipped out to you.
If you're on the fence about trying Moustache Coffee Club, they do offer a free trial where they'll ship you a 6oz bag of fresh single-origin coffee beans for you to sample.
One pretty funny thing to note about Moustache Coffee Club is that they offer a Starbucks Gift Card exchange. Have an unused Starbucks gift card? They allow you to exchange it for Moustache Coffee Club credit.
9. Koa Coffee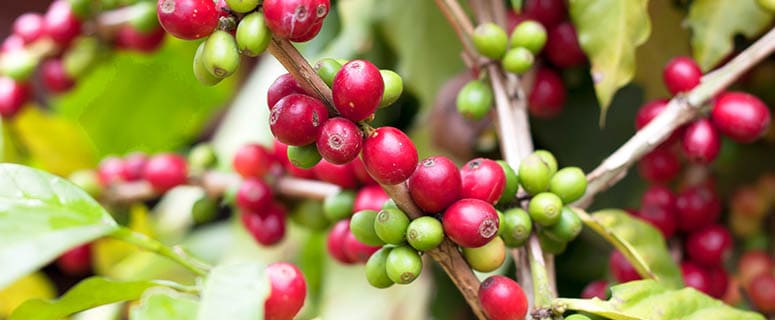 If you aren't familiar with Koa Coffee, it's grown in Hawaii in the Kona Coffee belt, which is actually 2,500 feet up the side of Mauna Loa. That's the world's largest active volcano. Apparently, volcanic soil and Hawaii sunshine produces, what they feel is, one of the best coffees in the world. Based on personal preference, I have to agree...
While Kona coffee is known by coffee connoisseurs as one of the best, it's easy to be ripped off by coffee "blends" saying they use Kona coffee when they really don't. Koa Coffee is a family-owned Kona coffee company that harvests their beans by hand. That means you're never getting unripe beans, only the highest quality, ready to be roasted.
While you can make one-time purchases to try them out, if you're looking for something more convenient, you can sign up for deliveries every two, four, or eight weeks to receive deliveries of coffee without ever having to think about it.
In your order, you'll find pure, 100% Kona Coffee (no blends). They offer medium roasts, as well as a dark roast and a Vienna roast. They also offer the rare Peaberry Kona, what they call the "champaign of coffee".
10. Sudden Coffee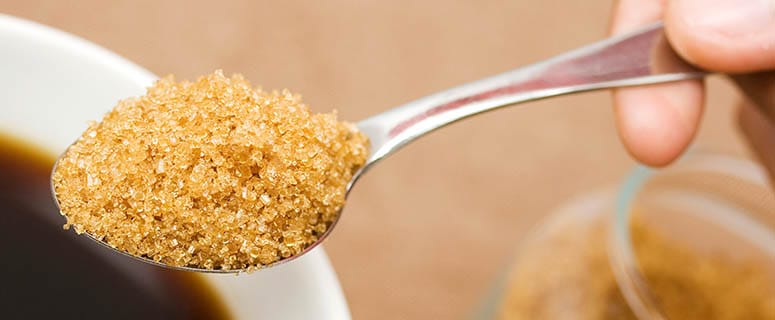 With a name like Sudden Coffee, you're probably wondering what's different about this coffee subscription service. Well, they don't offer the normal coffee bean (whole or ground) style service that all of the other services on this list do. Sudden Coffee is an instant coffee company.
Many coffee lovers may have just shrieked at hearing the words "instant coffee". And while I agree that most instant coffee is trash, Sudden Coffee is nothing like the other instant coffee on the market today. This is because their coffee is crystalized (i.e. freeze-dried). And while this may seem like some crazy marketing/branding tactic it's done for a reason. By crystalizing the coffee, it allows them to keep all of the flavor inside the bean and it helps to preserve fragile aromatic molecules that create the taste profile.
It's not poor-quality coffee either. Sudden Coffee only works with farmers from Equator that produce single-origin beans.
If you want to subscribe to Sudden Coffee, there are three different coffee plans you can choose from. There's an eight-cup plan, a 16-cup plan, and a 24-cup plan, which you can choose based on your coffee needs. You'll also be able to select your desired roast, which includes light or medium options. Sorry to say, but if you're a dark roast kind of person, you'll be out of luck here.
If you choose a medium roast, you will receive Colombia Cristalina. It's a single-origin coffee that comes from Equator Coffees. Sudden Coffee says this roast reminds them of fresh melon, Juicy Fruit gum, and chocolate chip cookies. For the light roast, they have Peru Rayos Del Sol from Intelligentsia Coffee. It's also single-origin, but this one reminds them of pear, lime, and molasses.
Is Sudden Coffee right for everyone? No. It's not going to make all coffee aficionados happy. However, if you're looking for a coffee of the month club that's going to taste great and save you time, Sudden Coffee is the perfect choice.
11. Coffee Crate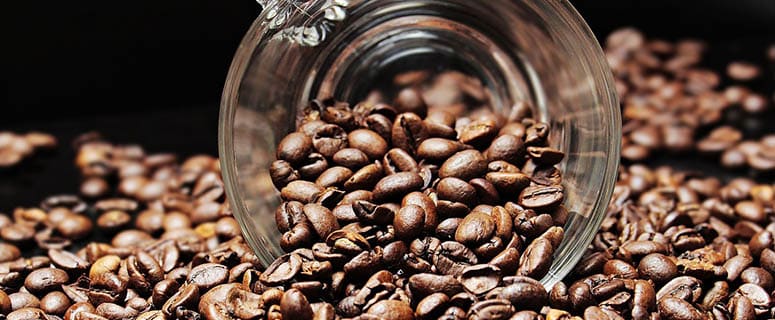 Coffee Crate provides you with carefully curated roasts from local North Carolina roasters every single month. They're passionate about finding and working with roasters who love the process of growing/roasting coffee beans and take pride in knowing where they come from. It's the best way to ensure only the highest quality is getting passed onto their customers.
But don't think that because these coffees are coming solely from North Carolina roasters that you're going to be limited. They actually provide a lot of flavor and roast variety with their subscription service. Plus, everything is fresh because it doesn't sit around for months, waiting to be purchased. It's delivered to you fresh and full of flavor.
To sign-up, you'll have to choose if you want a monthly subscription, three months, six months, or one year. The longer your subscription is, the more savings you'll be able to take advantage of. Once your order has been placed, you just have to wait for it to arrive. When the box lands on your doorstep, you'll find three 4-ounce bags of whole bean coffee, roasters' notes, and the occasional special treat.
If you're looking to stick with southern coffee or if you're someone from North Carolina who truly enjoys your states coffee, this is the coffee box to go with.
12. Angels' Cup
Over at Angels' Cup, they encourage you to become a "coffee hunter". When you join their subscription service, you're getting variety with beans, roasters, blind tastings, and an active community of coffee lovers. The best part is that you can get started for just $9.99 per month, one of the more inexpensive coffee of the month clubs on this list.
Once you're part of their squad, you'll be able to sample coffee through blind tastings to see for yourself what you truly like in your cup of java. Here's how a blind taste test works... Each bag you taste test will be numbered, which will allow you to identify it later. Sip each, one-by-one, and make note of your favorite flavors. They also have an app that allows you to record your tasting notes and compare answers with the "roastmaster". This type of test is easily one of the best ways to really know what your flavor profile is when it comes to coffee. It's one thing to take a quiz, it's another experience entirely to take a blind taste test. If you're looking to really hone in and find on your favorite coffee, Angles' Cup is the right coffee club for you.
13. Nomad Coffee Club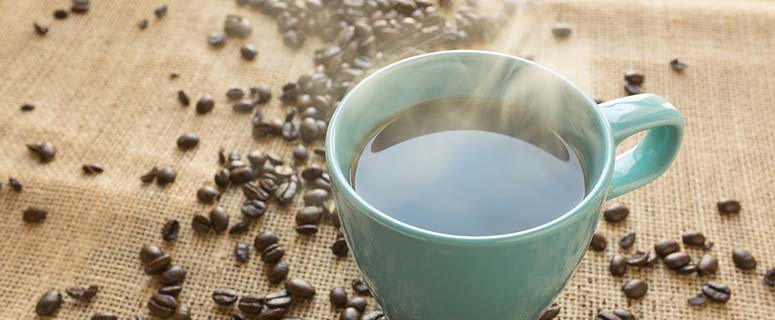 Not looking for all the extras when it comes to your next coffee club? Nomad Coffee Club might be the best option for you.
They cut right to the chase and deliver fresh, free trade, organic coffee straight to your door on a monthly basis. No quiz, no taste tests, just coffee delivery. All you have to do is select a coffee plan that fits your lifestyle. They provide four options, which includes monthly, a three-month subscription, a six-month subscription, and a 12-month subscription. Then, you'll get a different selection each month. Inside your order, you'll find speciality, whole bean coffee to preserve freshness.
They only work with local, Los Angeles based roasters. Roasting is done in small batches and delivered within a few days for maximum freshness. Once it arrives, you'll get to grind, brew, and enjoy your coffee however you like.
14. Craft Coffee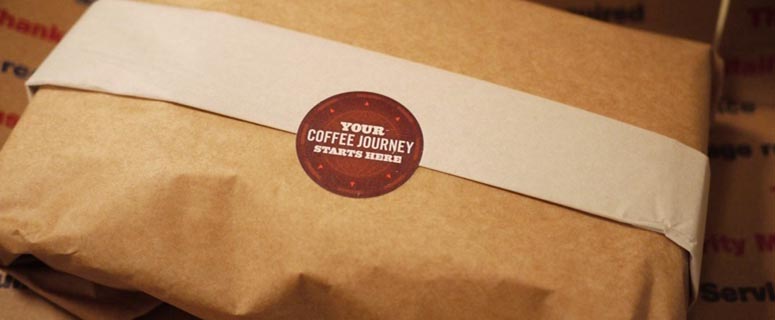 If you're tried of buying the same old coffee blend at the store, Craft Coffee is looking to shake things up for you. Their service allows you to try new craft coffee. All of the coffee companies they work with ship their beans within 72 hours of roasting, meaning more freshness and more flavor.
Once you've completed their survey to tell them all about your favorite coffee (to learn what you like so they can make recommendations) you just need to choose your beans. They have a price-match promise, meaning they do not and will not overcharge (when compared to grocery store pricing).
The best part of Craft Coffee is that your coffee comes with a 100% Satisfaction Guarantee. If you aren't happy, let them know and they'll help you find a coffee you'll love. This is a feature I wish all coffee clubs had.
15. Crema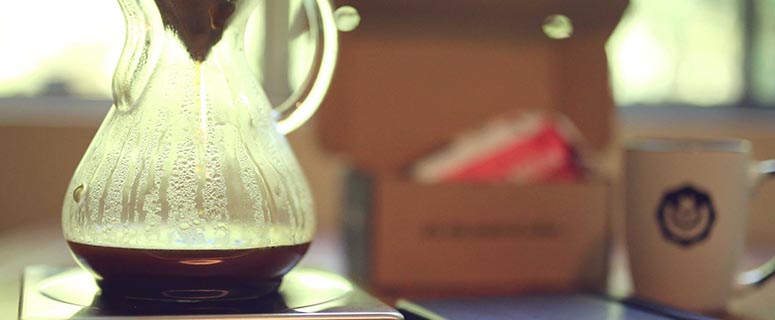 Crema is a well-known coffee brand that's one of my personal favorites. It's like Goldilocks... Not to bitter, not too strong, just right.
Joining Crema's coffee subscription service is a bit different than the others on this list. Think of it more like a Netflix DVD subscription. You simply add coffees to your playlist, set a shipment frequency, and then you'll get the next coffee on your playlist with each delivery. It's actually a fun way to discover new coffees! Plus, you're in control of what coffees you receive and in what order. And as you rate coffees, they'll be able to personalize your recommendations to your taste preferences.
Not only that, but Crema is one of the few services on this list that allows you to really get to know the team behind your beans. They'll educate you on the famers, community, beans, and more.
16. Stumptown Coffee Roasters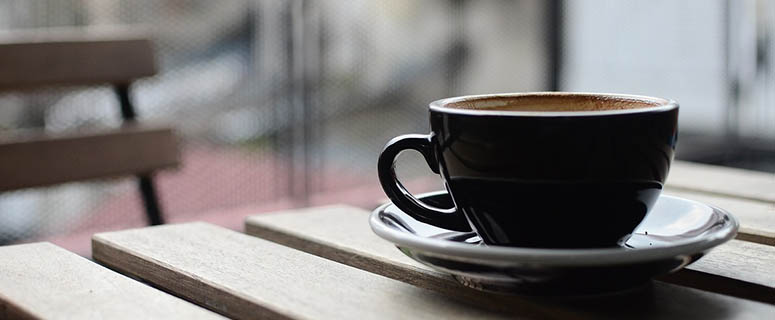 Another personal favorite, Stumptown Coffee has won numerous awards such as Roaster of the Year 2006.
They're known for their extremely high-quality beans. In fact, they once set the record for highest price ever paid for coffee beans—10x the set Fair Trade coffee price. Why? They not only want the best coffee beans in the world for their roasts, they want to support the farmers that grow them.
Their subscription service starts at $16 per shipment. While it isn't the cheapest on this list, it is one of the highest quality services.
So how does their coffee club work? You simply need to start by choosing your beans. You'll have the option to choose your favorite blend or subscribe to the Roaster's Pick, which allows you to try something different with each order.
There is no quiz or taste test to take. Although, they do offer a free sample for those who aren't familiar with their coffee.
Once you've made your selection, they'll roast and ship your coffee to your every other Monday. That means it's always going to be fresh and high-quality. Plus, your order will always arrive as whole beans, so you don't have to worry about losing any flavor.
17. White Tale Coffee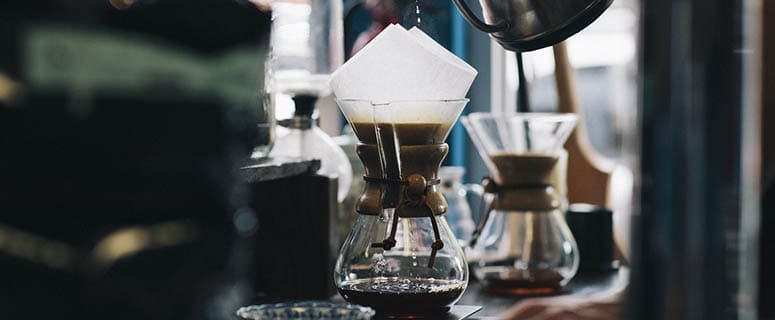 White Tale Coffee makes a bold statement on their website: "The finest coffees on earth". Having tried a cup, they are certainly up there with the best.
To build your subscription with White Tale Coffee, you'll begin by choosing your desired roast. They have a light roast, medium roast, dark roast, and decaf. However, you can choose to be surprised if you're open to receiving any in your order.
From there, you'll have to choose three of your favorite flavors. They have quite a lot of different options to chose from: fruity, chocolate, sweet and sugary, nutty, grain and cereal, roast, earthy, or floral. But if you're feeling adventurous or don't know which to go with, you can choose to be surprised.
Then, you have options for how you'd like your coffee to arrive. Do you want whole beans, ground fine, ground medium, or ground coarse? While the choice is ultimately yours, I recommend whole beans because they'll stay fresher longer.
After that, chose how often you want your deliveries and how you'd like to pay and your first order will be on its way to you. When you open your box, you'll find anything from Chiuta, Aricha, Laderas, Oreti, and more.
18. Kings Arms Coffee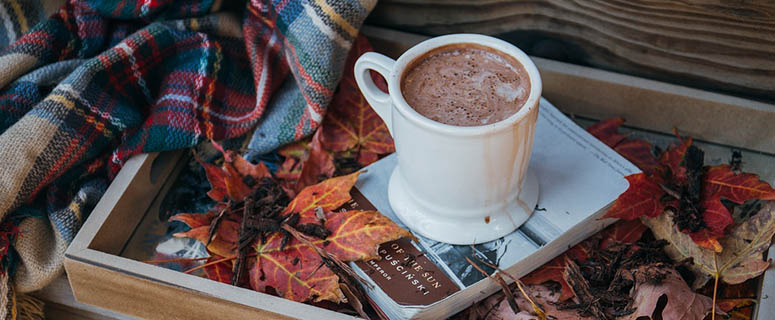 With the Kings Arms Coffee Brew Club, coffee is roasted and shipped out on Mondays. Then, it arrives at your door within three to five days, so it won't be long before you're enjoying a fresh brew. They rotate the origin of the coffee beans every month and they're frequently added new coffee flavors to try.
With coffee from around the world, you'll be able to try a wide variety of different beans, including Colombia Inza Las Estrellas, Ethiopia Guji Gigesa, Brazil Serra Negra, and more.
While Kings Arms Coffee may seem like just a regular coffee subscription, one of the main reasons they made it onto this list is because of their giving back initiative. 10% of company profits go towards feeding the hungry, providing basic necessities like clothing plus clean water, and giving kids an opportunity to receive a proper education.
19. Brothers Coffee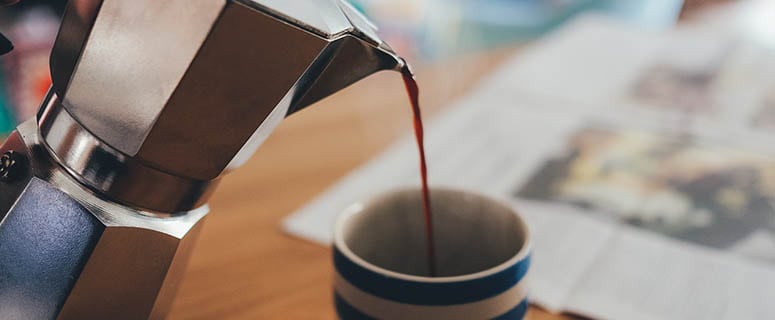 If you want to receive monthly deliveries of ethically-sourced and globally-responsible coffee, Brothers Coffee is worth checking out. All of their beans are roasted and sent out to you within a few days time, thus giving you some of the freshest and most flavorful coffee possible.
To join, you simply have to choose how much coffee you want to receive, select your desired roast, and then checkout. Then, you just have to wait for your order to arrive, which will include coffees from a selection of roasters.
They focus on getting their beans from local craft coffee farmers from around the United States. They've previously worked with Kickapoo Coffee in Wisconsin, Larry's Coffee in North Carolina, and Trailhead Coffee in Oregon.
20. Intelligentsia Coffee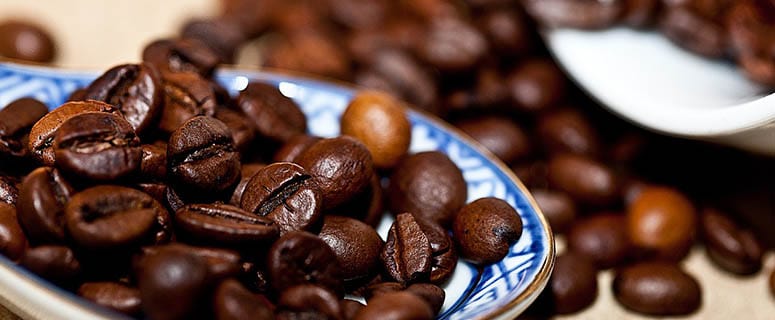 In the world of quality coffee Intelligentsia Coffee sets the bar very high. To say they take coffee seriously is an understatement.
Along with coffee bars, Intelligentsia also has coffee training labs to create the best version of their coffee that they can. In addition, they collect data/insights to grow and improve quality on a regular basis.
Their commitment to sustainable farming and fair trade practices are hands-down, some of the best in the coffee industry. While this does make their coffee cost more than average (since they pay above fair trade pricing) it is one of the highest quality beans you can purchase.
For those who aren't sure what they truly love when it comes to the flavor of their coffee, Intelligentsia Coffee can help you figure it out. They allow you to narrow down your subscription options based on flavors you enjoy, such as stone fruit, milk chocolate, sweet nuts, berry, melon, dark sugars, dark chocolate, honey molasses, citrus, apple, buttery, or dried fruits.
From there, you'll be presented with selections of coffee or espresso, which you'll be able to choose from. This allows you to see the name of the coffee, where the beans originated from, and the tasting notes it has. For example, if you love milk chocolate, you'll be able to choose from the milky, sweet Decaf Organic El Mago, House Blend from Costa Rica and El Salvador, or the Decaf Librarian's Blend.
But if you already know what you like or don't want to be limited to certain flavors, you can view all of their available offerings and pick your favorite. Next, you get to choose your grind type, size, quantity, delivery frequency, and you'll be good to go.
21. Black Rifle Coffee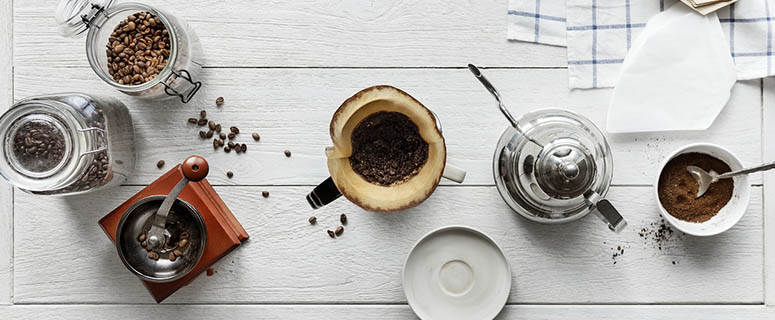 Black Rifle Coffee is a veteran-owned coffee company whose mission it is to shake-up the coffee snob stereotype that coffee lovers tend to have. Their brand focuses on supporting those in our military as well as veterans. In fact, they have a donation request form for anyone to fill out where they will send deployed service members (as well as others) Black Rifle Coffee.
When signing up for their coffee subscription service you'll be able to choose whether you want whole bean or ground. Then, you'll pick your roast and blends so you can customize everything to your liking for the ultimate convenience. After that, it's just a matter of waiting for your order to arrive. There is no quiz or taste test.
One of the more unique elements of Black Rifle Coffee is that they've combined a coffee company with an apparel company. All customers receive a chance to win some of their tactical swag each month. Or, you're welcome to buy your own directly from their store. In addition to regular apparel such as shirts, hats, and hoodies, they also offer a variety of different coffee gear.
22. Caveman Coffee Co.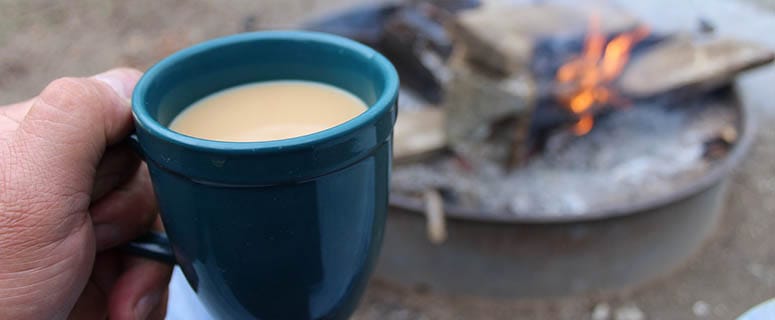 Last, but certainly not least, is Caveman Coffee Co. They have a number of options for all coffee connoisseurs but are most known for their nitro cold brew. It's one of the most potent (and delicious) cold brew coffees I've ever tried.
One of the main reasons why Caveman Coffee Co. has grown in popularity is due to the prevalence of Bulletproof coffee (e.g. coffee plus MCT oil and grass-fed butter). Caveman Coffee is created specifically for using in this type of mix. In fact, they even sell a "Caveman Kit" that includes 2 of their coffee roasts plus their own MCT oil.
How We Chose These Coffee Clubs
Choosing the coffee subscription clubs on this list was no easy task. It required a lot of research, talking with coffee experts, and taste tests. We ended up narrowing down how we judge each service by 5 different points:
Variety and Customization: Does the coffee club offer a range of different options to choose from? One of the biggest reasons why people want to go with a coffee of the month service is because they're looking to try out new coffees. Many coffee companies that offer subscription services only offer their variety of coffee. Thus, we had to narrow it down to mostly coffee companies that are subscription services that offer a variety of different curated beans. However, you'll notice that we did throw in some of our personal favorite coffee companies that only send their own brand (e.g. Stumptown, Blue Bottle, Intelligentsia).
How & When It Will Be Delivered: Delivery is key when it comes to coffee clubs. Not only do you want the packaging to be top-notch to keep the beans safe and fresh, you also want it to be delivered as quickly as possible after being roasted. This is because the quicker you get, grind, and drink the coffee beans after they're roasted, the fresher they'll taste. No stale coffee allowed in this list!
Customer Service: When it comes to any subscription box, you want to know you can rely on customer service for any concerns. We reviewed all customer service options for each coffee club to look for whether they offer things like customer service chat, how active they are on social media in responding to questions, and more.
Costs: Of course, one of the most important factors in subscribing to a coffee club is what the costs associated are. Are their different tiers? Do they charge for shipping? Is the coffee overpriced? These are all elements we considered when making a final decision on the above coffee of the month clubs.
Miscellaneous: Sometimes there are things that a company does that are so unique they don't necessarily fit into a traditional mould or any of the points above. For example, Driftaway Coffee gives 5 cents for every pound donated towards long term coffee sustainability to the World Coffee Research, an association that works to help produce higher quality coffee, more productive farms, and more sustainable farming practices. We consider everything from giving back and charitable contributions all the way to how the coffee is produced (e.g. Sudden Coffee's crystalized coffee).
Have a question about any of the coffee subscription services above? Did we miss one of your favorites? Let us know in the comments below!