There's a very good chance you're aware of HelloFresh.
From sponsoring nearly every popular podcast to plastering their ads all over the internet, it's hard to escape the massive popularity that HelloFresh has garnered over the years. But it hasn't always been this way.
In just under 11 years, HelloFresh has grown and expanded at an exceptional rate. How did this once small startup gain the momentum to become the billion-dollar company it is today? Let's dive into HelloFresh's meteoric (and bumpy) rise to become one of the most popular meal kits in the world.
How HelloFresh Started
You may be surprised to find out that HelloFresh wasn't started out of a passion for food, rather it was seen as a promising business opportunity. It all started in 2011 when a German billionaire named Oliver Samwer saw a glowing spark in the small Swedish company, Linas Matkasse, which was one of the first meal kit delivery services of its time.
Samwer and his brothers founded Rocket Internet, a Berlin-based incubator that focuses on growing startup companies as quickly as possible.
Rocket Internet has a unique business model. They find businesses or industries that are doing exceedingly well and create their own version of it. If this sounds to you like they simply copy strong, profitable businesses, you'd be right. In fact, they've received a bit of backlash for it—being labeled a "copycat" and "shameless" by certain publications.
In the early 2010's Rocket Internet was doing exceptionally well, but Samwer was ready to expand his horizons to a new industry—meal kits. His mission? To fund the best and leading meal kit delivery service in the world.
To do this, he needed to find diligent and industrious entrepreneurs to take the lead. This search brought his attention to Dominik Richter, a then 26-year-old entrepreneur who had an impressive schooling background in business management and economics.
In Samwer's eyes, what made Ritcher perfect for the opportunity was his desire to work as hard as needed to succeed. This was very apparent in his management style. Ritcher shared with an Inc. journalist, "Leading by example [with HelloFresh] by being the one that is very structured, very motivated, very hands-on, doing everything that needs to get done."
This level of grit and determination mixed with his impressive educational background was exactly the mindset Samwer was looking for. Thus, Ritcher, along with co-founders Thomas Griesel and Jessica Nilsson (who left in 2014), started HelloFresh in Berlin, Germany in October 2011. With early investments from Samwer's Rocket Internet and motivated leaders, HelloFresh was ready to set its mark and stake its claim.
Within three months of launching, they shipped the first HelloFresh meal kit out of their warehouse in Berlin.
The Rocky Road To The Top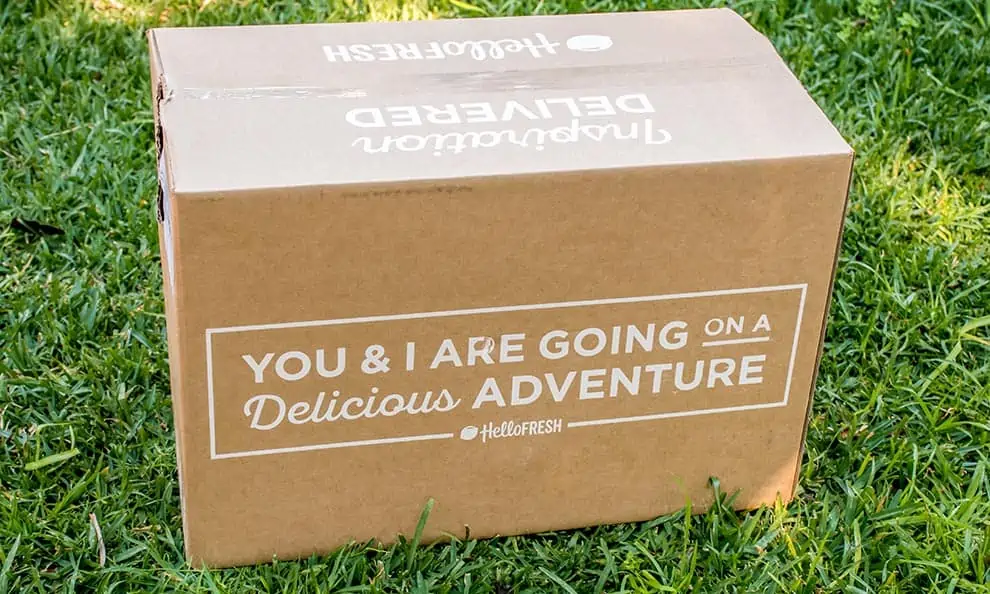 With investment money in tow, Ritcher and Griesel geared up to make HelloFresh a global company.
Within a year, they had leased warehouses and launched HelloFresh throughout Europe and Australia—setting up distribution centers and offices in London, Paris, Amsterdam, and Sydney. While they were growing quick, they knew they needed to keep momentum if they were to compete with the other up-and-coming meal delivery services—namely Blue Apron and Plated (now defunct).
Since both Blue Apron and Plated (both U.S. based companies) were planning on launching in the Summer of 2012, the HelloFresh founders knew the time to expand into the U.S. market was steadily approaching, whether they were truly ready or not. By September 2012, the current HelloFresh U.S. CEO, Simon Schmincke, was on his way to New York with a plan to get business running as soon as possible.
HelloFresh was able to establish international offices by recruiting young entrepreneurs who were ready to make a name for themselves. Many of these, including Schmincke, came from Rocket Internet, as in-house entrepreneurs with backgrounds in economics, banking, and consulting. All of them were doing everything they could to grow the business—burning through investment money with marketing, warehouse leasing, hiring employees, and more.
At this point, the level at which HelloFresh U.S. was spending money was far outpacing revenue generate and investors were beginning to question the worth of this sprouting young company.
Samwer and other top investors had high expectations for HelloFresh and were counting on it to bring in $5 to $10 million in revenue in its first year. Unfortunately, this wasn't the case. By the end of 2012, Ritcher and Griesel were only able to bring in $3 million in revenue. On top of that, the cost of running a meal delivery service was more expensive than early predictions may have let on. 81% of their annual revenue was going to the cost of goods and fulfillment.
To make matters worse, HelloFresh had spent over $30 million on marketing within its first three years of business. For the most part, their marketing strategies were successful, as more and more people hopped onto the meal-delivery wagon.
Though, problems started to mount. While new customers were subscribing, they weren't staying (something referred to in business as "churn"). What's more, competition was starting to pick up the pace. More meal kits began entering the industry, eating up new customers while also driving up marketing costs. All of these mounting issues were leading HelloFresh to begin running out of investment money.
Rocket Internet was unwilling to invest any further, and neither were HelloFresh's next two largest investors, Holtzbrinck and Kinnevik. Both of them decided to trade and sell their shares, pulling out of the company completely. This left Ritcher and Griesel with no other option than to pour their remaining funds into growth marketing while they searched for other investors.
Investors Pile On
From the beginning it's clear to see that the founders of HelloFresh had a vision, and they were determined to see it through.
With a strong motivation to keep HelloFresh going, Ritcher convinced investors in the U.S. to take part in the company's potential success. This led them to acquire a $50 million round from Insight Venture Partners, a private equity company based in New York.
Before the ink could dry on this investment, Samwer decided to join back in the investment with a $124 million round from Rocket Internet. This investment, along with the others, pushed HelloFresh's valuation to a whopping $700 million.
Drama In The Warehouse
With an injection of much-needed investment money, things seemed to be smoothing out on top for Ritcher and Griesel. Though, turbulent waters were frothing in the warehouses.
The staff and interns were being pushed to work harder, but the job wasn't easy, as it mostly consisted of manual labor. One intern ended up suing the company, as he found his internship to be nothing more than manual labor with only a $1,000 stipend per month.
With fresh investment money to spend, HelloFresh went national throughout the U.S. with fulfillment centers in New Jersey, Texas, and California. Having strategically placed warehouses allowed HelloFresh to ship meals anywhere in the lower 48 states within a couple of days.
These warehouses were managed by HelloFresh's U.S. operations managers, many of them young business grads excited to contribute to the growing vision and prosperity of HelloFresh. They put everything into running the warehouses, yet that wasn't always enough to please the founders.
Allegedly, when visiting to assess how operations were going, the founders didn't treat the staff or managers well. They scrutinized every detail and wanted to perform a full audit of operations so they would match how the operations were in Germany.
According to one manager who spoke with Inc. Journalist Burt Helm, "they treated [the staff] like animals," having them unload cart after cart of materials, all the while standing back with their arms folded, judging the whole process.
This level of micro-managing didn't necessarily encourage the managers or staff to work harder. Many managers ended up leaving after the stunt the founders pulled and there was a high turnover rate amongst the employees.
With a growing demand for more meals as subscriptions began to skyrocket, each week the warehouse employees were pushed to work faster and harder than the week before. However, while the work increased, wages did not. This led to the new hires including people who didn't have many employment options and, as such, may have not been committed to performing the job well in the first place. Rather than investing in the people keeping the company running, Richter and Griesel were putting the bulk of their investment money into marketing and scaling up their operation.
The staffing problem continued to worsen, and according to a former employee who spoke with Helm at Inc., "It was a free-for-all… People would come to work late and high, or go into the bathroom and hide their beer in the ceiling, and drink in the bathroom."
At the warehouse in Linden, New Jersey bathrooms were allegedly vandalized as well as alleged reports of bedbugs in the office, leading to a full investigation from the local health department.
Harassed Former Customers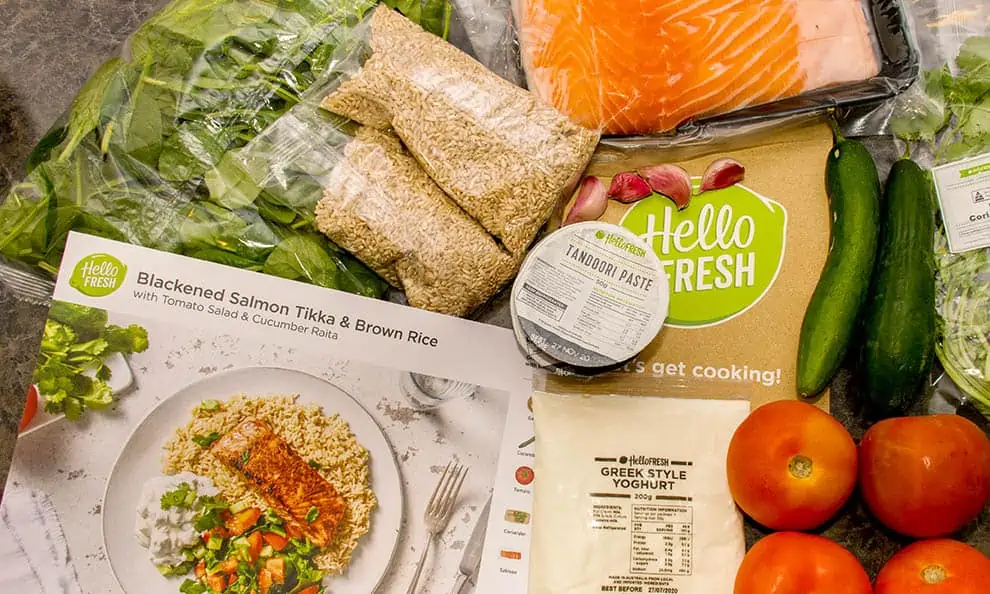 It's no secret that to keep the business going, HelloFresh needed new and lasting subscribers. They worked to achieve this through strong marketing strategies to acquire their target consumer; middle-aged people with busy lives and families to feed. Gaining these new subscribers was the easy part—the hard part was keeping them.
As it turns out, the numbers show that people don't stick with meal kit subscriptions for very long. After six months, only around half of new subscribers are still with the service. Why this occurs is mostly unknown, but there are many possibilities for the high churn rates.
Some attribute it to fluctuating ingredient quality, while others find it hard to use a meal kit in a single-person household.
Let's say you're ready to end your service. What happens when you quit?
While we didn't have this experience here at Food Box HQ, HelloFresh has been sued for its early aggressive tactics to get people to re-open their subscriptions. Recently, there was a $14 million settlement against HelloFresh for US citizens who were receiving repeated telemarketing calls after they canceled their service. They apparently continued to receive these calls even after multiple attempts to have HelloFresh registered on their do not call list. HelloFresh denied these claims and said that they didn't do anything wrong, but to avoid further disputes and litigation, they agreed to the above settlement.
This problem wasn't land-locked to the states either. A customer in the Netherlands had a similar experience when the company wouldn't stop contacting him after canceling. He shared this in a Medium post where he criticized the company and compared them to a stalker.
HelloFresh Stakes Its Claim On The Stock Market
All while these unfortunate events were unfurling, HelloFresh continued to expand and reach out to more investors. Though, they didn't indulge any information about the warehouse conditions or unhappy customers to their investors.
In September of 2015, they closed a $84.7 million round with the Scottish Mortgage Investment Trust at Baillie Gifford. After this, they announced their plans for an initial public offering (IPO). However, this plan was quietly shelved less than a month after its proposal.
HelloFresh retracted its plan for an IPO because the market was becoming aware of the problem with meal delivery services: a high churn rate. This, combined with volatile future profitability, was too risky for investors and many were unwilling to contribute any shares.
Despite its unsuccessful IPO plans at the time, HelloFresh continued to push forward and brought in more and more subscribers. Putting their IPO plans on hold allowed HelloFresh to fine-tune their system, and address the underlying problems of their company—from improving working conditions to scaling back on aggressive marketing tactics.
Thankfully, the warehouse situation improved, with the leading complaint from more recent warehouse workers being that the working conditions are "too cold." The pay has increased to the point where employees are even marking it as a pro of working there.
By 2017, HelloFresh was finally starting to reap the rewards of their hard work. They IPO'd on the Frankfurt stock exchange and started acquiring more companies to further expand.
"2017 marks the most successful year for our business to date. Not only did we successfully list our company on the stock market but we also significantly improved all our key metrics, with an outstanding AEBITDA expansion in both segments leading the way."
Growth By Acquisition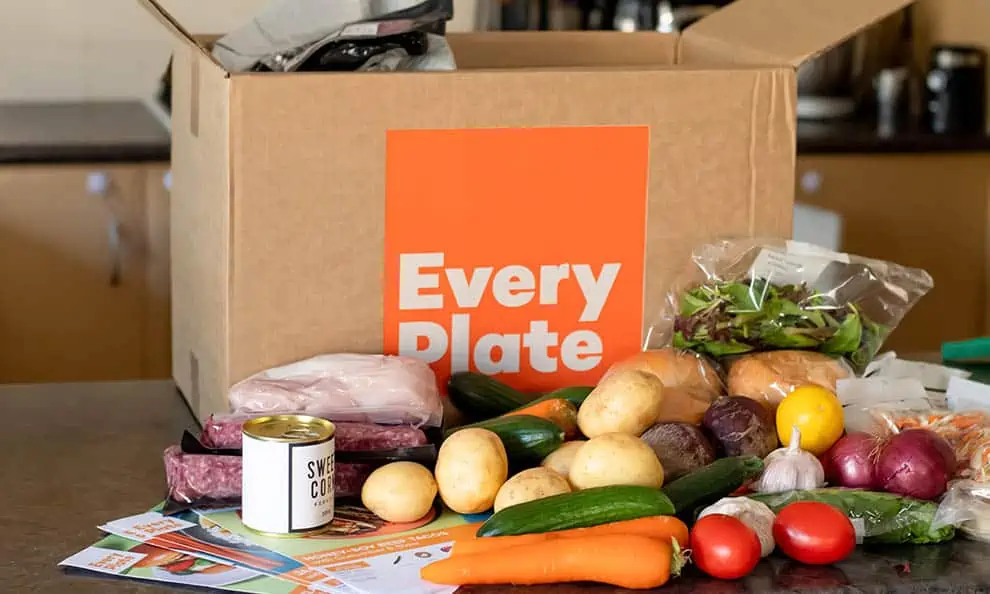 HelloFresh found the missing ingredient that would lead them to conquer the market: variety. This meant it was time to go shopping for new up-and-coming meal delivery services to add to their portfolio.
They first acquired Green Chef in March 2017, a USDA certified organic meal kit delivery service. This service is also more accommodating to specific diets and preferences (such as keto and paleo) giving HelloFresh more of a competitive edge over the market.
Purchasing Green Chef was just the beginning of their new growth strategy, which they release in their FY 2017 results, "HelloFresh will primarily focus on increasing the penetration in its core markets by enlarging its customer base and expanding the product portfolio… HelloFresh U.S. will reach out to new and previously untapped customer segments, including those following organic, vegan, and gluten-free lifestyles, as well as Paleo and Keto compliant plans."
HelloFresh followed through on this strategy and continued their shopping spree by gobbling up potential competitors Chef's Plate and Factor 75 (now Factor Meals). In 2018, they even started a new meal kit under the name "EveryPlate", as a more affordable option.
With each of these companies under their umbrella, HelloFresh was strategically able to meet more customers' needs, dietary preferences, allergies, budgets, and lifestyles. So far this acquisition strategy has been working out. By all accounts Factor has been one of their largest successes. In December of 2021, they became "the largest ready-to-eat meal company in the U.S. in terms of market share."
HelloFresh also doesn't show any signs of slowing down their acquisitions. In October 2021, HelloFresh also purchased Youfoodz, a pre-made, healthy meal delivery service based in Australia. Richter stated in July, "Following the successful acquisition of Factor in the US, we consider the intended acquisition of Youfoodz and the expansion of our ready-to-eat offering an important component of our growth strategy. The popularity of ready-to-eat services in Australia in a well established and growing sector offers us a good opportunity to further strengthen our position by offering further choice of meal solutions and price points to our customers."
HelloFresh hasn't backed down on its intended growth and desire to become the world's leading meal delivery service, and they have successfully expanded across Europe with recent launches in Denmark, Italy, Sweden, New Zealand, and Norway. In the years to come, it's expected they'll continue their expansion even further across the world.
Does Being The Best Come At A Cost?
With how determined HelloFresh is to be the best meal delivery service in the world, it makes one wonder what their values are, and if their success is being built with unsustainable or potentially unethical practices.
They are fully transparent about which U.S. suppliers they use, though they don't claim to only use local or organic produce. That being said, they make do strong statements about their sustainability practices and environmental impacts. The most interesting and surprising of which is that their meals have a 25% smaller carbon footprint when compared to meals made from store-bought groceries due to a streamlined supply chain and more efficient distribution (according to a University of Michigan Study).
While some might write this off as a marketing gimmick, it's hard to deny that HelloFresh is taking big steps in the right direction when it comes to making meal delivery as eco-friendly as possible.
In a press release from August 2020, HelloFresh claims they are, "committing to offset 100% of its direct carbon emissions from its internal operations and offices, plus all emissions from corporate travel and delivery to customers as part of the company's green energy and carbon reduction strategy." They aim to achieve this by partnering with and investing in climate protection projects. HelloFresh has already partnered with and helped organize projects such as the Yarra Yarra Reforestation in Australia and in Canada they have contributed to the Farm Biomass Project.
Beyond these projects, HelloFresh is also investing in making their packaging as environmentally friendly as possible too. This includes using bio-based insulation, using paper bags (when possible) instead of plastic, and making everything recyclable.
The Future of HelloFresh
It's clear that the founders of HelloFresh are not only on a mission to be at the top but to also make a significant impact on the world and on our environment. This can be summed up well in a recent statement from Dominik Ritcher:
"Whilst we continuously expand our category leadership, further grow our business and advance our role as an important player in the food industry, we need to step up our sustainability actions and commitments. We have made it a priority to continuously evaluate, measure and reduce our carbon emissions."
While it may have been a rocky road to the top for HelloFresh, they've managed to secure their place as one of the most popular meal kits in the world.
It will be interesting to see how they change in the coming years, where they will expand, and what's next to come.