Welcome to our Start-Up Stories series, where we explore the journeys of successful food delivery entrepreneurs who have taken their passion for food and turned it into thriving businesses. Today, we have the pleasure of speaking with Vanessa Sena, the founder and CEO of My Local Chefs, a platform and delivery service that connects consumers with the best local chefs, makers, and farmers in Connecticut.
Vanessa started My Local Chefs with the goal of showcasing local food businesses and providing healthy food delivery options. Since then, the company has evolved into a network of chefs, makers, farmers, fitness professionals, and health and wellness experts, all working together to make Connecticut a healthier place. With twice-weekly fresh food deliveries and affordable pricing packages, My Local Chefs has become a go-to for anyone in the state seeking diverse, healthy meal options.
Vanessa shares her journey of building a platform that prioritizes quality, customer satisfaction, and supporting local businesses. From overcoming initial challenges with limited resources and building a team of experts, to partnering with healthcare corporations, universities, and school districts, Vanessa has paved the way for healthy, diverse meal options in Connecticut.
Join us for an inside look at the story of My Local Chefs, its founder Vanessa Sena, and the community of chefs, makers, and health professionals working together to create a sustainable food system in Connecticut.
What was the initial inspiration behind creating My Local Chefs, and how has the company evolved since its inception?
The initial inspiration behind our company was the pandemic's impact on small food businesses and the growing demand for healthy food delivery. We saw an opportunity to connect a network of chefs, farmers, and makers with individuals and organizations in need of healthy and diverse meal options.
Since our inception, we have evolved into a platform and delivery service, serving not only consumers but also large healthcare corporations, universities, school districts, and nonprofits.
Our chef network offers catering, event services, and personalized delivery for patients with diverse backgrounds and dietary preferences, including vegan, vegetarian, halal, and kosher options. Our goal is to provide healthy and delicious meals while supporting local businesses and creating a sustainable food system.
Can you share your journey from being a culinary student to working under renowned chefs Dominique Ansel and José Andrés, and how these experiences influenced your decision to start My Local Chefs?
I didn't start in culinary - I was a successful small business owner with a marketing and logistics background. However, I sold my company and pursued my passion for pastry, going to culinary school at age 37. I started as a pastry cook, taking a significant pay cut, but I knew what I was capable of and worked hard.
I worked at Bazaar and Dominique Ansel Bakery, learning about kitchen culture and realizing that chefs need support to showcase their dishes to the public. Many chefs lack business acumen despite their exceptional cooking skills and dedication. I wanted to help chefs by providing logistical, marketing, and business support, leading to the creation of My Local Chefs.
What were some of the early challenges you faced when starting My Local Chefs, and how did you overcome them?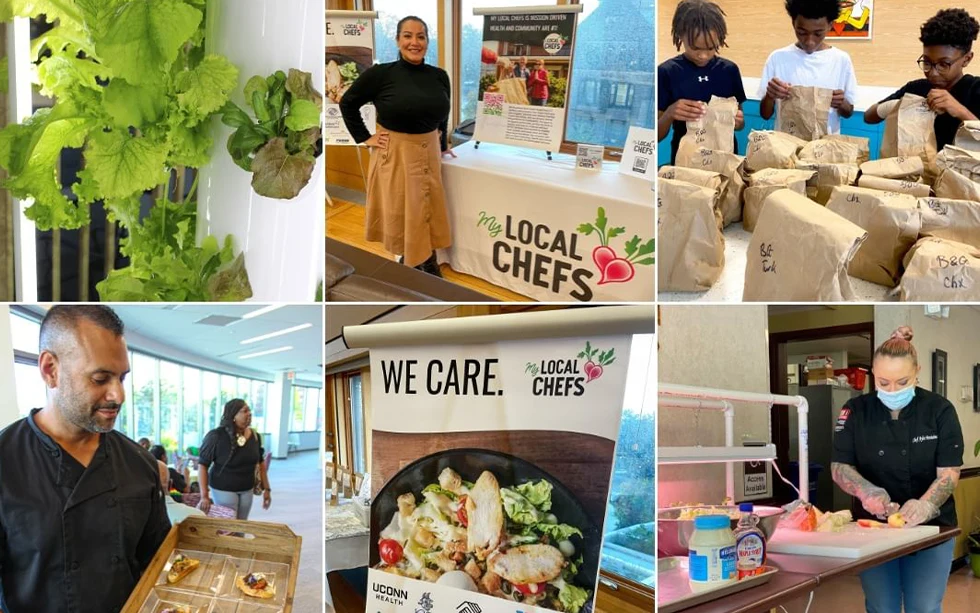 When we started My Local Chefs, we had no money, and only three part-time employees, including a website developer, a driver, and a customer service representative. We relied on our tenacity and resourcefulness to get by. I spent my days programming the website, reaching out to chefs on social media, and building our brand. Social media was a key asset for us, with Facebook helping us connect with chefs, LinkedIn with clients, and Instagram with branding.
We used free online tools like Mailerlite for email marketing, a free chatbot for customer communication, and Google Voice instead of a paid voice over IP service. We also reached out to state resources like Score and the University of Hartford for mentors, advisors, and grant writers.
These resources helped us learn and grow, and even opened up new revenue streams for us, such as working with nonprofits to provide affordable meal options to populations in need.
Overall, our lack of budget really pushed us to be resourceful and creative, and we were able to make the most of what we had to build a successful company.
Were You Able To Lean On Your Previous Marketing Experience Or Did You Know Early On That You Needed Entrepreneurial Guidance?
As someone with previous marketing experience, I was able to utilize that knowledge to some extent, but I also knew that I needed guidance from experienced entrepreneurs to take my business to the next level. With limited resources, I had to make the most out of every opportunity available to me.
I reached out to individuals who had experience in larger companies and organizations, as well as those who had been in a place where I wanted my business to go. I have clear metrics for where I want my business to be, and working with people who have been there can help me expedite the process and achieve my goals in a smart and efficient way.
As I started this company in my 40s, I know that I don't have time to learn the hard way, and working with experienced individuals can help me avoid common mistakes and make progress quickly.
How does My Local Chefs ensure that each meal is tailored to the specific dietary needs of its customers, while also maintaining a high level of quality and freshness?
We are dedicated to providing our clients with meals that are tailored to their specific dietary needs. To achieve this, we have assembled a team of dietitians, researchers, nutritionists, and doctors who work with our corporate chefs to develop guidelines and create menus that fit those guidelines. Our corporate chefs are highly skilled and trained to work with these guidelines to produce high-quality, fresh meals that meet the dietary needs of our clients.
Once the menus have been created, we have a quality assurance and compliance team that checks with the chefs to ensure they have the necessary licensing and that they are using the best food available. We also rely on FDA and USDA regulations to maintain compliance with food safety standards.
Given that we offer medically tailored meals and view food as medicine, it is critical that we take our compliance measures seriously to ensure the safety of our clients. We understand the potential dangers of non-compliant food and work diligently to ensure that all of our kitchens are adhering to the guidelines and regulations we have put in place. With these measures in place, we are confident in our ability to provide our clients with the highest quality, tailored meals that meet their dietary needs.
Can you explain the process of collaborating with local chefs, makers, and farmers to create the diverse offerings available through My Local Chefs?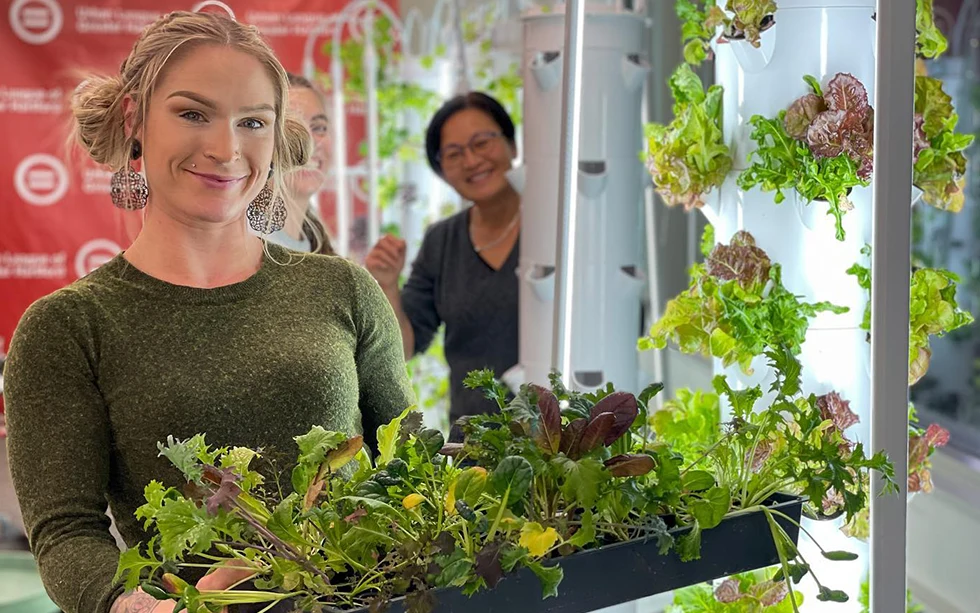 Collaborating with local chefs, makers, and farmers is an integral part of our business model. When we have a new program, we like to focus on areas that we consider food deserts, such as Hartford, New Haven, and Bridgeport. These are populations that really need our service, so we focus on those areas primarily but also go statewide. We purposely seek out chefs in those areas, and I personally make phone calls, send emails, contact them on social media, or even walk into their restaurants to talk to them about what we're doing and who we're working with.
We work with dietitians, researchers, nutritionists, and doctors to create guidelines for each program we run, and our corporate chefs work with the dietitians to ensure that they understand all the guidelines for each program. They then work with individual chefs to create menus that fit those dietary guidelines that our clients have requested. From there, our QA and compliance team checks with the chefs to make sure they have the necessary licensing and are using the best food, while following FDA and USDA regulations.
When we find a chef who is interested in partnering with us, we often offer them another revenue stream by asking them to make meals for a specific population, such as those served by St. Vincent's Hospital's behavioral health program. It's usually an easy sell because chefs are amazing people who want to help their community, and we offer them a way to do so while getting another revenue stream. However, sometimes we encounter small food businesses that can't take on the quantity, and we understand that. Nonetheless, working with local chefs, makers, and farmers is crucial to creating diverse offerings that meet the specific dietary needs of our customers while maintaining a high level of quality and freshness.
How do you ensure that My Local Chefs caters to a wide variety of dietary needs and preferences?
To ensure that My Local Chefs caters to a wide variety of dietary needs and preferences, we source out chefs who specialize in specific dietary requirements such as vegan, gluten-free, halal, and American Diabetes Association approved meal options. We work with small food businesses and chefs who are passionate about providing healthy, delicious meals that are tailored to meet the dietary needs of our clients.
Since we are not the producers, we are able to scale our operations and bring on more chefs and food businesses, making it easier to offer diverse and unique meal options. We are also a statewide service, so no matter where you are in the state, we can provide you with meals that meet your dietary needs. For example, we work with one kosher chef in the state, so even if you are in a location where kosher options are limited, we can still ensure that you receive the appropriate meals.
How does My Local Chefs support the marketing and networking efforts of the small businesses that are part of the platform?
We support the marketing and networking efforts of the small businesses that are part of the platform in a number of ways. Firstly, through the platform, chefs can create their own pages within the site, giving them their own menu, URL, and QR code that they can promote on their social media. This allows them to market themselves and their food to a wider audience.
My Local Chefs handles all the back-end operations such as POS, orders, customer service, and delivery. Secondly, My Local Chefs has a team of experts including content writers, copywriters, social media managers, marketers, graphic artists, and photographers who can assist chefs in their marketing efforts. For example, if a chef wants postcards or email marketing materials created, they can be connected with consultants who will provide these services at a discounted price.
Additionally, photographers are available to chefs for photo shoots to showcase their dishes. By supporting the marketing and networking efforts of the small businesses on the platform, My Local Chefs aims to help these businesses grow and succeed.
In addition to providing healthy meals for humans, you've also included offerings for pets. What inspired you to incorporate pet food options into your platform?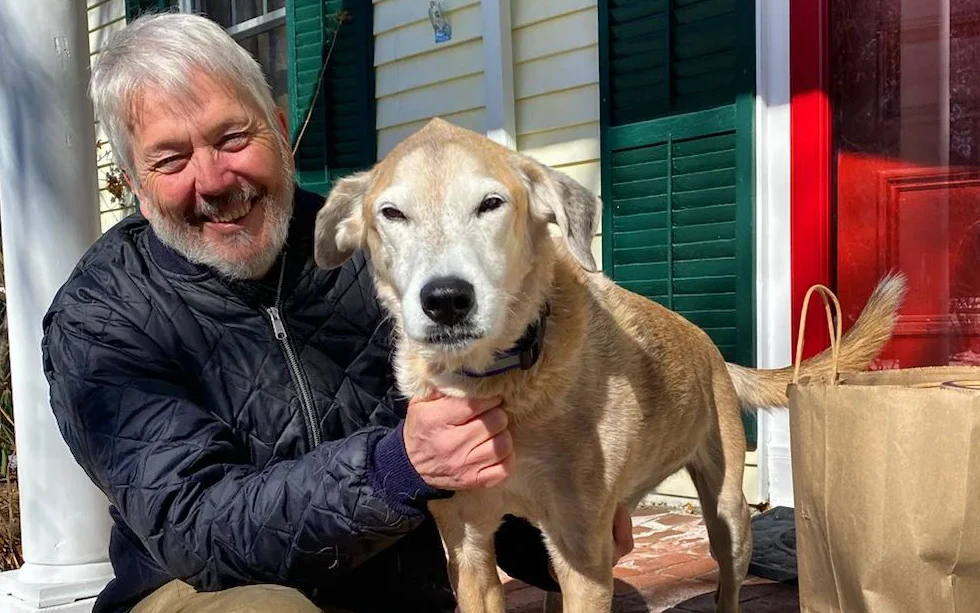 We recognize that pets are an important part of our families and their nutrition should not be overlooked. That's why we partnered with Paul's Custom Pet Food, who share our philosophy on providing healthy, whole foods for pets.
We believe that just like humans, pets can benefit from a diet that is high in quality and nutrient-dense. By incorporating pet food options into our platform, we are able to offer a holistic approach to healthy living for our customers and their pets. We are proud to offer pet food options that are nutritious, delicious, and made with the same care and quality as our human meals.
Our pets are part of our families, and they deserve to be treated with the same care and respect as any other member of our family.
How do you plan on expanding your platform to include more diverse offerings, such as organic baby and toddler food or fermented foods like kimchi?
Our focus at the moment is primarily on creating diet-specific menus to cater to patients with acute and chronic illnesses. We believe that we have tapped into a heavily needed space for a population that does not always have access to the best food options.
As we continue to work with different programs, such as the fetal medicine program at UConn Health, we may expand to include offerings such as organic baby and toddler food. However, our current priority is on creating whole, healthy meals for our patients that will help them get healthier, reduce the need for medications, and lead happier lives.
Ultimately, our goal is to promote generational wealth by helping patients lead healthy lifestyles. While we love fermented foods like kimchi, our immediate focus is on catering to the needs of our patients.
Where do you see My Local Chefs going in the future?
In terms of the future of My Local Chefs, we are focused on smartly scaling the business. We have a talented team of high-level professionals working on building the back-end functionality that will automate many processes and allow us to scale efficiently.
We are also seeking strategic partners who can assist with logistics, compliance, and regulation as we expand into new markets. Our priority is to ensure that we can replicate the success we've had in our current markets, with a focus on healthcare networks, and to partner with larger clients such as Kaiser Permanente.
This requires careful planning, strategy, and hiring, and we are committed to taking the necessary steps to ensure we can scale safely and successfully. We are patient and focused on both the macro and micro measures needed to achieve our goals.