Welcome to our Start-Up Stories series where we delve into the journeys of successful food box entrepreneurs to learn what it took to get to where they are today. Whether you're a foodie or simply curious about the stories behind your favorite meals, this series is for you.
In this exclusive interview, we sit down with Amy Moreyra, the founder of Nutriste, a specialized meal delivery service designed to empower individuals on their eating disorder recovery journey. Amy shares her personal struggles and the inspiration behind creating Nutriste, addressing the need for a stress-free and nourishing meal solution during recovery.
Join us as we explore Amy Moreyra's remarkable entrepreneurial journey and the visionary future of Nutriste and how they're helping transform the lives of individuals on the path to recovery from eating disorders...
Can you start by telling us about Nutriste and what inspired you to create it?
Nutriste is the first food-as-medicine meal kit for people recovering from eating disorders. We offer ten meal plans created by a registered dietitian and a variety of menu options. Your personal dietitian selects a meal plan, and you order the meals. Everything is ready-made, delivered to your door, and ready to eat in minutes.
I created Nutriste to solve a problem I faced throughout my recovery. I've had an eating disorder for 12 years, and one of my biggest struggles was sticking to my meal plan. When you have an eating disorder so many "normal" things are triggering. For me, it was grocery shopping. There were times when I spent hours at grocery stores adding up calories on my phone - it was exhausting. With Nutriste, you still follow your meal plan, without all the stress that comes with preparing meals!
Eating disorders can be complex and challenging to address. How does Nutriste ensure that the meals provided are nutritionally balanced and supportive of individuals' recovery journeys? Are there any unique considerations or strategies employed in designing these meals?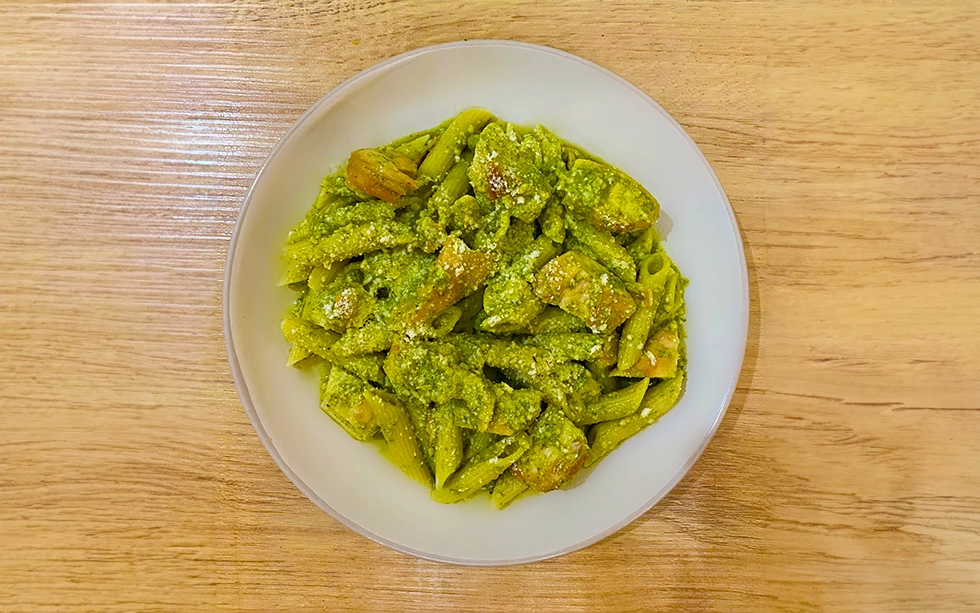 Normalizing eating patterns is best accomplished through planned and structured eating, and you need a dietitian to build this structure. However, as I mentioned, grocery shopping, prepping, and cooking are difficult. Other meal kits aren't a great option because their meals are one-size fits all. For some people in recovery, the portions are too big; for others, they're too small. A lot of meal kits also offer options geared towards dieting, and if you struggle with restricting, as I did - you're going to pick those options.
Nutriste offers ten meal plans to ensure we meet our customer's needs - regardless of size, gender, disorder, or recovery stage. Each meal contains a certain number of servings of carbohydrates, fats, and protein and falls within a specific caloric range. The meal plans include breakfast, lunch, and dinner and recommendations for how many snacks clients should have. Recovery is a journey with ups and downs, and your needs change throughout the process. This is why dietitians also have the option to change their client's meal plans at any time.
The pledge of Nutriste is to help individuals feel like themselves again. Can you elaborate on how your meal delivery service and support system contributes to the overall healing process for individuals with eating disorders?
Eating disorders take up time, space, and energy. I like to think of my eating disorder as a parasite. Parasites literally drain your body of nutrients; without proper nourishment, your mental and physical health deteriorate. You struggle with things like depression and anxiety. It affects your sleep, bone density, teeth, and so much more. Personally, I became more impatient and argumentative. It wasn't a personality trait; I was just starving!
Recovery is complicated, and you need a treatment team and support system. Typically people work with therapists, dietitians, doctors, and psychiatrists. A lot of times, parents are heavily involved in the process too. Nutriste is part of that treatment team and support system which is why you have to work with a registered dietitian to use the service.
We make it easy for you to follow your meal plan, which motivates you to stay in nutrition therapy. We also take the burden off of the parents. Preparing specific meals and portioning correctly can be just as overwhelming for families as it is for customers.
Here is a quote from a parent I interviewed while conducting user research:
"I did a medically supervised diet for my daughter — so much weighing and macronutrient knowledge needed. I seriously think I have some PTSD from that year. I could not go anywhere. She could not eat at parties or school. Whenever we traveled, I spent the weekend making and freezing meals. I would have I would have gladly paid more to not have to do that all myself"
There is a community aspect to Nutriste as well. I am my customer. I understand what they are going through because I am going through it too.
Can you share any success stories or testimonials from customers who have benefited from Nutriste's meal delivery service? How has it made a positive impact on their recovery or overall well-being?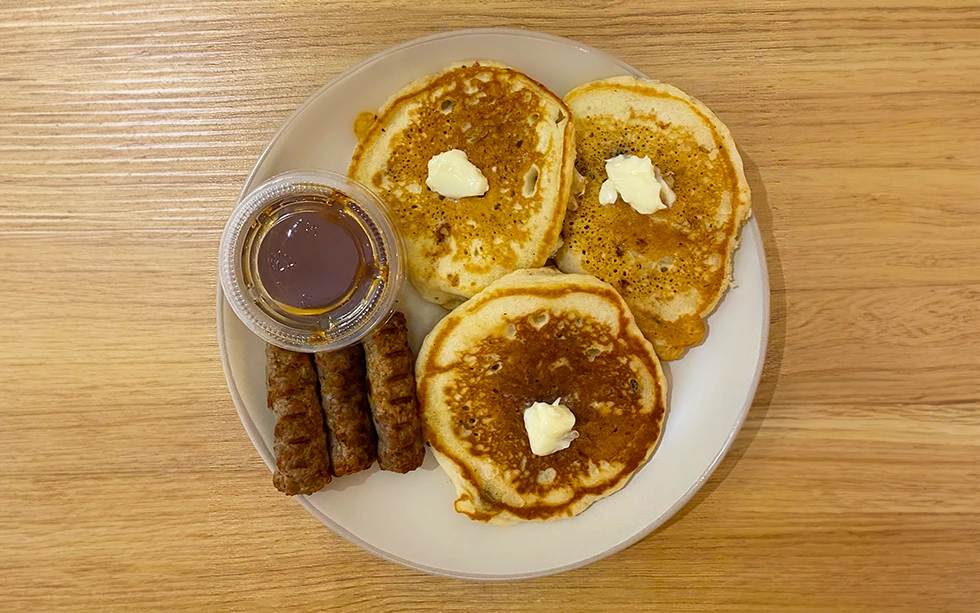 Since I deliver everything myself, I have met each customer in person. They are amazing people, and it is such an honor to help them recover. Here are two reviews!
"Nutriste has really helped me with portion control and staying on track. As someone who is super busy and has always struggled with cooking healthy meals for one, this service has made my life a million times easier! Not only are the meals super affordable, but the food is delicious and filling. I look forward to ordering every week and to eating every meal!" – five months with Nutriste

"Nutriste is a fantastic service and a key component in my eating disorder recovery. They work with my dietitian to make sure I get the right food choices and portion sizes that I need, and it's made my life so much easier to not always be worried about my next meal. And everything is delicious and homemade! I couldn't recommend it enough"– three months with Nutriste
As a small business owner, it can be challenging to balance the various aspects of running a company. Could you share some insights into how you managed the different responsibilities, such as product development, customer acquisition, and financial sustainability, during the early stages of Nutriste? What strategies or approaches worked well for you?
I'm still working to find that balance. I'm working full-time at my other job, and cooking and delivering everything on the weekends. Last summer, I cleaned an Airbnb to get some extra cash to pay for my website. Burnout is very real and directly impacts the success of your business. I didn't realize how much it affected me until I started venting to a friend and just burst into tears. I am so glad I did because she gave me a reality check. I stopped cleaning the Airbnb, found ways to reduce cooking times, and started managing my time strategically and efficiently.
When you are starting a business, you're thinking about the big picture, the long-term vision. The vision is great, but you also need to focus on the now. Set realistic milestones and KPIs and hold yourself accountable. You are not going to apply to five accelerators in one week. You take your time, research, apply to one, and submit a really solid application.
For customer acquisition, just start talking to people. Every customer I have is from a cold LinkedIn message or email. The same goes for product development, you may have a great idea, but you need proof of concept, which you can only get from talking to customers. However, people are busy, so don't forget to create an incentive. The incentive doesn't have to be crazy. I sent users 5$ if they completed a questionnaire.
Bootstrapping is hard, but the good thing about it is that it teaches you to be cost-effective. That being said, there is truth to the saying that "you have to spend money to make money" and I am getting to a point where I need to raise money to scale. This is new territory for me, so I do not have a ton of advice just yet. What I do know is that people invest in founders at the early stages of a company, and storytelling is a big part of the sell.
Starting a business can feel isolating at times, especially when faced with the perception that everyone else is experiencing rapid success. Did you find or cultivate a support system or network of like-minded individuals who could understand and empathize with the challenges you were facing? What role did this support system play in your entrepreneurial journey?
I had this picture in my head of what a founder looked like, and I didn't fit that picture. However, self-doubt is so unproductive. I constantly remind myself that none of that matters and I am capable regardless of education or background. Surround yourself with people who remind you of that as well. I am part of a program called the Techstars Founder Catalyst with 30 other women + nonbinary founders. Many of them are first-time founders, and it has been so reassuring to know that I am not crazy for thinking I can do this. I have learned how to create financial models, pitch decks, and so much more. It has been an incredible experience, and I highly recommend applying. There are also a lot of other groups that host free events as well. Meetup has a lot of interesting ones!
What does the future have in store for Nutriste? Can you share any upcoming developments?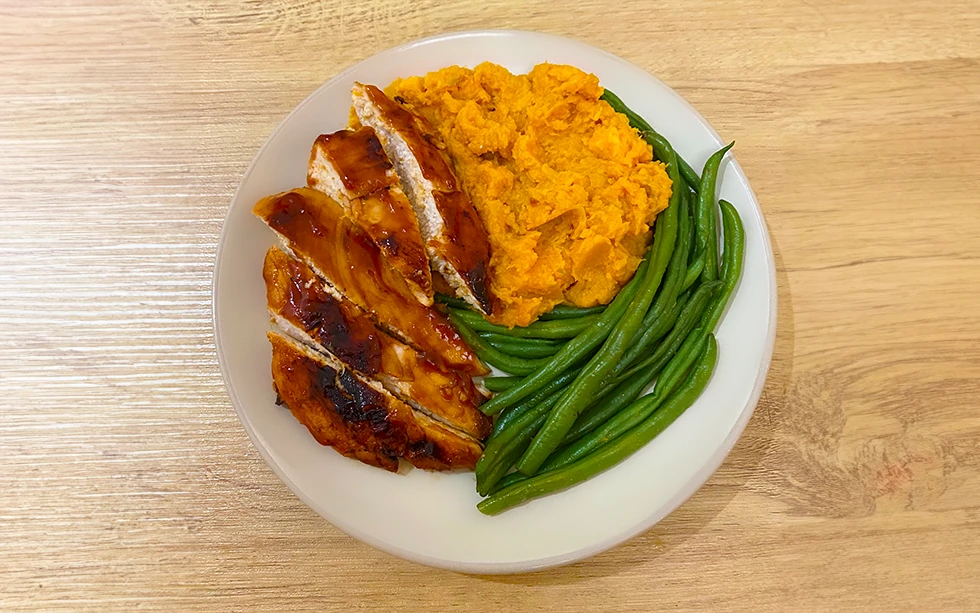 Our website just launched, and we finally have a brand book! I was taking orders through email and text and didn't have a cohesive brand or logo, so this is a huge milestone. I cannot wait until we get branded packaging, chefs, and couriers. I think it will happen by the end of the year, which will make the entire customer experience so much better. In terms of the future, I firmly believe Nutriste will be covered by insurance. Food as medicine is the future, and Nutriste is not just a meal kit company, it is healthcare.
You can follow Nutriste on TikTok to learn more.