Welcome to our "Startup Stories" series, where we sit down with the people behind food brands to learn about their journey to success. In each episode, we talk with the founders, CEOs, and other key players to learn about their journey to success and the challenges they faced along the way.
Whether you're a food lover, a budding entrepreneur, or just curious about the stories behind your favorite food boxes, our "Startup Stories" series has something for everyone. Each episode offers a unique and engaging look at the journey of a food brand, from its humble beginnings to its current success. Through these stories, we hope to inspire and inform those who are passionate about food and entrepreneurship, and provide an inside look at the challenges and triumphs of starting a food brand.
So join us as we delve into the stories of these innovative food brands and the people who brought them to life.
Today, we're excited to have Mike Mondello, the President & CEO of SeaBear Smokehouse, join us...
Can You Give Us A Brief Overview Of How Seabear Smokehouse Got Its Start?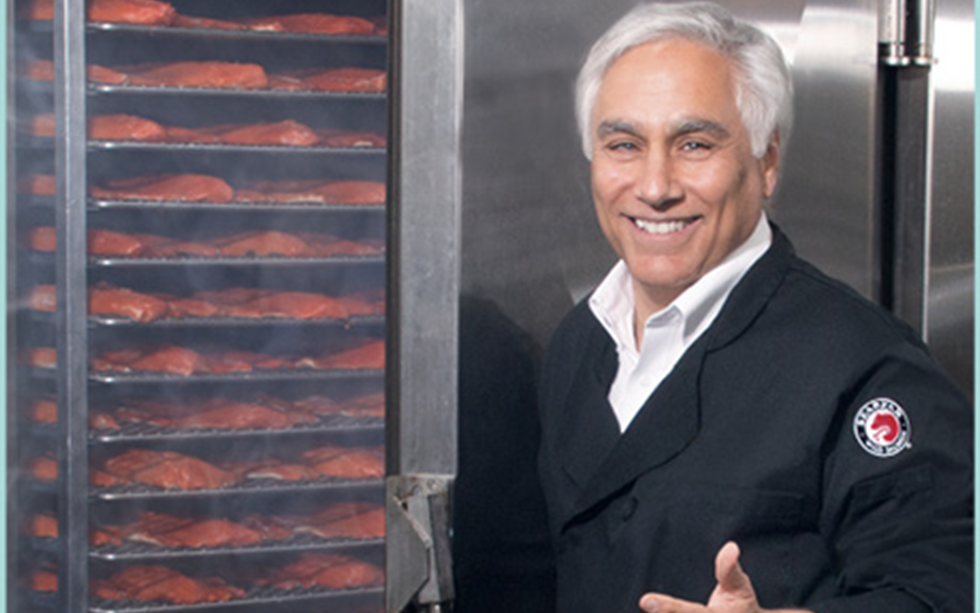 SeaBear began as Specialty Seafoods in 1957, when local Anacortes fisherman Tom Savidge decided to start smoking salmon using his family's traditional recipe. He built a smokehouse in his backyard (over his wife Marie's tomato plants!), and began selling to local taverns and restaurants. With that, our company was born.
What Is The Story Behind The Name "Seabear"?
Gordon Bowker – one of the original founders of Starbucks at Pike Place Market – joined as a minority owner back in the early 1990s. He expressed a strong point of view that the name "Specialty Seafoods" was too generic and descriptive, and that we needed a richer brand name.
The same firm that did the Starbucks logo was engaged to help us, and they came up with SeaBear, which is based on Native American legend. It is meant to anchor us more solidly in the Pacific Northwest, and we love it!
With Buying Fish Online Becoming More And More Popular, What Makes Seabear Stand Out Amongst The Competition?
Two important things. First, many of the companies selling fish online are basically just marketing companies — they are not actual operations, they just source what they sell from others. We are an authentic smokehouse, with a 65 year heritage of making our own products right here in our home of Anacortes, in the heart of the Pacific Northwest.
Second, most online fish companies all talk about the same thing – "offering great fish." We offer great fish, too, but we are all about is creating unforgettable seafood EXPERIENCES. It is those experiences we help create for our customers that makes us different.
Can You Tell Us About The "Gold Seal Pouch" And Its Significance To Seabear?
Our founder Tom Savidge, who was selling his smoked salmon to local taverns, was asked if he could increase the shelf life of it. Normally one would smoke it longer, or take some other approach to help preserve it. But Tom was apparently a very inventive guy, so he played around with the idea of taking canning technology and applying it to a flexible material. This allowed for the long shelf life of a can, while being able to maintain the shape and integrity of the salmon fillet.
He was awarded a patent for it, which the company enjoyed for years. Today, while we sell a lot of products, our smoked salmon in the SeaBear's signature Gold Seal pouch remains a core part of who we are.
Does Seabear Take Steps To Ensure Its Fishing Practices Are Sustainable?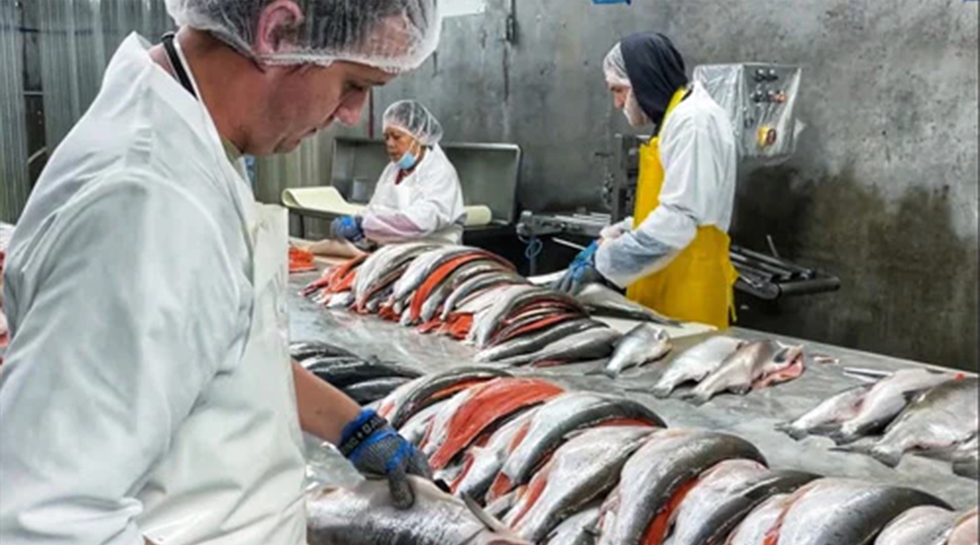 Very much so. We source from our seafood from highly responsible sources throughout the Pacific Northwest. Much of the salmon we source carries the Marine Stewardship Council (MSC) certification. You can read about our overall approach to responsible sourcing here.
What Steps Does Seabear Take To Ensure The Quality Of Its Products?
Quality food starts with great raw materials, so we start there. We source super-premium seafood from partnerships we have developed over the years.
After that, we have a Certified Taster team who tastes and scores the items we produce, so we have real-time assurance we are meeting our standards.
Finally – and most importantly – we survey our customers, receiving thousands of responses each year, and ask them to rate us (which they thankfully do at very, very high levels!). So outstanding quality is not just something we aspire to – it is something we measure, deeply, at multiple points.
What Can You Say To Those Who May Be Hesitant To Order Fish Online For The First Time?
Give it a try – it is 100% risk free!
I can't tell you how many times I've gotten comments from customers who have said things like:
"If I know salmon tasted that good I'd have been eating it my whole life!"
We back everything we do with our Fisherman's Oath, a 100% unconditional guarantee that you will be thrilled. We can only offer such a guarantee because we know people will love our products.
What Is Your Personal Favorite Product That Seabear Sells?
When I'm grilling, wild King salmon dinner fillets.  When I am setting out appetizers at a party, my personal favorite is our Beergarden Smoked Salmon. For a special meal with family, one of our crab offerings – Alaskan King Crab Legs & Claws, or our very cool Pacific Northwest Crab Roll Kit.
Where Can People Buy Seabear Products?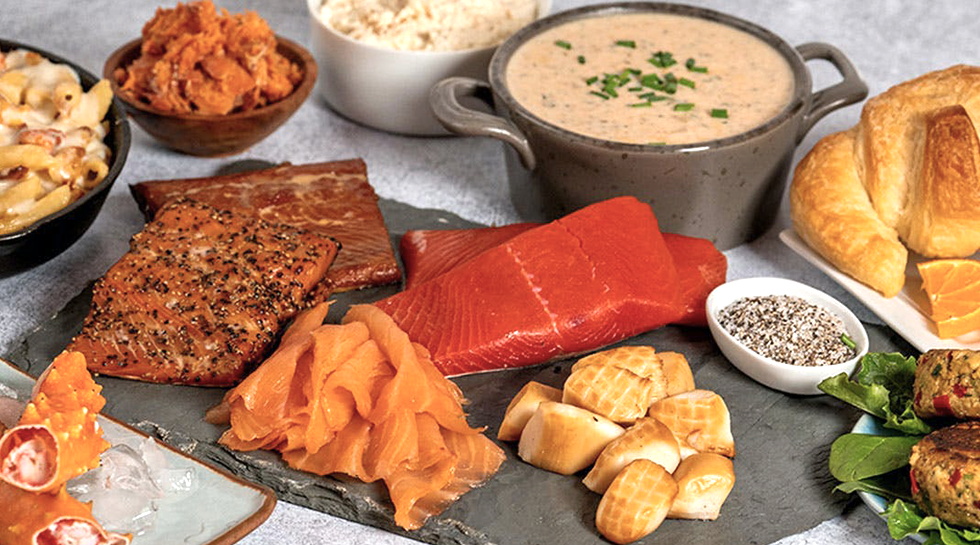 We sell some of our line to retailers, primarily throughout the Pacific Northwest. Also, we have a store at our smokehouse in Anacortes, Washington. But the simplest, most direct way to shop with us for our full line, and have it delivered anywhere in the U.S. is at SeaBear.com.
What's Next For Seabear?
We are working on a lot of fun new idea to bring seafood experiences to life for our customers. Some of these will come to life over the summer as part of our annual series of Fresh & Wild events, and others as part of limited time / limited quantity events we do throughout the year, like Crabfest and Scallopalooza! Stay tuned, and sign up on our newsletter at SeaBear.com to always be the first to hear.