Welcome to our Start-Up Stories series, where we explore the entrepreneurial journeys of successful food box entrepreneurs. Today, we have the pleasure of interviewing Elizabeth Connolly, co-founder of Trifecta Nutrition, a pre-made meal delivery service that offers much more than just nutritionally balanced meals.
In this interview, Elizabeth shares the story behind Trifecta Nutrition, starting with the inspiration to provide a convenient and healthy food option for people struggling to maintain a balanced diet. She also delves into Trifecta Nutrition's mission of promoting health in mind, body, and social and their commitment to removing the possibility of diet failure.
So, sit back, relax, and enjoy this inspiring interview with Elizabeth Connolly, as she shares her journey and vision for the future of healthy meal delivery services...
Can You Share Your Journey Of Starting Trifecta Nutrition And How You Came Up With The Initial Idea?
Seeing friends and family struggle to eat healthy as much as I did, I wanted to provide a failsafe method to eating healthy food. Along with my brother and co-founder Greg, we believe nutrition is the first step to overhauling all aspects of our lives and becoming the best versions of ourselves.
Most people understand how to eat healthy but are surrounded by an ecosystem (McDonalds, vending machines, Coca-Cola) that make it nearly impossible. Convenience always takes the cake over healthy options. So what if we could make the healthy option also the most convenient option?
Greg and I launched Trifecta as a Paleo meal delivery service and quickly added on options like Clean, Keto, Whole30, Vegan, and Vegetarian. To complete the weight loss equation, we also incorporated a step by step program through the Trifecta App to help clients hit their fat loss or muscle gain goals.
How Did You Go From Idea To Your First Customer?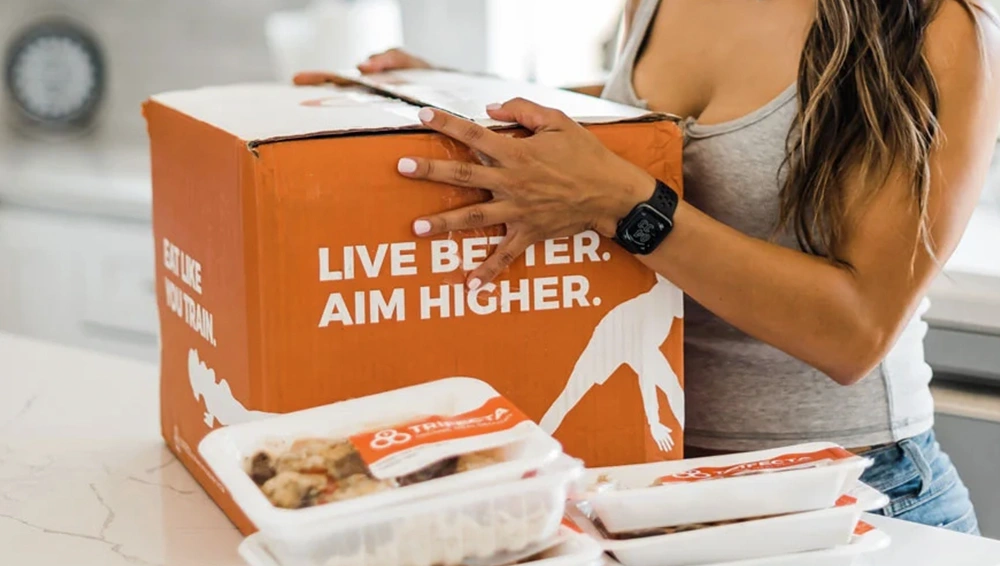 We launched our kitchen and website within a few months of us deciding to start Trifecta! We kept it simple with only a few meal plans and centered marketing around Paleo which was the hot thing in 2015 .
Our partner The Paleo Diet, our meal prep articles, and our Instagram helped us get off the ground. From there, once someone subscribed, they received white glove service from me, helping them nail down their nutrition and getting them to their fitness goals.
Can You Share The Biggest Challenges You Faced While Growing Trifecta And How You Overcame Them?
Keeping up with the demand!
We don't have any competitors who offer macro-balanced meals alongside an app that walks you through weight loss step by step. As a result, we have seen extremely fast growth and are always working to stay one step ahead of the customers' needs. We stay dialed in to their needs by offering 7 days a week support, nutrition consult calls to help them hit their goals, onboarding calls to ensure they understand how everything works, a Facebook group to connect the community and occasional surveys to get their feedback.
Our customers' feedback is the reason we launched each meal plan, meal prep options, a more step by step guide within the app, and they're the reason we're going to be launching the ability for customers to choose their meals soon. Our customers know what they want and we strive to give them exactly that!
What Steps Do You Take To Ensure That The Trifecta's Meals Maintain A Balance Between Nutrition And Great Taste?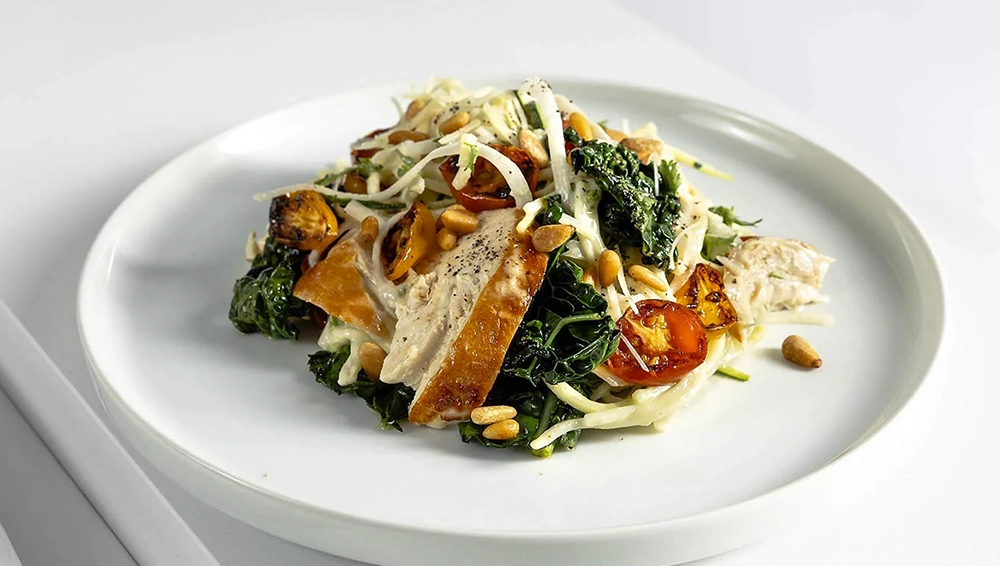 Our team that creates the meals includes extremely knowledgeable registered dieticians and highly-skilled performance chef's who work together to create meals that hit macro and calorie goals so you can hit your weight loss goals.
The next step is spicing up those meals to create delicious meals that you want to stick to. Have you ever heard that you should enjoy the journey, not just the destination? We absolutely stand behind that with our meals.
You State On Your Site That Trifecta Has A Philosophy Of Promoting Health In Mind, Body, And Social. Can You Share More About This Philosophy And What It Means For Your Customers?
We began Trifecta because we believe there are three fundamental areas of health—mind, body, and social. These areas are interdependent, meaning you cannot thrive in one area without thriving in the others.
Physical health is the combination of nutrition and training and mental fortitude. Achieving a healthy body can transform all areas of your life. Mental health is important for visualizing and actualizing your goals as well as developing the emotional intelligence to improve your social relationships. Our lives are defined by our relationships with other humans. A healthy social life requires a healthy physical and mental state.
They are all interconnect and the sooner you can master each, the sooner you can transform your life.
I Saw On Your Website That One Of Trifecta's Key Missions Is To Remove The Possibility For Diet Failure. Can You Share More About The Steps You Have Taken To Ensure That Customers Are Successful In Their Diet With Trifecta?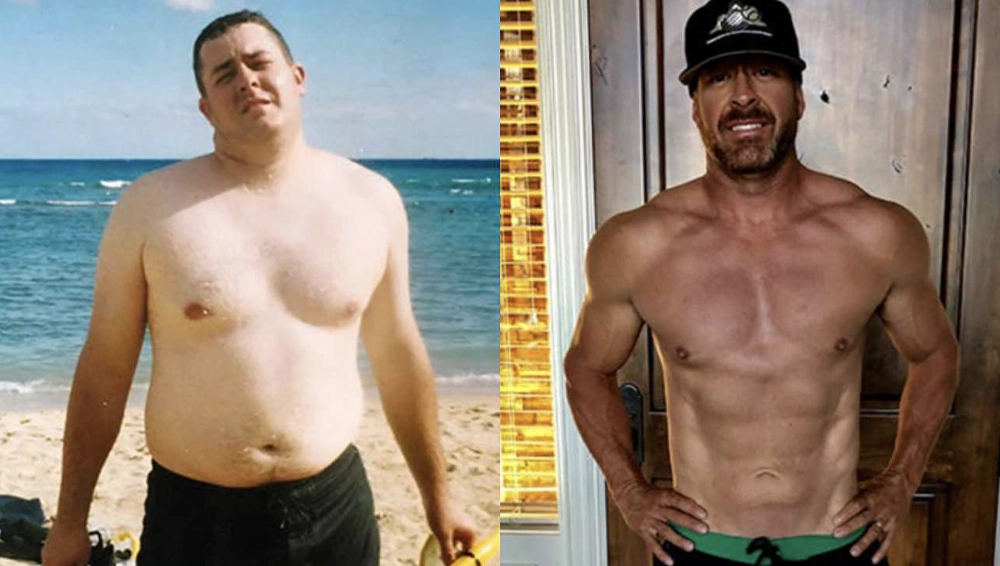 There are a million reasons that people fail on their diet but it can really be boiled down into two categories. Either they are overcomplicating it or they don't have enough time to follow a plan.
Most of us over complicate the process of fat loss or even the process of just maintaining our weight. Trifecta cuts through all of the BS out there and helps customers understand that it is a simple matter of calories in and calories out. Only very advanced athletes need to worry about meal timing, supplements and deciding this diet vs that diet. It all comes back to eating in a calorie deficit to lose fat or eating in a calorie surplus to gain muscle.
What about the amount of time it takes to follow a fat loss or muscle gain plan? Yes, if you dive into meal prepping for yourself without any help from a healthy meal delivery service or a spouse willing to cook all your meals, you're going to spend hours every week just setting yourself up for success. Preparation is key to staying consistent with your diet so we suggest at least supplementing your total daily calorie needs with a meal a day from Trifecta.
One Of The Main Things I've Noticed That Differentiates Trifecta From Nearly Every Other Meal Delivery Service Out There Is Your App. Can You Share More About It For Those Reading Who May Not Know The Details As Well As What Went Into Building And Growing It?
We acquired the top CrossFit app in 2017 and added on nutrition and tracking. From there, we realized what people really needed was a step-by-step program that helps them lose stubborn body fat. We incorporate easily digestible daily education on the science behind fat loss and habit-building.
You can monitor your progress week to week to reach your target at the pace you choose. We know that people have tried and failed over and over so we came up with a system that will finally help them lose weight and gain confidence.
I Noticed Your Meal Packaging Has Shifted From Being Mostly Plastic To Using Much More Sustainable Materials. Can You Share More About Trifecta's Efforts Towards Sustainability And Any Plans You Have To Continue To Reduce Its Carbon Footprint?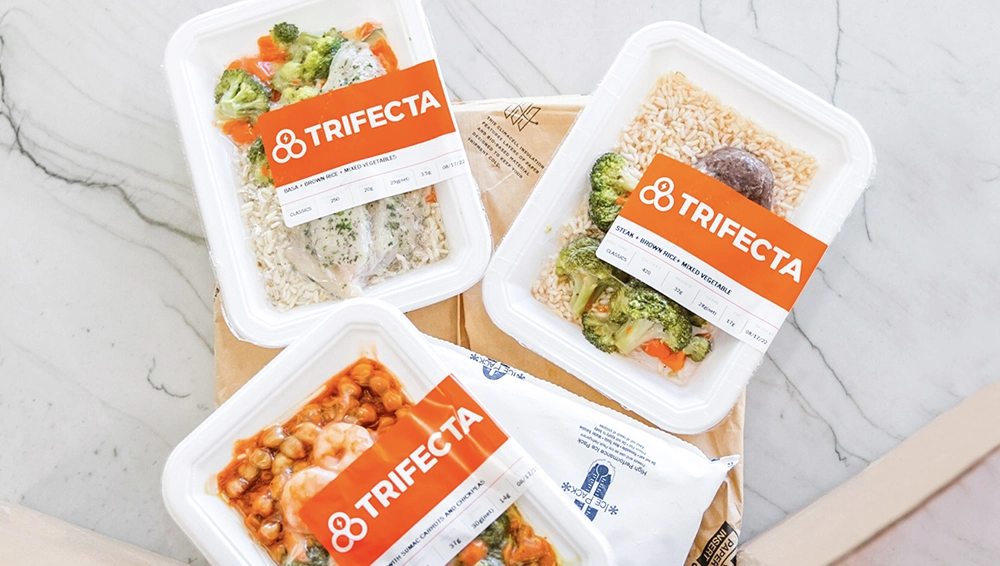 The majority of our packaging is recyclable and our goal is to get to 100% biodegradability by the end of 2023. We have worked extremely hard to provide green packaging and we even cut out several steps from the food supply chain.
A grocery store purchases from distributors who purchase the food from suppliers who purchase from farmers; then you have to drive to the store to buy those groceries. Trifecta purchases directly from farmers, cooks the food in our kitchens which then ships directly to you.
What Is A Meal Trifecta Offers That Your Customers Love?
Bunless Turkey Pesto Sliders! Who says that sliders can't be healthy? All of Trifecta's plans focus on high-protein to optimize your fat loss.
Do You Have A Personal Favorite Meal?
Greg: Chicken Bacon Primavera
Liz: Plant-Based Butter Chicken
What's Next For Trifecta? What Can Current And Future Customers Look Forward To In The Coming Months And Years?
Very soon you'll be able to choose which meals you receive in your deliveries! This is one of the most requested things from our customers and we're thrilled to get it launched. If you want to eat chicken and broccoli every day (perhaps you're a robot), you can! Or more likely, you can choose your favorite meals and skip any meals you're not crazy about (hey maybe you hate mushrooms and never want to eat a meal with mushrooms).
It doesn't get easier to stick to your diet than eating your favorite meals that are macro-balanced and shipped directly to your door.