Welcome to our Start-Up Stories series where we interview the founders and key players behind food companies to learn about their path to success.
Whether you're interested in food, entrepreneurship, or just want to know more about the brands behind your favorite meals, this series has something for you.
Each episode provides a unique perspective on the journey of a food brand, from its early days to its current success. We aim to inspire and inform those interested in the food industry and entrepreneurship through these insightful stories, and offer a behind-the-scenes look at the challenges and triumphs of starting a food delivery company.
Today we're sitting down with Justin West, the Founder & Managing Partner of What A Crock Meals to find out how this unique meal delivery service came to be...
Can You Give Us A Brief Background On How What A Crock Meals Got Started?
Back in 2013, I used to work late nights and my wife, Brieanna, was pregnant with our first child. She didn't have the energy to stay up late making dinner, so we started to prep our dinners for the week on Sundays, freeze them, and toss them into the crock pot throughout the week.
After our son was born, our family and friends started to catch on to what we were doing and asked us to make some extra meals for them. Within a few months, we had to start buying food in bulk and purchase extra deep freezers to store the meals we were making for others.
It was around this time that I became convinced that this was a business, and everything started from there!
How Did You Go From Your Initial Idea To First Sale?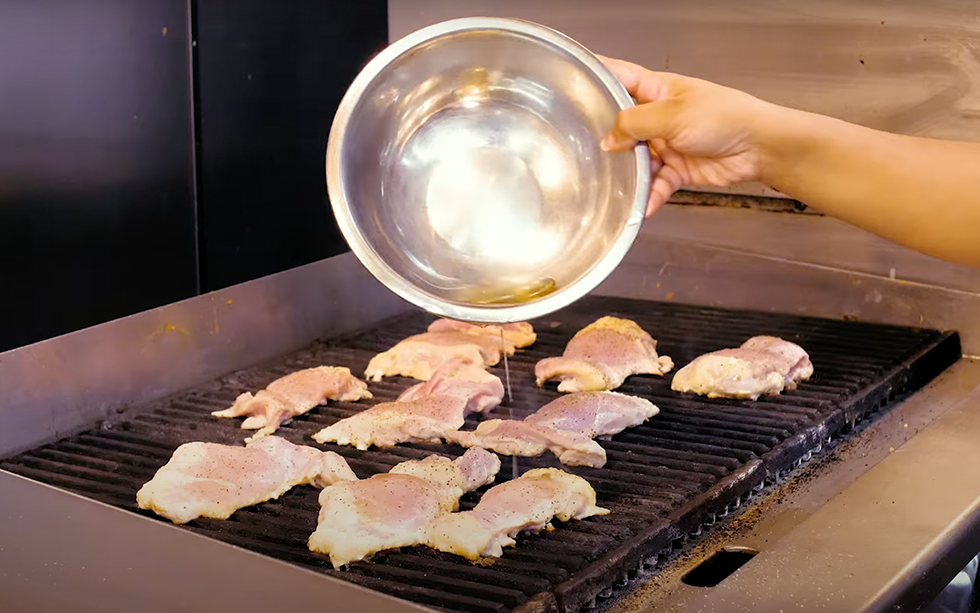 After we had been prepping meals for our family and friends for a while, we decided that we would start small and began renting a local kitchen to prepare our meals.
We were running a pretty barebones operation and only advertising on social media. This is how we sold our first meals.
How Did You Go From One Sale To Where You Are Now?
A few months into renting the local kitchen, we realized that our idea might have some legs. We knew that to truly give this idea a shot, we'd need to find a building with both a retail space and a kitchen. After a ton of stress and using all of our savings, we purchased our first building in March 2014.
After a few years, we expanded to a few other locations in Delaware County, PA and then began selling our meals online and shipping them across the country. This enabled us to purchase our current kitchen and warehouse, and we continue to ship meals nationwide.
Did You Face Any Struggles When You Initially Started The Business?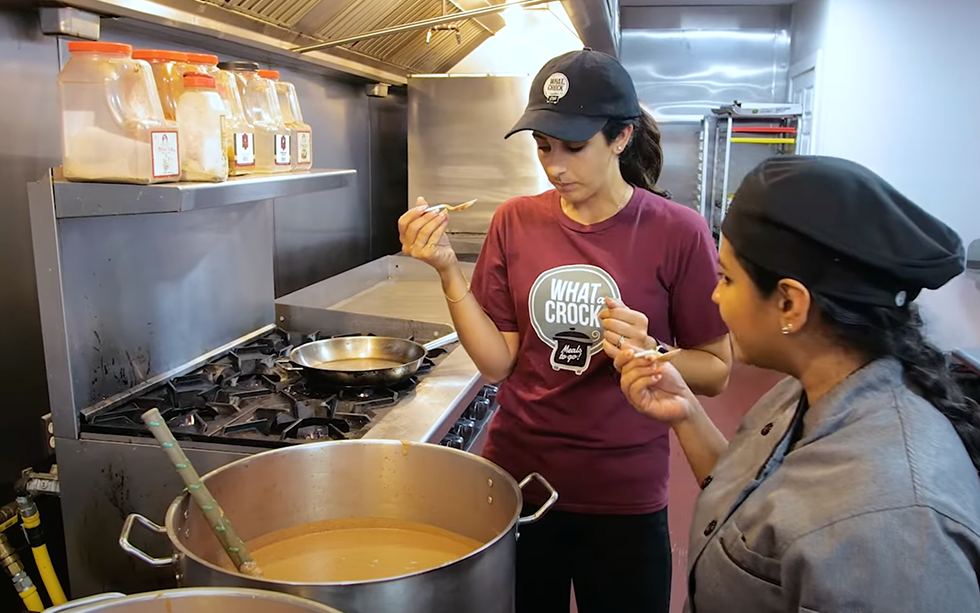 It's very difficult and frightening to take a massive leap of faith and use a few loans, all of our life savings, and a bit of help from family and friends to raise enough money to purchase our first building.
The build-out process was a huge challenge. We had months of delays due to building permits, issues with contractors, and supplies not showing up. We also ran into major financial issues, as almost everything cost thousands of dollars more than anticipated.
There were countless times we thought there was no way we were going to make it to our grand opening, but somehow we did it.
When we opened our doors in September 2014, we barely had enough money left to purchase the ingredients for our first batch of meals.
Who Is What A Crock Meant For?
What a Crock is meant for anyone who doesn't have the time to cook a full, homemade dinner every single day.
We have folks from all walks of life ordering our meals because it saves them a ton of time and energy in the kitchen, from new parents to college students to people recovering from surgery, and everyone in between. Whenever someone could use some time out of the kitchen, we're there for them.
Since The Meals Are Frozen, How Do You Ensure A Safe Delivery For Customers?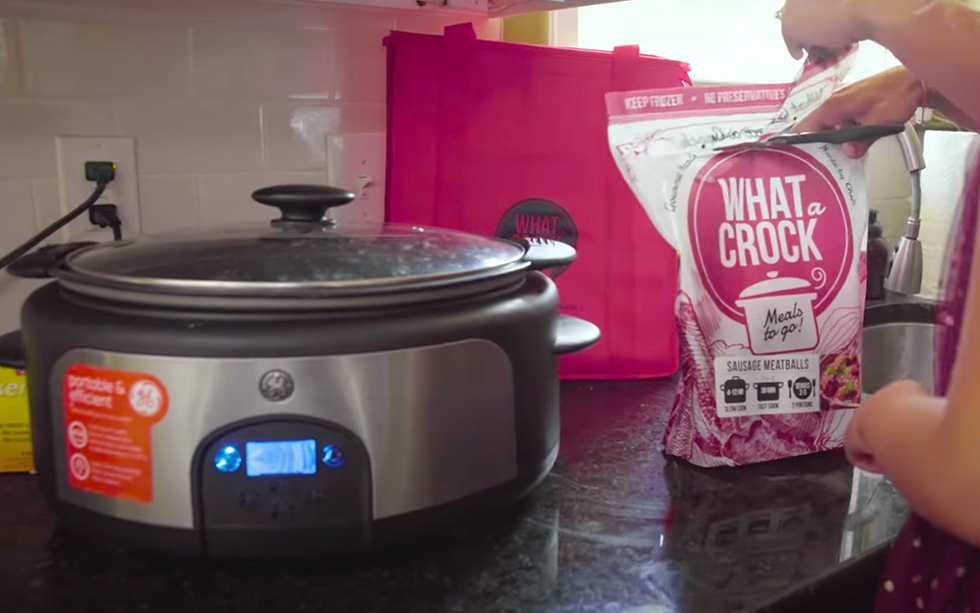 We package all of our shipments with dry ice and tons of insulation to ensure that meals don't thaw while they're in transit. Many customers will also receive their orders in styrofoam coolers.
How Do You Come Up With Your Recipes?
Many of our meals are based off of old Italian recipes passed down from my wife's grandmother.
All of our other recipes come through tons of testing and trial and error from our kitchen team! We take ideas from our kitchen team and our customers and try to "slow cook-ify" them so that they always come out great in the crockpot.
Which Are Your Personal Favorites?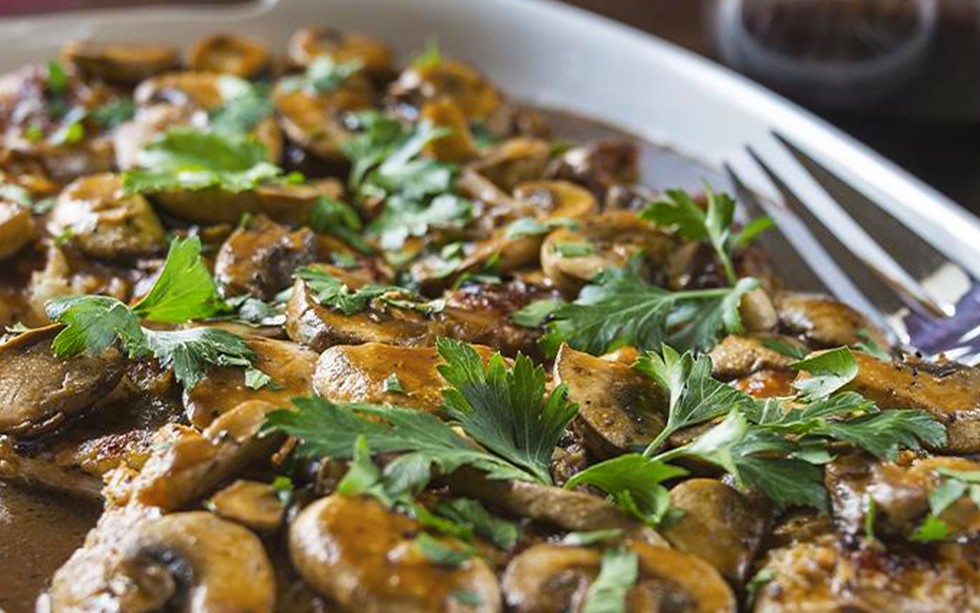 Anything that comes in my wife's classic Italian red sauce (we call it Grandma's Gravy since it was her grandmother's recipe) is a personal favorite.
I'm also a big fan of our Beef Burgundy and Chicken Marsala, we've been making those dishes from the very beginning.
What Is The Most Rewarding Part Of Running What A Crock?
It's very rewarding to know that we're providing thousands of people with delicious, easy to make, home cooked meals every year.
It still boggles my mind to think about how many people we've been fortunate enough to serve, if you told me this when we first started out I would not have believed it!
Outside of that, my favorite part of running this business is getting to come in every day and work with our amazing team. These are people who have put their faith in us and our idea and their help day in and day out means the world to us.
Where Do You Sell What A Crock Meals?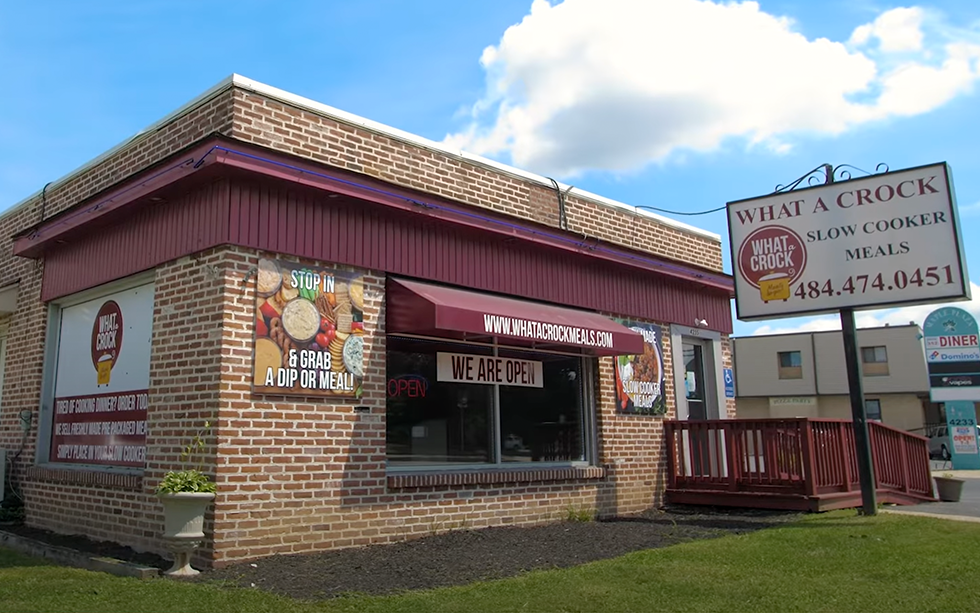 We ship our meals to every state in the US (with the exception of Alaska and Hawaii). Folks who live in the Delaware County, PA area can come in to one of our three retail locations and pick meals up as well.
What's Next For What A Crock Meals?
We are continuing to grow and establish our presence in the ready-made meal business. We will continue to add fresh, exciting meals to our menu and provide great service to our customers.
You can connect with What A Crock Meals on their Facebook, Instagram, and Pinterest social media channels to see what meals they're cooking up next.