Nothing is more indulgent than steamed lobster tail or a fresh tuna steak hot off the grill. To me, great seafood is worth its weight in gold but it's not always easy to access. Unless you're lucky enough to live in a coastal city or have access to a reliable seafood market, you may find yourself limited to frozen shrimp and "questionable" frozen fish fillets.
The good news for seafood fans all over the country is that consistent access to fresh seafood is no longer a dream. In fact, today it can be delivered right to your door!
As meal kits and food delivery has skyrocketed in popularity over the past few years, the options for what you can actually order online have expanded greatly. Now you can find everything from fully cooked meals to freshly butchered meat and even organic produce in a convenient monthly delivery. The same is now true for seafood! If you want to expand your culinary horizons and put fish back on the menu, consider one of our favorite seafood delivery options below...
What It Is: The Wild Alaskan Company offers a monthly seafood membership that sends sustainably sourced seafood right to your door. Founded by Arron Kallenberg, son of a commercial fisherman and the grandson of a commercial fisherman, this company seeks to rekindle the relationship between people and real food that has been broken by the global industrial food system. Part of the "real food movement", Wild Alaskan Company allows you to feed your family with confidence, knowing the seafood you're eating is always wild and sustainably caught.
The Details: Choose from salmon-only, whitefish, or a combination plan and you can start enjoying regular monthly deliveries. The fish is frozen at the peak of freshness and delivered in an eco-friendly, insulated cooler over dry ice to keep it frozen. Portions are individually wrapped for quick and easy cooking. Choose from a monthly delivery of 12 or 24 portions. The monthly price for 12 portions is $131.88 ($10.99 per 6-ounce portion) with $9.95 shipping. A 24-pack costs $239.76 and shipping is free.
Why It Made Our List:
All of their fish is wild caught and sustainably harvested.
Even as someone who doesn't particularly love fish, their fish tastes amazing. I recommend trying their salmon.
Their packaging is the most eco-friendly we've seen (insulation is made of cornstarch and can be dissolved in water).
The shipping is incredibly quick. It took around 24 hours from the time we ordered on their site to when we received our box.
Read our full Wild Alaskan Company review here.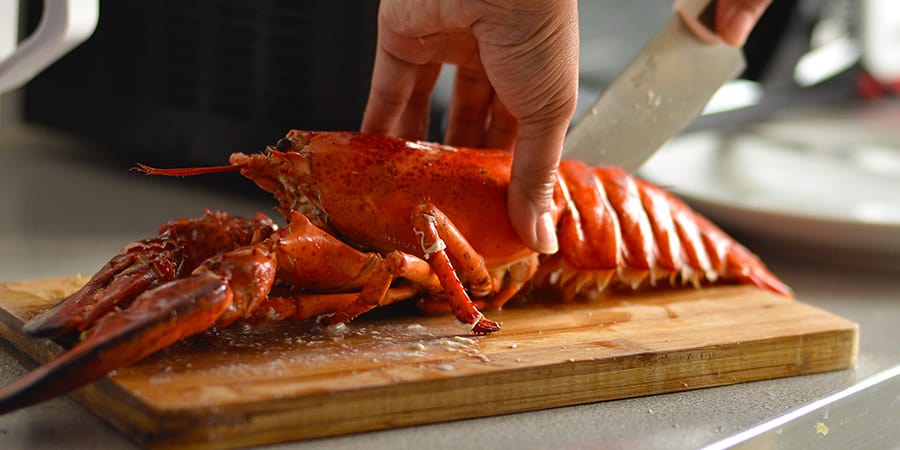 What It Is: Whether you're celebrating a special occasion or just enjoying a dinner in, Lobster Anywhere delivers incredibly high-quality Maine lobster right to your door. Locally caught by independent lobstermen from a sustainable fishery, they allow you to choose from a variety of different lobster meats (including "meal kits" like lobster rolls).
The Details: At Lobster Anywhere, you simply shop for live lobster, adding your choices to your "trap". Yes, they send live lobsters, so be prepared when you open your box! Lobster is priced by the pound ranging from 1 ¼ pounds for $24.95 up to giant 5-to-6-pound lobsters for $129. Frozen lobster tails are sold by the piece or in packages. You can also purchase lobster meat, surf and turf dinners, and "kits". They send next-day delivery when you order before 12pm EST or schedule a future delivery at your convenience.
Why It Made Our List:
They buy their lobsters directly off the fishing boats of local Maine fishermen. This means you're getting the lobsters as quickly as possible from the time they were caught.
They don't skimp on the lobster meat. For example, if you go with one of their lobster roll packages, you're likely to see giant chunks of juicy lobster claw packed inside.
They have the most lobster variety. Their pre-packaged dinner "kits" allow you to have a full lobster dinner for up to 4 people.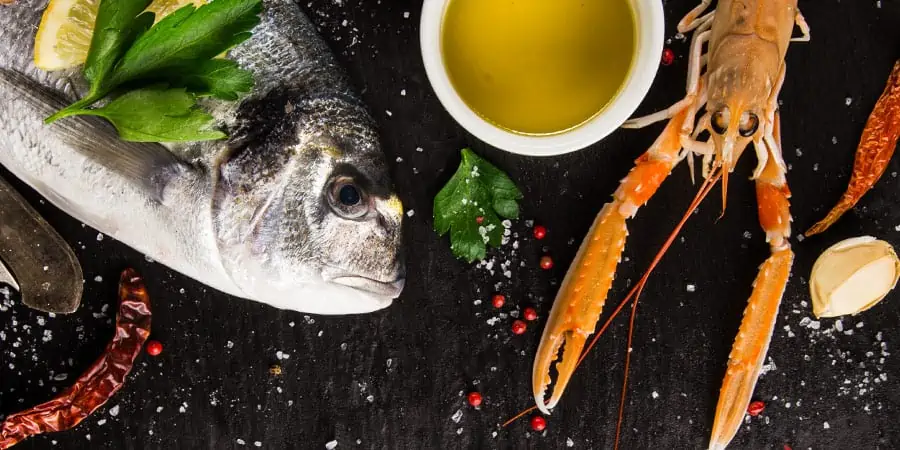 What It Is: If you're searching for variety, Fulton Fish Market offers the largest assortment of seafood in the world available online and delivered right to your door. You'll be able to choose from fresh, wild-caught fish shipped within one day of being caught. Choose from bestsellers like tuna, salmon, halibut, lobster, scallops, and shrimp or choose selections from the weekly catch which may include specials like clams and black sea bass. Every portion is delivered fresh (never frozen) and sustainably sourced from American fisheries.
The Details: Fulton Fish Market is the perfect choice if you know what you're looking for (if not, the amount to choose from may be overwhelming). They offer fresh fish, shellfish, and other seafood by the pound in one-off deliveries or receive recurring deliveries of your favorite seafood right to your door. Choose from a fish-only box, the shellfish combo box, the premium seafood combo box, or a monthly seafood surprise.
Why It Made Our List:
They have an incredible amount of different seafood available, some I've never even heard the names of before. This include seafood like sea urchin and octopus.
They offer the widest variety of seafood bundles, which makes stocking up on favorites easy.
Their service is used by chefs at top restaurants all over the United States.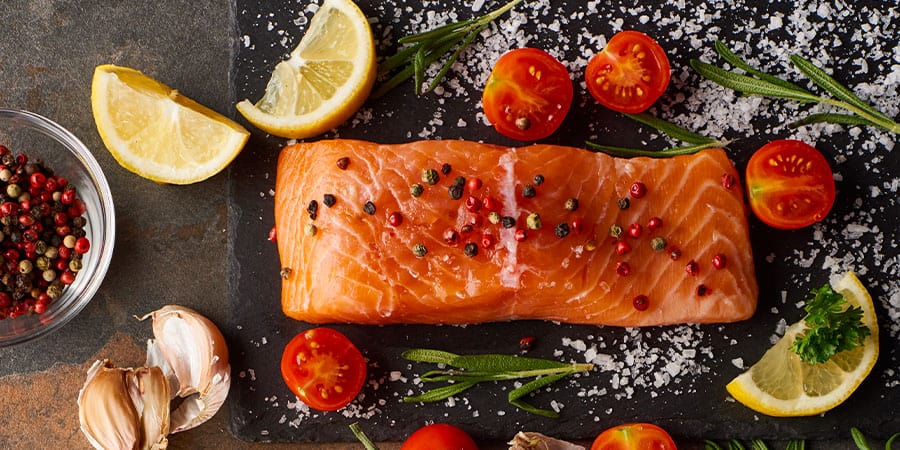 What It Is: Sitka Salmon Shares is an integrated boat-to-doorstep seafood company that encourages its customers to join a community of independent, family fishermen. Committed to integrity, community, and sustainability, this company guarantees the traceability of their seafood as well as their quality. Every catch is flash-frozen immediately after being caught to ensure the freshness is locked in. When you purchase from Sitka Salmon Shares, you're also supporting a community-oriented company where fishermen retain 10% to 30% more of the value of their harvest than selling wholesale.
The Details: Their service is a bit different than the others on this list. It works much like a farmers coop, but for fishermen. To enroll in Sitka Salmon Shares' delivery program, you'll purchase a "share" of the harvest in 3-to-9-month intervals. Choose from several options including a 6-month seasonal harvest subscription starting at $119/month where you'll enjoy everything from wild salmon to halibut and black cod. Upgrade to the Premium Sitka Seafood Share for $10/month more to enjoy the most prized species including sashimi-grade albacore and more. You also have the option to purchase a shorter duration subscription or a salmon-only package.
Why It Made Our List:
They donate 1% of their revenue back to wild fish conservation through organizations such as the Wild Salmon Conservation.
It works as a coop to support small, family fisheries, allowing them to make more from their hard work.
Out of all the services on this list, they're one of the most committed to quality. Here's a detailed video on how they measure the quality of their fish — it's really informative!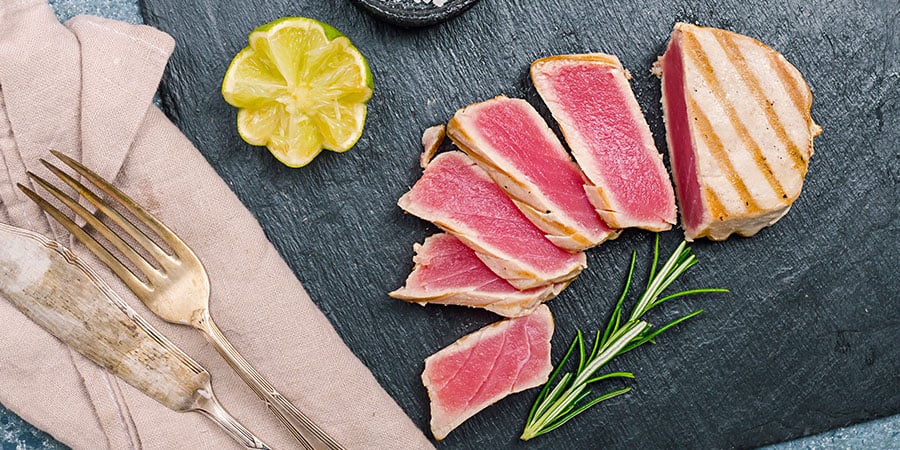 What It Is: Favorites like salmon and cod are a staple in any seafood diet, but Sea to Table founder Sean Dimin seeks to introduce families to a diverse array of fish including redfish, Dover sole, and Atlantic skate. Unlike many of the other seafood delivery services on this list which only get their fish from Alaska, Sea to Table has fisheries across the nation. All of their seafood is responsibly caught by American fisherman, frozen at the peak of freshness, and delivered in 1 to 3 days. Sea to Table works to make the whole experience enjoyable, providing information about each of their selections. You'll be able to learn what makes each fish unique, how to cook it, and where it comes from.
The Details: Sea to Table gives you the option to make a one-time purchase or to start a monthly subscription. Build a custom order selecting from choices like Alaska sockeye salmon, west coast Dover sole, and Atlantic winter skate or enjoy six full-size servings in the Starter Pack. The Fish Lover's Box includes 12 full-sized servings for under $90 or a combo box of Alaskan salmon for up to $115. Seafood combination boxes are also available and range in price from $98.50 to $118.
Why It Made Our List:
One of the few seafood boxes that will tell you detailed information about the seafood, including exactly where the fish came from and how it was caught.
Since they send diverse fish types/cuts that many people may not have tried before, they also include tips on how to cook them.
Most Straightforward – Ocean Box
What It Is: If you're looking for a company that offers a straightforward dock-to-door process, Ocean Box has it. Every catch goes straight from the dock to your home in just three days. Their selections come from a network of trusted suppliers, including both wild-caught and farmed fish. Ocean Box is committed to sustainability and uses biodegradable, recyclable packaging to keep your order fresh until it arrives at your door. This company makes seafood delivery simple by offering three box sizes with customizable deliveries on a weekly, biweekly, or monthly basis.
The Details: Perfect for singles as well as couples and families, Ocean Box offers three sizes for subscription boxes: small, medium, and large. Each box contains individually wrapped 5-ounce portions. The Small box contains 4 servings of up to 2 types of seafood for $42 while the Medium box contains 8 portions of up to 4 types for $79. The Large box is the best value, giving you 12 portions of up to 6 types of seafood for $115. Shipping is always free on every order.
Why It Made Our List:
They offer the quickest time between the live fish being caught to being delivered to your door — only 3 days.
Their wild-caught fish are from fisherman that catch using the pole and line method, not the bottom trawl (net) method, which can catch unnecessary animals and result in the destruction of an ecosystem.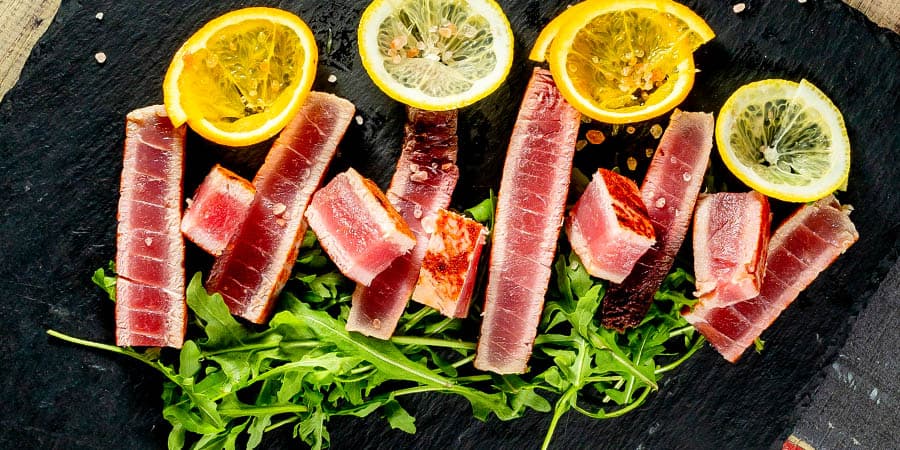 What It Is: Enjoying fresh seafood is a reward of its own, but Vital Choice takes things a step further with the Vital Rewards Loyalty Program. Earn points for every $1 you spend and redeem them for coupons to put toward a future order. Vital Choice was founded 2001 and has grown into one of the most trusted sources of premium wild seafood around the globe. Committed to sustainability, Vital Choice only works with well-managed fisheries that meet their rigorous standards for quality and they offer wild-caught seafood like fish and shellfish as well as a selection of grass-fed and pasture-raised proteins. They also donate a portion of their profits to planet-protecting programs.
The Details: If you're looking for something specific, Vital Choice gives you the option to place a single order of individual portions of your favorite fish. For regular deliveries, subscribe to Vital Box and choose from three options: Wild Salmon Box, Wild Fish Box, or Wild Seafood Box. The Wild Salmon Box includes 14+ portions for $129 and includes a variety of salmon specialties like fillets, salmon burgers, and smoked salmon. The Wild Fish Box includes 15+ portions for $169 and contains a bounty of salmon and other wild fish. For $199/month, you can choose the Wild Seafood Box to receive 17+ portions of salmon, fish, and shellfish as well as salmon burgers, dogs, and sausages.
Why It Made Our List:
They're one of the only seafood delivery services that has a rewards program where you can earn cash back coupons.
Like Fulton Fish Market, Vital Choice has a huge selection to choose from.
They have one of the best satisfaction guarantees, which they call the "Vital Choice Guarantee" by allowing you to get a refund if you're not 100% satisfied.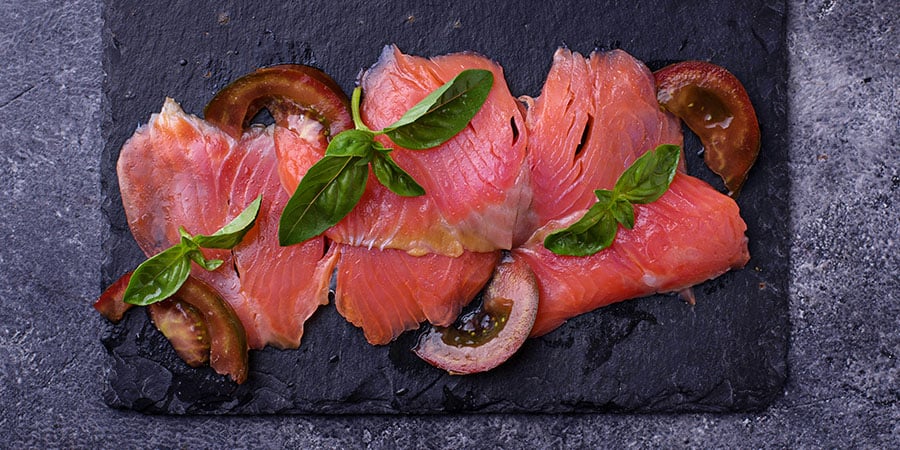 What It Is: Bring the tradition of Alaska's commercial fishing families into your home, enjoying premium portions of wild Alaskan seafood with Alaska Home Pack. In each home pack, you'll receive an assortment of wild Alaskan seafood from the best-managed fisheries on the planet. Flash frozen at the peak of freshness, every portion is processed at their dockside facility in Juneau, Alaska and shipped to your door. Alaska Home Pack is a family-owned business run by the Erickson family that started as a roadside stand. Fast-forward to today and it has blossomed to include a state-of-the-art seafood processing facility delivering premium seafood to seafood lovers all over the country.
The Details: Alaska Home Pack gives you the option to choose from a variety of monthly options or to gift a home pack to someone else. Monthly home packs include seasonal favorites like Dungeness crab, wild king salmon fillets, wild black cod, and wild spot prawns. You can also choose from the Salmon Home Pack or Halibut Home Pack. The salmon pack includes an assortment of wild coho salmon, king salmon, and smoked salmon with wild coho salmon burger meat for $250. The halibut pack includes wild halibut, halibut bits, and halibut burger meat for $270.
Why It Made Our List:
The only seafood delivery service on this list that is a family fishing business selling directly to consumers.
Certified by the Marine Stewardship Council, which assess if a fishery is well-managed and sustainable.
Their is virtually zero waste in getting their fish from being caught to packed to your doorstep. They even say that all of the remaining parts of the fish they do not sell to customers are sold to pet food producers, making them one of the greenest seafood delivery services on our list.
Best Prepared & Emergency Seafood – Wild Planet Foods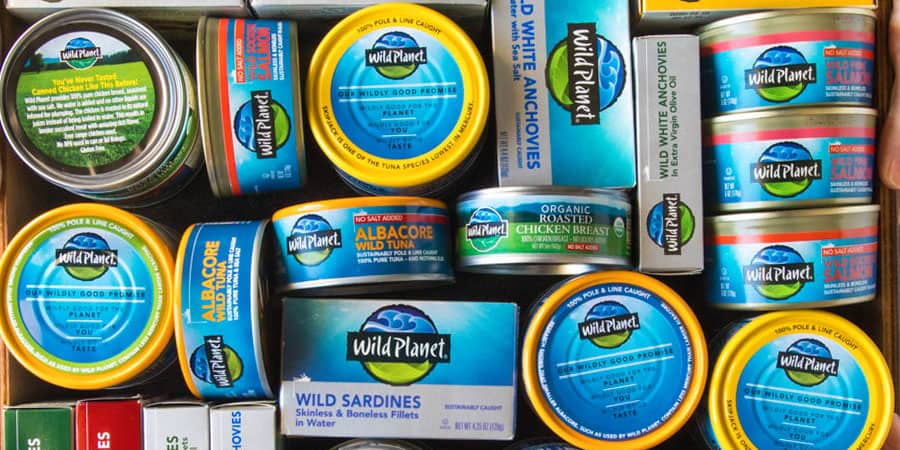 What It Is: Fresh seafood is great but not everyone has the freezer or refrigerator space. So what do you do if you want top-notch shelf-stable seafood and need to store it for a long time? Wild Planet Foods has you covered. They offer fully prepared seafood options like tuna, salmon, sardines, and anchovies in cans and tins. Founded by Bill Carvalho, who comes from a long line of commercial fishermen, Wild Planet Foods was the first large-scale sustainably focused seafood company in the United States and they maintain their commitment to quality and sustainability today.
The Details: When shopping Wild Planet Foods, you have the option to purchase individual products or to choose from an assortment of variety packs. Canned fish is sold in cases of 6, 12, or 24 with prices ranging by variety. From time to time, Wild Planet Foods also offers Value Vault flash sales.
Why It Made Our List:
Their tuna was ranked #1 in terms of sustainability by Greenpeace.
They extensively test to ensure their tuna has low levels of mercury.
Unlike other canned fish brands, Wild Plant doesn't pack in additional liquids. For example, each can of tuna has 100% tuna and sea salt (no additional liquid). That means you get a whole 5oz tuna steak in every can.
Let's Talk About Seafood Delivery Packaging
One of the biggest gripes we hear from people when they ask about seafood delivery is, "what if the fish goes bad while it's being sent?" That's a good question and one of the main reasons why you should really go with a reputable seafood delivery service that understands how to properly pack fish for the trip to your house.
Through our research, all of the services listed above have the best packaging around when it comes to keeping fish fresh and frozen in transit. They not only rely on insulation (such as jute or even cornstarch), they all are packed with massive amounts of dry ice to keep the seafood frozen even if it's a little late getting to your door.
When ordering, you'll also notice that the delivery options are all going to be rather quick — some even being overnight or next-day delivery. None of the frozen seafood options above are going to be stuck on a truck for longer than 2-3 days. This ensures that the fish stays frozen and doesn't thaw prior to making its way to your door.
Health Benefits Of Seafood
Prior to researching these services and even getting to try them out, I wasn't fully aware of just how nutritionally good seafood really is for you. Here's a brief overview of some of the main benefits of incorporating seafood into your diet I uncovered...
Seafood is an excellent source of protein and healthy fats, especially omega-3 fatty acids like DHA and EPA. And it's also loaded with essential nutrients like vitamin D. [source]
Seafood rich in omega-3 fatty acids (fatty fish like salmon and tuna) may reduce your risk of heart attack and stroke. [source]
The DHA found in seafood is essential for brain and eye development, making it important for women who are pregnant and breastfeeding. [source]
Eating more fish may support healthy brain function and reduce the rate of cognitive decline in older adults. [source]
High levels of omega-3 fatty acids in the diet shows promise for helping to improve mood and combat the symptoms of mental health issues like depression and bipolar disorder. [source]
Seafood such as salmon and sardines are an excellent source of vitamin D, a nutrient that supports bone health and helps the body absorb other essential nutrients like calcium. [source]
Omega-3 fatty acids support a healthy immune system and may reduce the risk for developing type 1 diabetes in children and other autoimmune diseases in adults. [source]
Increased intake of seafood may protect against age-related macular degeneration (AMD), the leading cause of vision impairment in adults. [source]
Have you tried any of the seafood delivery services we mentioned above? If so, we'd love to know your thoughts in the comments below!