If you're familiar with Daily Harvest, you likely already know their meal delivery service started by offering ready-to-make smoothies. With the convenience of these smoothie cups being such a hit, it should come as no surprise they've since expanded to offer soups, Harvest Bowls, and other items. But now, they're dipping into the latte game with their newest additions.
These aren't just your typical latte though! They're created with functional botanicals and fresh ingredients to ensure you're feeding your body with the best. Not only that, but they're quick and easy to prepare, making them perfect for those busy mornings.
Chaga + Chocolate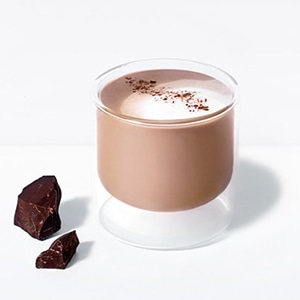 First up, they now offer a Chaga + Chocolate Latte. Daily Harvest describes this one as tasting like hot chocolate, which means it should be perfect for satisfying those chocolate cravings of yours. But instead of being the sugar overload you expect hot chocolate to be, this one is packed with organic cacao, coconut cream, vanilla, reishi mushroom, and chaga mushroom.
The organic cacao provides your body with antioxidants, while also boosting your serotonin levels. And because this little has plenty of iron, fiber, and magnesium, it's also great for regulating your heart rate. Vanilla is the perfect tasty choice for providing anti-inflammatory benefits in the form of a latte as well as for boosting your memory. Both reishi and chaga mushrooms help boost your immune system as well.
Ginger + Turmeric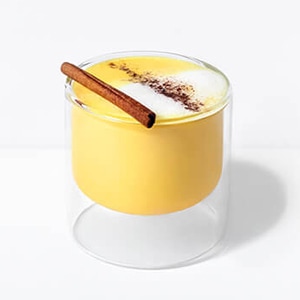 If you're in need of something that has even more anti-inflammatory benefits, you'll love the Ginger + Turmeric Latte. It contains coconut cream, organic turmeric, ginger, organic cinnamon, and galangal.
The coconut cream provides your body with healthy fats, which help deliver long-lasting energy throughout the day. The turmeric and galangal are both great for fighting off inflammation, as is cinnamon. And the ginger can help boost the immune system, while also providing your body with antioxidants  (chromium, magnesium, and zinc).
Matcha + Lemongrass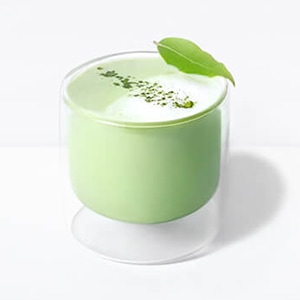 And finally, their third addition is the Matcha + Lemongrass Latte. For those who aren't familiar with matcha, it's a finely ground powder that's made from shade-grown green tea leaves. They're one of my personal favorites for a natural energy boost. It allows you to avoid the jitters and afternoon crash that you may experience when drinking coffee or soda. Another benefit of matcha is that it's been shown to help with concentration.
In this latte, you'll find coconut cream, lemongrass, organic matcha, organic MCT oil, and organic chlorella.
Lemongrass contains flavonoids that function as antioxidants, plus it provides your body with some much-needed fiber. The organic MCT oil is actually a liquid coconut oil, which helps to provide you with energy and a boost in brain power. Chlorella is great for supporting a healthy immune system, while also helping with brain power and your vision.
Enjoying a Good-For-You Latte
Preparing one of these new Daily Harvest lattes is very simple. Each latte comes in a pod that houses all the fresh ingredients. You simply need to run the pod under hot water for about 10 seconds. From there, you remove the seal and pour the ingredients into a saucepan or a microwave-safe mug.
Then, add 10 ounces of liquid (they suggest almond or coconut milk). It simply takes one to two minutes to heat up your latte on the stovetop or in the microwave. That means it'll be ready to enjoy before you know it! Perfect when you're short on time in the morning!
Expect a comprehensive review and video soon!
Images via Daily-Harvest.com