Welcome to our Start-Up Stories series where we delve into the entrepreneurial journeys of successful food box entrepreneurs. Today we have the privilege of speaking with Sam McIntire, the co-founder of Mosaic Foods, a frozen plant-based meal delivery service.
In this interview, Sam shares the story behind Mosaic Foods, starting with the moment of inspiration resulting from the challenge of finding both healthy and convenient food options. He also delves into Mosaic Foods' mission of facilitating the world's transition to plant-centric eating and their goal of 200 billion meatless meals eaten in the US by 2035.
Sit back, grab your favorite plant-based treat, and enjoy this enlightening and informative interview with Sam McIntire...
What Inspired You And Your Co-Founder To Start Mosaic Foods And Create Veggie-Centric, Ultra-Convenient Meals?
Matt and I started Mosaic in 2018 when we were looking for a better way to eat. With our busy schedules as colleagues, we were often working long nights and eating unhealthy foods at odd hours.
Matt is a flexitarian, and I'm an omnivore, but we both believed that a diet consisting of whole, unprocessed foods and mostly vegetables would be the best choice. Even though Matt is a great cook, we would often face challenges trying to find the time to make nutritious meals. We also weren't particularly content with the negative effects of takeout on both our health and wallets.
We realized that what we were looking for didn't exist, so we decided to create it ourselves. And that's how Mosaic was born. Now, 4 years later, embracing a plant-centric diet has changed our lives, and Mosaic Foods has become a Public Benefit Corporation committed to promoting plant-centric eating worldwide.
How Did You Go From Your Initial Idea To First Sale?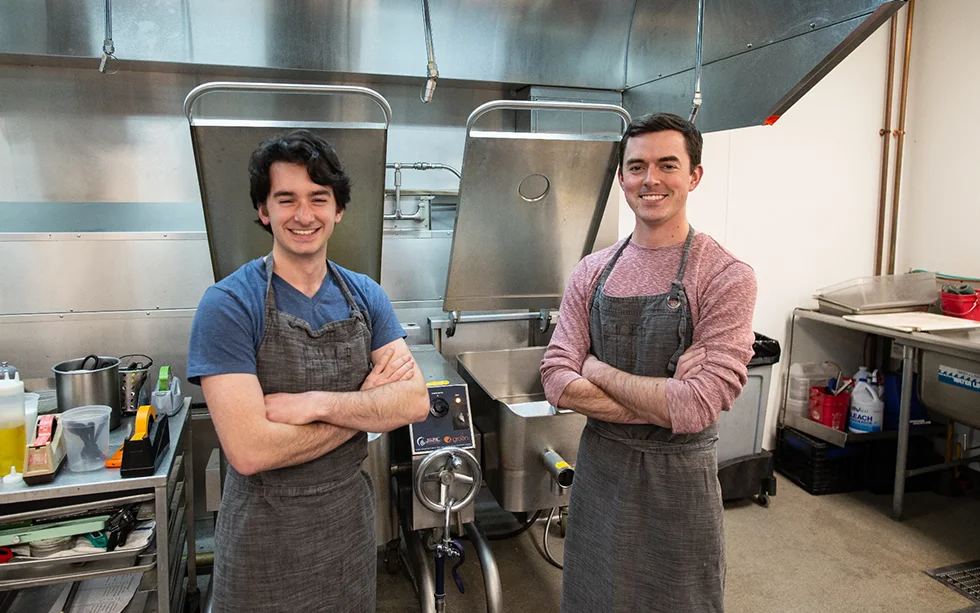 We had the initial idea and decided to test it in Matt's kitchen in Brooklyn Heights. Matt is an excellent cook – he worked at Blue Apron for years before we met, and he's taught me a lot.
We started cooking and experimenting; trying out about 30 different recipes to see what we liked and didn't like. We approached it almost scientifically – rating each recipe on a scale we developed and improving the ones we liked while discarding the ones we didn't.
Eventually, we had a few recipes that we really liked, and we started selling them to family and friends, delivering them by hand. Some of our first few deliveries were Matt and I riding the New York subways with boxes of food! As the demand grew, we moved into our first commercial kitchen to increase the volume of production.
Can You Talk About Any Particular Challenges Or Obstacles You Faced While Growing Mosaic Foods And How You Overcame Them?
We faced a lot of difficulties along the way trying to understand and manage the complexity of the food supply chain.
Figuring out how to bring in fresh produce, trying to understand how to cook food that would freeze well, and learning how to keep the meals cold during transit – all things we knew nothing about going in.
We would encounter these challenges and our process was just persistence, experimentation, and banging our heads against the wall till we found a solution that worked! The result is the Mosaic that people know today.
Can You Share More About Mosaic Foods' Mission To Facilitate The World's Transition To Plant-Centric Eating, Specifically The Goal Of 200 Billion Meatless Meals Eaten In The US By 2035?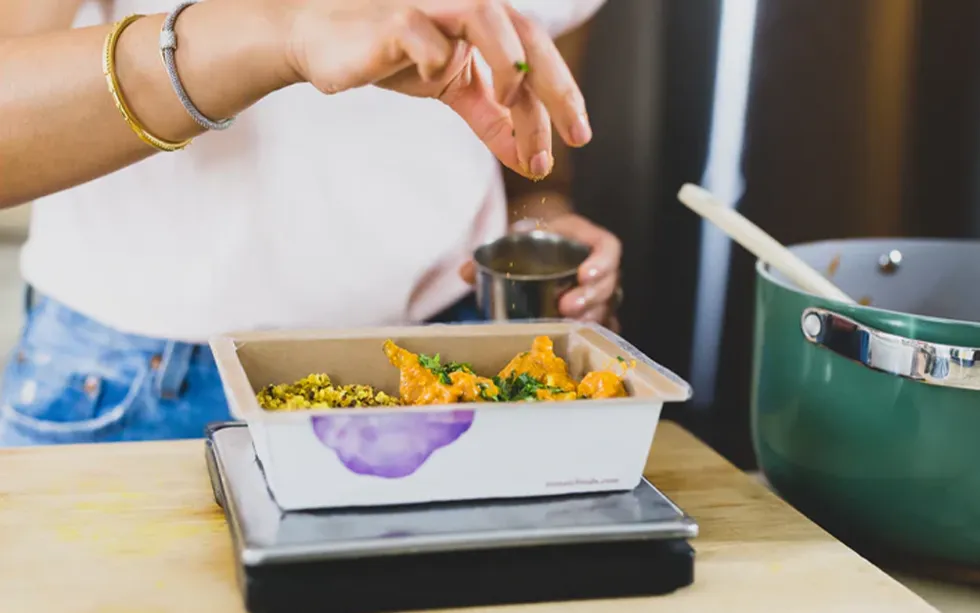 Helping transition the world to more plant-centric eating has been the goal of the company since day one.
We believe that consuming a plant-centric diet is not only better for our health but also for the world. Numerous studies have shown that plant-centric, vegetarian, and vegan diets lead to improved health outcomes, including better cardiovascular health. In fact, the World Health Organization has declared red meat a carcinogen.
I personally got into plant-forward eating for this reason and now follow a vegan diet before 6 PM, where I have a vegan breakfast and lunch, and anything I want (including meat) for dinner. I started feeling a pretty big difference since I started, and it has positively impacted my health, energy levels, and focus.
In addition to the health benefits, consuming a plant-based diet is also better for the environment. It requires less energy, water, and produces fewer carbon emissions compared to meat production and consumption.
At Mosaic, we want to spread the message that anyone can incorporate more plants into their diet, regardless of their current eating habits. The message we want to convey is open and welcoming — anyone can eat more plants!
How Does Mosaic Foods Ensure That Its Meals Are Nutritious And Meet The Dietary Needs Of Its Customers?
We work closely with our resident dietician, Charlotte (@shapedbycharlotte), to ensure that our meals have a healthy nutrient profile and tons of veggies. Our goal is to cook delicious, crave-able, and satisfying meals that are also healthy, too!
How Does Mosaic Foods' Product Development Process Work, And What Role Does The Company's Chef And Dietitian Play In It?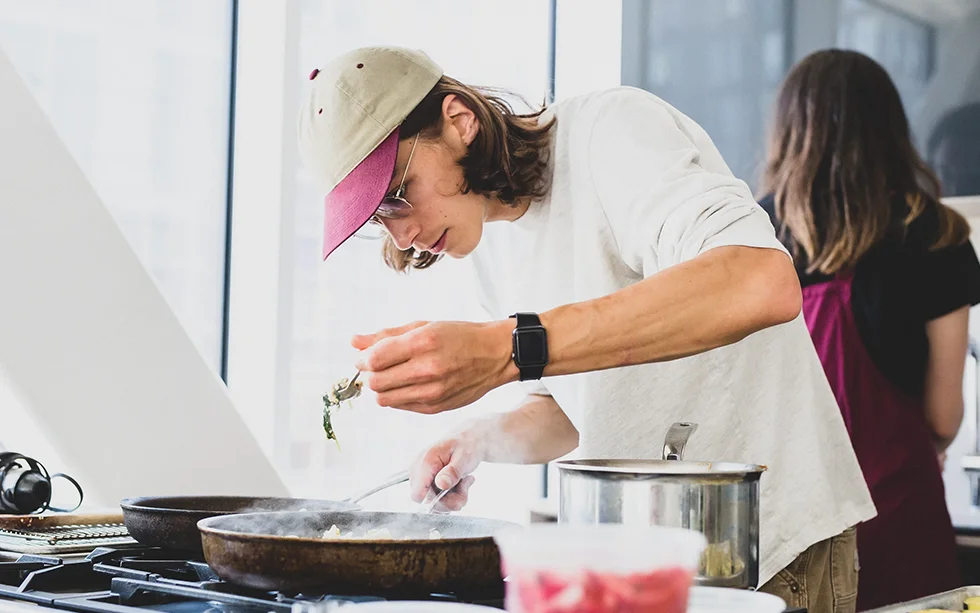 The product development process usually begins with Matt and I sitting down with Christine – our head chef — to brainstorm. And then we research the latest trends and important details like pricing, nutrition information, flavors, and packaging.
Christine usually finds inspiration from other chefs in the industry and the amazing things they create, as well as from in-season produce, New York's vibrant restaurant scene, food blogs, and Instagram.
After she develops a strategy for a new product, we spend a few weeks experimenting with recipes and finding the right ingredients. Then, we present our ideas to the rest of the team and discuss logistics to produce orders in the kitchen. It takes a village behind the scenes to launch each meal our customers see and love!
Can You Talk About Mosaic Foods' Partnership With City Harvest And The Impact It Has Had On The Community?
At Mosaic, we work closely with City Harvest to rescue unwanted produce from grocery stores and distributors, and to distribute that produce to people in need in our local community. We donate to City Harvest with every Mosaic box sold.
The team at Mosaic also volunteers with City Harvest every year. The whole team will take a day to help pack grocery bags of fresh produce, canned goods, and other food items that have been rescued from grocery stores and distributors and pass them out to folks in need.
It's a win-win situation for the community and we at Mosaic have been proud partners with City Harvest since the start of our business and continue to support them.
What Role Does Seasonality And Local Sourcing Play In Mosaic Foods' Ingredient Selection And Meal Planning?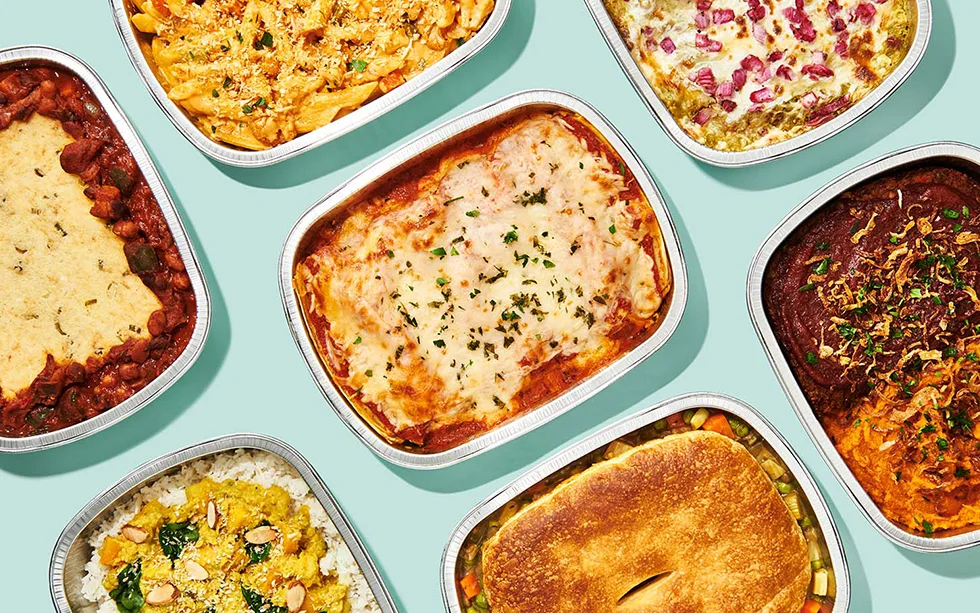 Our produce is acquired from local distributors near our kitchen, some of which are located right in the Hudson Valley itself. We source our food quite conscientiously, and always use ingredients that are fresh, nutritious, and absolutely delicious.
We also launched our first seasonal menu last Summer, collaborating with several local farms through a partnership with Hudson Harvest, a small food distributor located in the Hudson Valley. They helped us buy fresh, seasonal produce directly from farms for our dishes.
How Does Mosaic Foods' Commitment To Sustainability Extend Beyond Reducing Food Waste And Into Other Areas Of The Business, Such As Packaging And Logistics?
We made a conscious choice to ensure that we're being as sustainable as we can in all aspects of the business. To start with, our packaging is recyclable. Our trays have a cardboard base with a plastic lining - you can easily peel off the plastic and recycle the cardboard. When we first started using these trays, we had to import them from abroad as they were not manufactured in the US. But it was worth it to ensure that our packaging was sustainable.
Another area we're passionate about is reducing food waste. Frozen food has a significant impact on reducing food waste and spoilage in the food supply chain. Fresh ingredients are often wasted due to spoilage, but when food is frozen, this spoilage is greatly reduced. We truly believe in the power of freezing to not only reduce food waste on the production side but also on the consumer side.
What Are Your Best-Selling Meals And What Are Your Personal Favorites?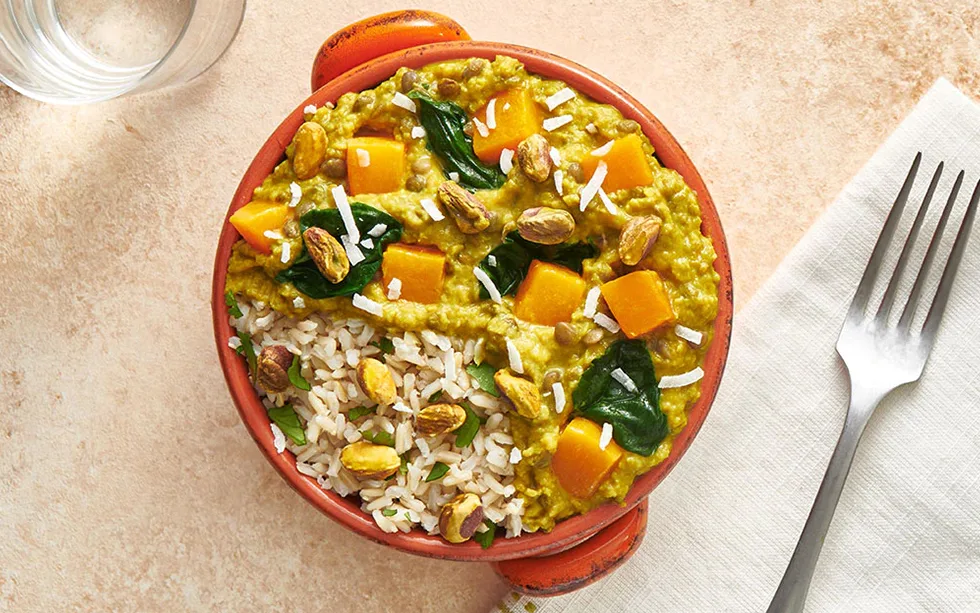 The Peanut Tofu Bowl is definitely on the top of the list. People just seem to love it! The Yellow Dal Curry and Tangy Thai Stir Fry are both up there as well.
My personal favorite is the Moroccan Vegetable Tagine. It's got these amazing notes of saffron — when was the last time you had saffron in a frozen meal? It's a very premium experience that you would never find in the frozen aisle of your grocery store in a million years.
What's Next For Mosaic Foods?
All I can say is stay tuned for an exciting new product line coming up this Spring, but we can't share the details yet!
To stay up-to-date with Mosaic be sure to follow them on Facebook, Instagram, and Twitter. You can read our full review of Mosaic Foods here.