When you stop by the meat section of your local grocery store to pick up what you need for the night's dinner, there are probably a few things that run through your mind… For instance, where exactly did that meat come from? What's the quality? And, of course, will it actually taste any good?
Well, the good news is you don't have to settle for mystery grocery store meats anymore. Rastelli's is a meat delivery service that provides a variety of cuts of meat (red, pork, poultry, fish, and even plant-based options) that can be ordered online and shipped right to your doorstep.
The Rastelli's brand is one that has been around for a fairly long time. They're a family butcher business from New Jersey (our home state!) that was founded in 1976 in New Jersey.
A little history of they started... Ray Rastelli, Jr., who started the business, noticed the local donut shop had closed. Since it was next to the local deli, he got the idea to start a butcher shop and supply the deli (and the neighborhood) with fresh, quality meats.
Since then, the Rastelli family has grown the business from one small butcher business to an international and online meat empire. It's possible you may have even seen them on QVC.
They're known for quality. So much so that they require their farmers to sign official affidavits certifying that there are never any antibiotics, steroids, or hormones used when raising their animals.
If you're interested in finding out if Rastelli's is the right meat delivery service for you and, more importantly, if their meats taste as good as they say, keep reading to find out!
How Rastelli's Works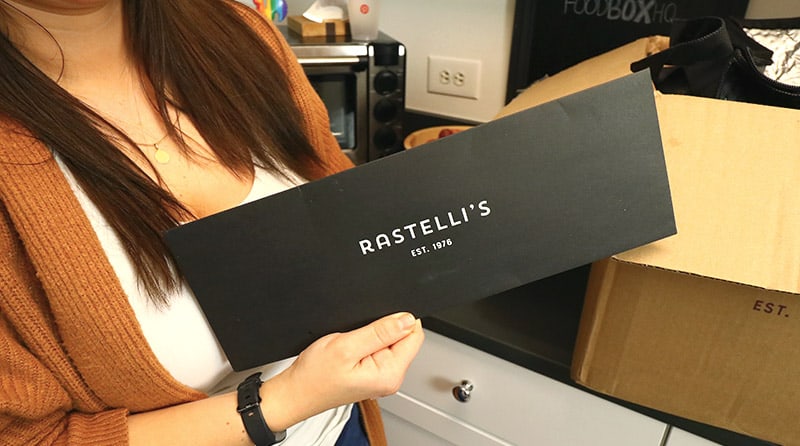 Rastelli's is both a brick and mortar store as well as an online store. But, for this review, we'll just be focusing on their online meat delivery service.
To get started on their site, you'll need to first select the plan you'd like to order. There's more detail on that in the next section, but they do offer options for beef, pork, turkey, seafood, chicken, and plant-based meat. You're able to select from curated (pre-selected) boxes they've created or fill your cart with their a la carte options.
If you opt to go with a subscription, you can change or cancel whenever you'd like whether you need to switch it up or want to take a break.
The good news is, you don't have to sign up for a subscription if you aren't interested in something long-term. You can place a one-time purchase to try out the service and see how you like it, which is what we did for this review. If you decide it's something you want to continue receiving, you can move up to a subscription and receive deliveries every one, two, three, four, or six weeks.
Types of Subscription Plans They Offer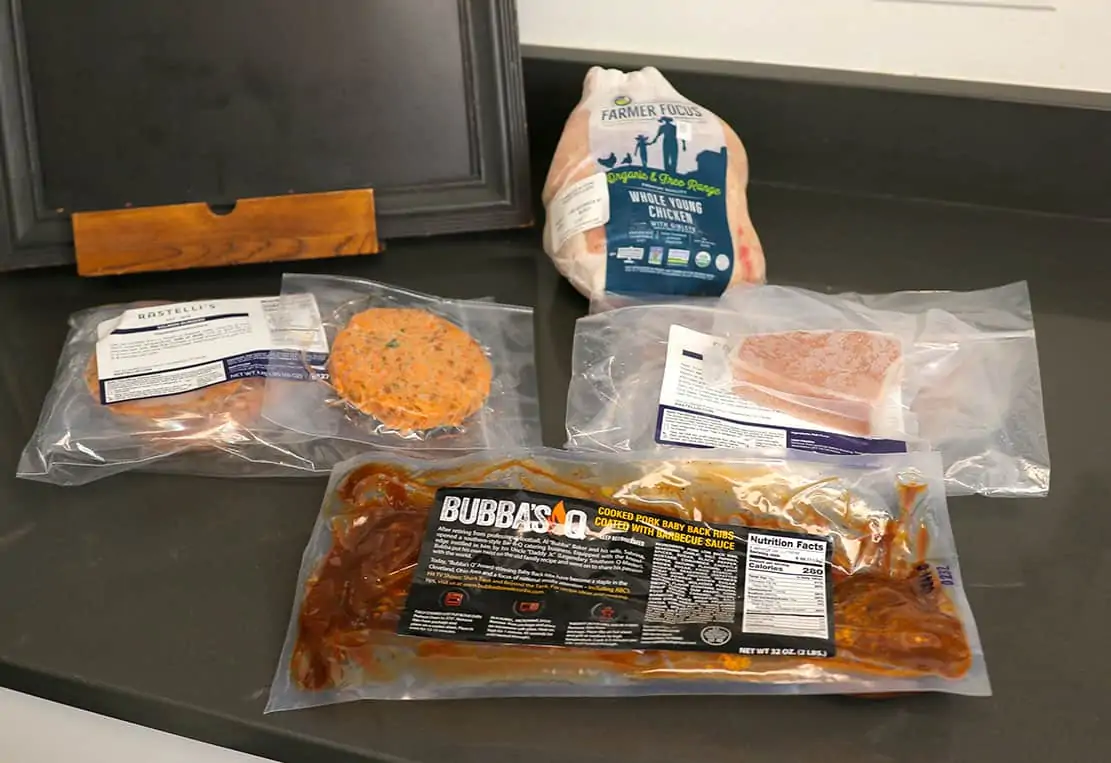 One thing that makes Rastelli's stand out among all of the other meat delivery services is the variety of plans they offer. In fact, you just might have a hard time choosing a plan!
As of writing this review, they offer nearly 30 different plans/boxes to choose from. They call these pre-selected meat boxes their "Curated Boxes".
To give you an idea of what you can expect, a few of the most popular choices include: The Beef Plan, The Chicken & Beef Plan, The Salmon & Shrimp Plan, The Steak Plan, The Chicken & Steak Plan, The Chicken & Shrimp Plan, and The Salmon & Beef Plan. And if you're searching for organic chicken and grass-fed beef, there are plans for that too.
They also offer a bunch of speciality plans, for example their Burger Box, Tailgate Box, and Keto boxes are the most popular speciality options.
They also have limited edition speciality plans such as their holiday boxes that include Holiday Salmon Roast, a Holiday Turkey Roast, a Holiday Spiral Ham, and even a Holiday Meat & Cheese Crate to whip up some appetizers.
A La Carte Meat Options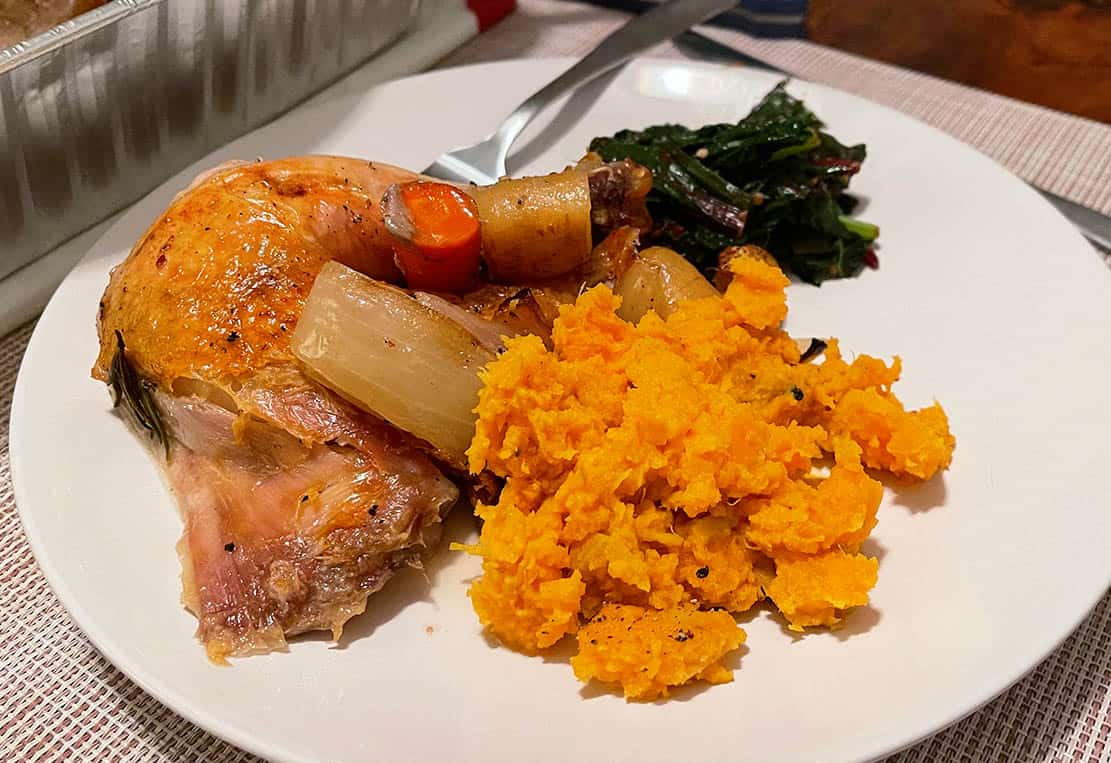 If you'd rather build your own box, you can do that too. You're not locked in to any minimum spend but do be aware that you have to hit $200+ to receive free shipping.
When it comes to their a la carte options, they have a ton to choose from: every cut of chicken, steak, and pork you could ask for. They also have a selection of fish to choose from as well, including wild caught salmon, tilapia, flounder, cod, and tuna.
Here's an overview of some Rastelli's meats we've tried over the years and loved:
Filet Mignon
Wagyu Burgers
Bone-In Porterhouse Steak
Faroe Island Salmon Burgers
Organic Whole Chicken (we had this for Thanksgiving instead of a traditional turkey and it was delicious!)
Bubba Q's Pre-Cooked Pork Ribs (we cooked these in this video review)
Delivery
Rastelli's can ship your order to either a residential or business address to make it even easier for you to receive your delivery of meats. But don't worry because you don't need to be home in order to get your package. As long as the carrier deems it safe to leave your package, he or she will do so and it'll be waiting for you when you arrive home.
The team at Rastelli's fulfills orders every Monday, Tuesday, and Wednesday morning before 11 AM Eastern Time. If your order is placed after 11 AM Eastern Time on a Wednesday, it will be shipped out the following Monday. Once your order has shipped, you can expect it to arrive within two to three days. You will receive an email with tracking information so you can keep an eye on your package as it makes its way to you.
Packaging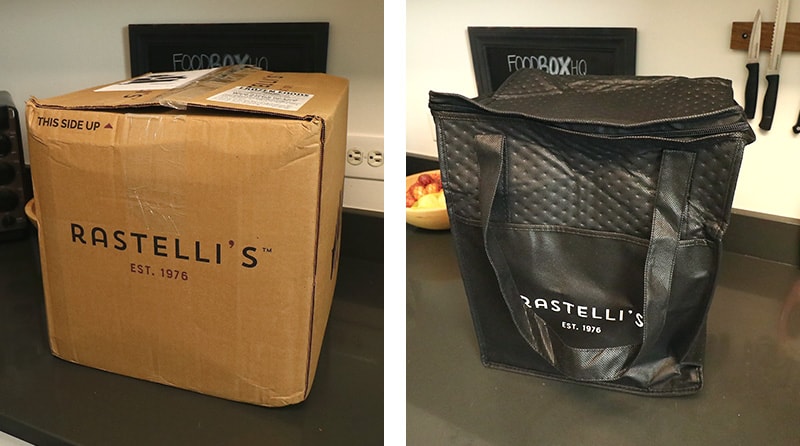 After you've received your order and unpacked all the meat, you might be wondering what you're supposed to do with all the packaging. Well, the great thing is that much of it is recyclable! That's definitely a plus.
The box itself and the package insulation can be recycled via your curbside pickup or at your local recycling facility. The bag that your products were packaged in can be reused. It's actually quite nice — Emily and I have found ourselves using it a lot for transporting cold foods when traveling or in the car.
As there will be dry ice in your box to keep your meats nice and frozen, you'll want to dispose of it properly. Let it evaporate before throwing out the box. And definitely never touch it with your bare hands.
We ordered our box on a Monday and UPS was supposed to deliver it the next day. However, they must have forgot to load it off the truck that day, so it didn't end up showing up until Wednesday. I was a bit worried since this is a box of meats that need to be kept frozen to stay fresh. However, the folks over at Rastelli's did a great job of packaging our box. It was insulated and packed with enough dry ice where everything was still very much frozen even 24 hours after we were supposed to receive it.
Cooking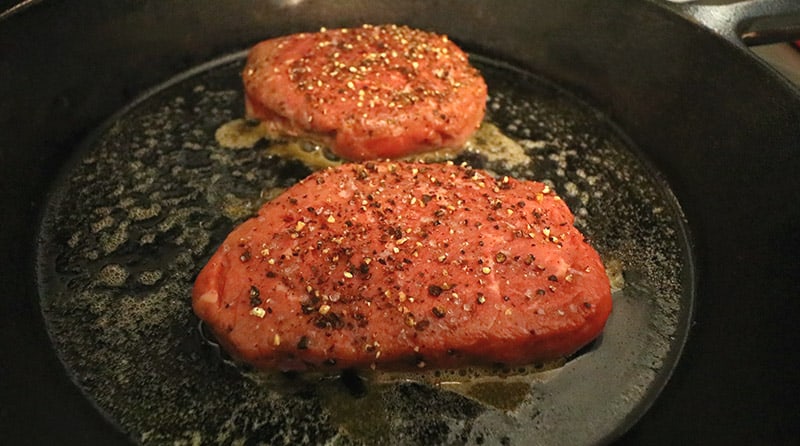 There are a ton of different varieties of meats for purchase and even more ways to cook each one. So, for our initial review (video here), we decided to stick with cooking up one of their most popular options — the black angus steak. To cook each cut, we pan seared on a cast iron for a few minutes and then immediately put it in the oven to finish up.
In our recent review, we "cooked" up (quickly heated in the oven) their new pre-cooked Bubba's BBQ Bone-In Pork Ribs. I love the fact that they're starting to offer more pre-cooked options we can throw into our box since there are some days where we don't really have the energy to spend 45+ minutes cooking up dinner (not including clean up) and would rather have something tasty and quick, while still being healthy.
Taste
In our most recent Rastelli's box, we made one of their new pre-cooked options, the Bubba Q's BBQ bone-in pork ribs. They come pre-seasoned, slathered in a delicious BBQ sauce.
Cooking only took about 10-15 minutes. You basically just have to warm them up in the oven.
These were so incredibly good. In the taste test video you can see the meat just falls right off the bone and the sauce adds a ton of flavor.
Overall Quality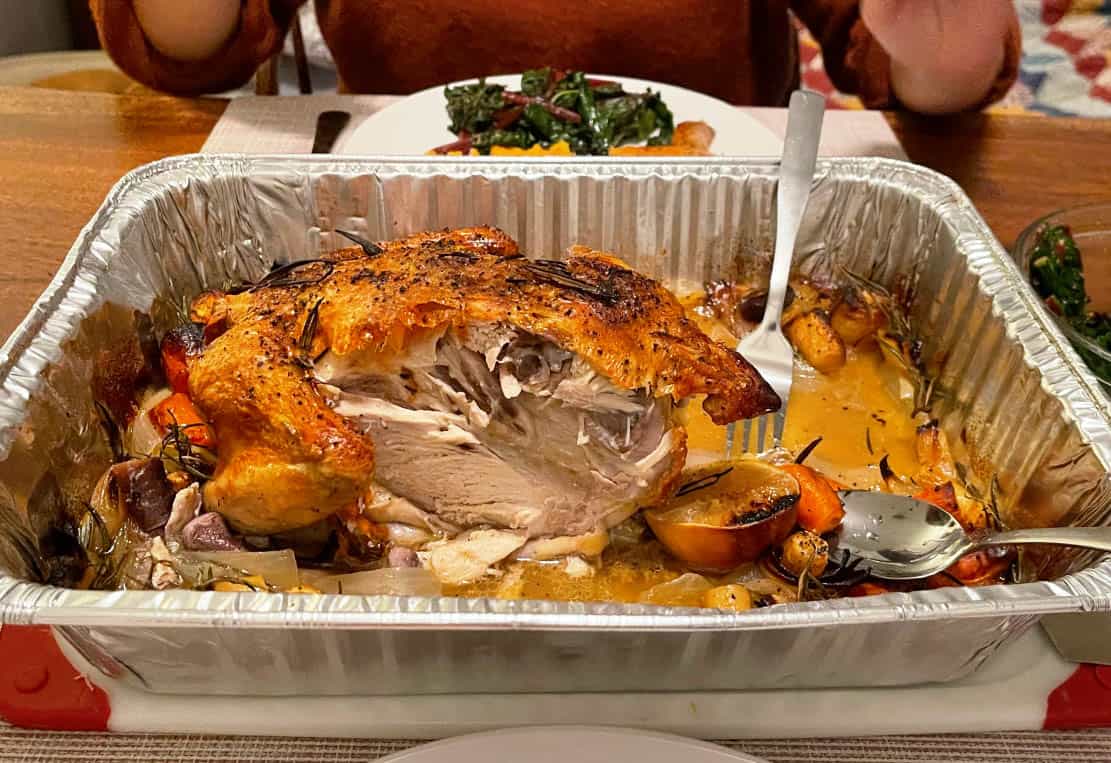 Based on our experience with Rastelli's, they place a huge emphasis on quality. Even the pre-cooked options we've had have been packed with flavor (you can taste the difference).
One recent example of the quality of their meats would be the whole chicken we cooked for Thanksgiving. Since Thanksgiving in 2020 was socially distanced, it was just me, Emily, and Hank (our dog). We cooked up a small whole organic chicken from Rastelli's instead of a traditional turkey and it came out even better than we expected. You know how turkey can sometimes get super dry? That's why I usually smother it in gravy. Well, this chicken came out perfectly juicy and loaded with flavor. And we barely did anything beyond the usual seasoning, lemon, and some herbs.
Not only are the quality of their meats top-notch, but the level of care they put into other aspects of the buying experience are high quality too. For example, the high quality insulated bag that comes with the order and their pretty incredible money back guarantee.
Pricing
The price of your first Rastelli's purchase will really be dependent on what you order. Cost is determine based on the products included inside your box, the grade (whether it's ABF or organic), and the frequency of your deliveries. As you'll discover, one-time deliveries are just a little bit more expensive than a subscription order, so it's worth subscribing if you like the service since it'll save you money.
There are boxes starting at $69, but they can get as expensive as $300 or more. The key is to find the plan that's right for your needs and determine whether or not it works for your budget based on the quality and what you normally spend on meats.
If you're looking to just dip your toe in the water with Rastelli's, definitely check out their a la carte options before diving in with a more expensive pre-selected curated box.
Pros & Cons
So, what are the benefits of using a meat delivery service like Rastelli's? Here are a few positives about what they offer:
You don't have to question where your meat is coming from. You can feel confident knowing Rastelli's has high standards when it comes to the famers they work with. All of their seafood is wild caught and sustainably raised. Plus, all of their beef is antibiotic free, steroid free, and hormone free.
There is a ton of variety. They have plenty of options when it comes to meat, whether you're looking for steak, chicken, seafood, or even plant-based meats.
The quality is top-notch. As mentioned above, the entire buying experience (from packaging to taste) was really great.
And what about the downsides?
While everything is responsibly sourced, that doesn't mean it's all organic. If you're someone who wants their meats to be all organic you'll want to look elsewhere if their organic options don't suffice.
You will have to spend $200+ to receive free shipping. Whenever we haven't hit the $200+ mark, we've paid an extra $10 for shipping.
Coupons
Here are the best Rastelli's coupons to help save you some money on your order...
Use coupon code FOODBOXHQ20 to save $20 on your first box.
Save $10 on your first purchase with coupon code SAVE10
Save 10% on your first purchase with coupon code WELCOME10
Know of any others? Are any of the ones above expired? Feel free to let us know in the comments below and we'll be sure to update accordingly!
Final Thoughts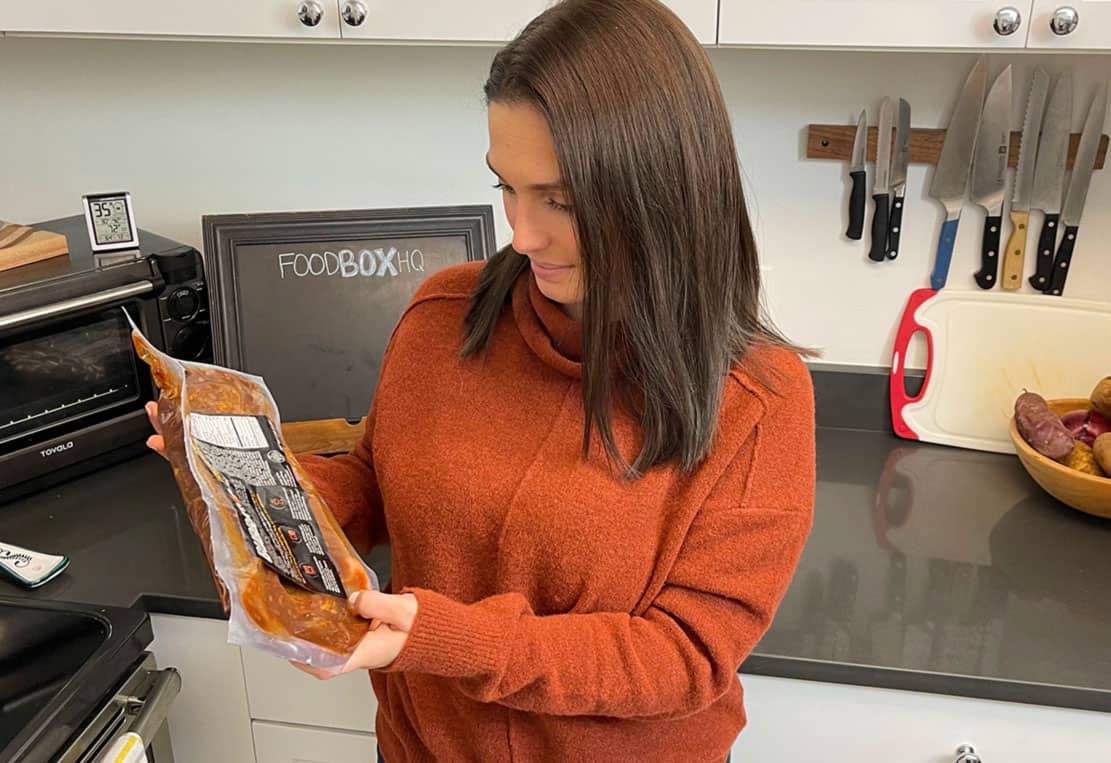 We're super impressed with Rastelli's commitment to quality and variety of meats. Since we originally reviewed them in early 2020, they've grown to include much more of a selection on their site. This includes a la carte options (previously they just offered curated boxes), pre-cooked options, and plant-based options.
If you're looking for a reputable meat delivery company that values quality, it's hard to beat Rastelli's.
If you have any questions about Rastelli's or you want to share your personal experience using them, leave a comment below!