How would you like to get your hands on some of the world's highest-rated beef jerky? If you're a jerky fan, you probably aren't going to pass up an offer like that! And fortunately, SumoJerky is here to help you out.
Created in 2014 by Ryan Leudecke, SumoJerky provides an easy way to discover new jerky brands, as well as try flavors that are otherwise hard to find. The best part? It's all delivered straight to your door, so there's no shopping required.
If you're ready to eat some delicious jerky, you might be wondering how you can get started and what kind of jerky you can expect to receive. We're breaking it all down in this SumoJerky review, so you know exactly what you get with your monthly subscription to their service.
How to Join & Choose Your Items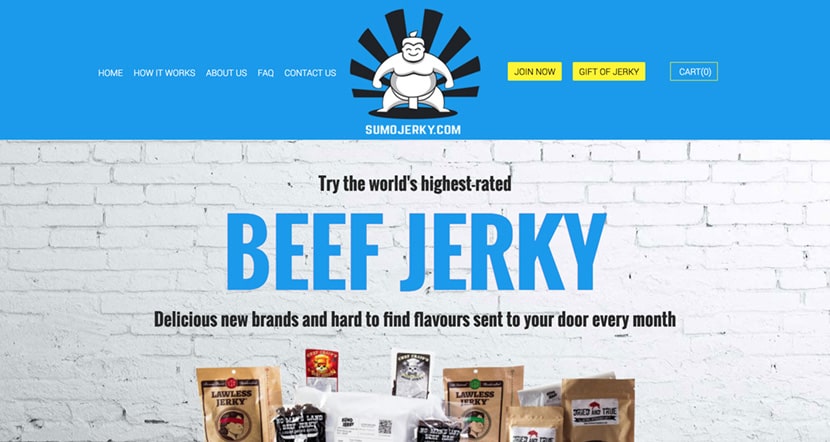 To sign-up and place your first order, you will begin by selecting how much jerky you'd like to receive each month. They currently have four different offerings, which includes: two bags of jerky per month, three bags of jerky, six bags of jerky, or 12 bags of jerky. Keep in mind there is typically about two to four ounces of jerky in each bag. How much you want to order all depends on how much jerky you need in your life and, of course, your budget!
Once you've chosen how large you'd like your order to be, you'll need to choose a term. You can go for a pay-as-you-go monthly option or sign-up for an annual membership. When do you the annual membership, you're getting a much better value and SumoJerky will even give you one month free.
After that you'll be prompted to enter your billing and shipping information. Once your order is placed, all you have to do is sit back and wait for your order to arrive. It will arrive 2-3 business days after shipping for US customers.
SumoJerky sends different flavors every month, but they strive to provide a variety to match your tastes. You'll receive some that are more mild, but some will be spicy. It's a great way to try out new jerky flavors that you might not have tasted otherwise. However, if you're averse to spicy foods, this might not be the best jerky of the month club for you.
Types of Food They Offer
To provide their customers with the best variety, SumoJerky curates a selection of beef jerky from all around the world. You can expect to find rare brands, as well as small-batch jerkies. This gives you the opportunity to try new brands and flavors that you wouldn't normally have access to.
Before they send any jerky to their customers, they try it out and review all the ingredients to ensure it meets their standards. You don't have to worry about getting subpar jerky when you know they've approved it beforehand.
Considering they source jerky from all around the world, you can expect to discover jerky from brands such as:
Those are just a small selection of the hundreds of jerky brands that they work with.
Although you'll mostly receive beef jerky in your order, that doesn't mean that's all you'll ever get. They sometimes send customers pork, chicken, turkey, or salmon jerky to shake things up a bit. If you have any dietary restrictions and are unable to eat one of these types of jerky for some reason, you can let them know in the follow-up questionnaire they will send you.
SumoJerky doesn't usually repeat beef jerky flavors, but they will occasionally bring back favorites for new customers to try out and to indulge old customers.
Delivery
SumoJerky currently only ships their jerky to the United States and Canada. At this time, shipping is not open to any other countries. If you live outside of the United States or Canada, check back later to see if they've expanded their shipping range. Or feel free to send them a Tweet letting them know you want some SumoJerky in your country!
Once you've placed your order, your jerky subscription should ship out in about one to three business days. Then, as mentioned above, you can expect for it to arrive a few business days later. If you're based in Canada, you'll want to allow a little extra time for delivery.
The cost of shipping will ultimately depend on your order, but you can expect to pay around $6. This total will be factored in at checkout, so you'll know exactly how much it costs to deliver to your exact location.
There's also no need to be home in order to receive your delivery because it doesn't require a signature and there's no need to keep it cold. The parcel carrier will leave your package for you, so it'll be there as soon as you arrive home.
Packaging
Your beef jerky order will arrive safe and sound in a sealed envelope. All of the jerkies themselves are individually packaged by the brand they have come from. Because nothing needs to be kept cold or "fresh", ice packs and insulated packaging aren't necessary in their packaging.
If you're interested in recycling some of the packaging that you receive, keep an eye out for recycling information on each individual bag. Some of them may be able to be recycled at your local recycling station.
Taste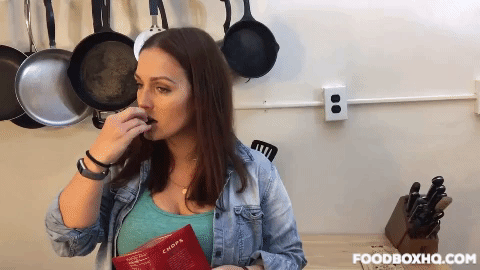 The jerky selection that SumoJerky provides to their customers is pretty impressive. With so many flavors and brands to try out, it's going to be pretty easy to find something you'll like. In fact, you just might find your new favorite jerky through their monthly subscription!
We received two beef jerky flavors in our first order, outlined below...
Chops Red Chili Pepper Beef Jerky: This jerky is probably one of the best beef jerky flavors we've ever tried. It is incredibly tender and packs a little spicy kick. You can even see the chili pepper on the jerky so you know it's not just a flavoring, it's the real deal.
Righteous Felon O.G. Hickory: This one tasted more like a regular "jerky" with much more flavor to it. It was a bit more chewy than the previous flavor but still very good.
Pricing
Now, you're probably wondering how much all of this is going to cost you. The most affordable option when ordering from SumoJerky is to receive just two bags per month. If you go this route, you're looking at a cost of $14.95 if you choose their pay-as-you-go plan that charges you on a monthly basis.
For three bags of jerky per month, you're look at a cost of $21.50. Six bags of jerky will cost you $39.50 per month. And finally, the box with 12 bags of jerky will cost $72.75 on a monthly basis. You will, however, save some cash if you opt for the annual subscription. It's a better value and you'll be offered one month free, which keeps some cash in your pocket. You can't argue with that!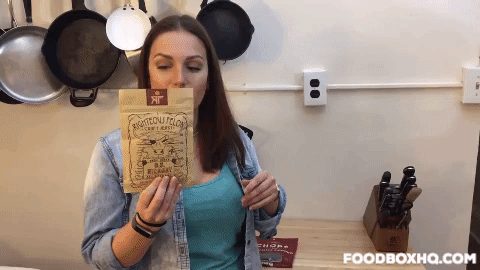 If for any reason you are unsatisfied with your SumoJerky subscription, they do offer a money back guarantee. Give them a call and voice your concerns and they'll be more than happy to give you a refund or replace the jerkies you don't like for no extra charge.
You're also able to cancel your subscription at any time you like if you no longer want to continue receiving jerky. This means you don't have to worry about being locked into a subscription if you no longer want it, but this only applies to pay-as-you-go customers. For those who have paid annually, you will have to finish out your subscription before you're able to cancel. No refunds are given for those plans.
So, if you want to just try out SumoJerky before committing, go for the pay-as-you-go option so you don't get locked in too soon.
Final Thoughts
To be honest, any beef jerky lover would be thrilled to receive a monthly subscription from SumoJerky. With new craft jerky arriving on your doorstep each month, what could be better?
They've found an easy and affordable way to provide their customers with high-quality beef jerky from all around the world.
Based on our review, it's the best way to discover new jerky from different brands and tasty new flavors. There's no shopping needed when the jerky comes to you. Plus, you don't have to spend your time hunting down jerky to try.