Feeling kind of bored with the selection at your local supermarket? If you find yourself tired of buying the same old things and craving new snacks, sweets, and beverages, you should definitely check out Yummy Bazaar. It's a website dedicated to curated gourmet foods from all around the world.
Their goal is to bring authentic foods directly to the customer. That means their French food offerings are actually made in France, Italian foods are made in Italy, Japanese foods they sell are made in Japan, and... you get the idea 😃!
Keep reading to learn what they're all about and what we thought of our box...
What Yummy Bazaar Is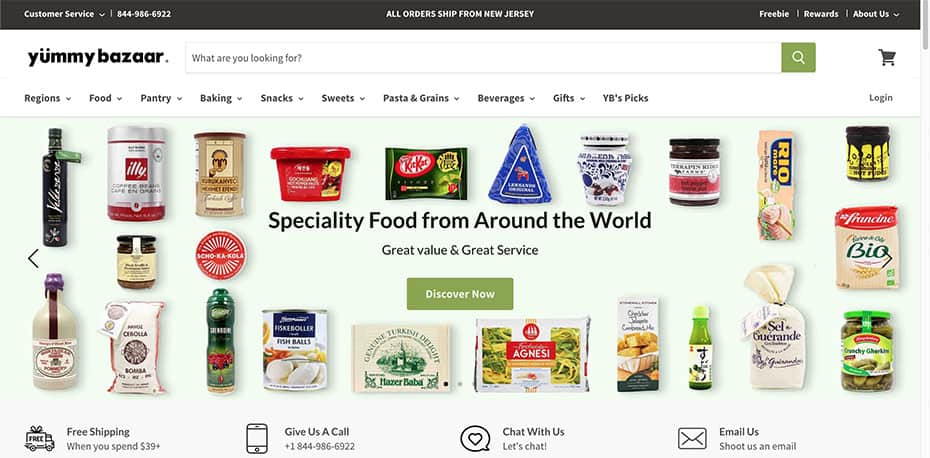 Yummy Bazaar is an online shop that makes it easy for you to get your hands on products from around the world. Everything you could want to spice things up in your kitchen is in their shop. And the best part is, you don't have to order from a ton of different online shops to get such a worldly experience. They have everything you could need from food, baking essentials, snacks, sweets, and drinks. A lot of what they have can be tough (if not impossible) to find in your local grocery store and even on big sites like Amazon.
You can choose to order items a la carte, allowing you full control over what goes into your cart. This means you can easily stock up on favorite items.
If you're feeling a little adventurous, you can sign-up for one of their monthly subscription boxes which allows you to receive a fun, little surprise at your doorstep each month. It gives you the chance to try new things that you wouldn't have otherwise tasted. And if you find something in your subscription box that you really love, you can order it directly from their online shop. We'll go into depth on their different subscription boxes in a little.
How You Can Shop Their Store

Even though Yummy Bazaar has a lot of products to purchase in their shop (over 4000) there's no reason to be overwhelmed by the selection. One of the best parts of their site is that they've made it incredibly easy to shop the store and find exactly what you're interested in. Everything is very well organized. When browsing, you can narrow down available products based on region and types of food.
For instance, if you're interested in trying foods from a certain country, you can narrow it down by their available regions. This includes Europe, Asia, and the Americas. From there, you can narrow the selections even further by country. In the European region, you'll be able to shop France, Italy, Germany, Spain, Scandinavia, and the United Kingdom. For Asia, they have food from Japan, Korea, and Southeast Asia. And you're able to shop foods from the United States and Turkey.
If you want to shop by types of food, you can do that too. They have Food, Pantry, Baking, Snacks, Sweets, Pasta & Grains, and Beverages as options to narrow down your shopping selections. You can even shop based on gifts, plus they have a holiday category depending on the time of year it is.
Types of Food They Offer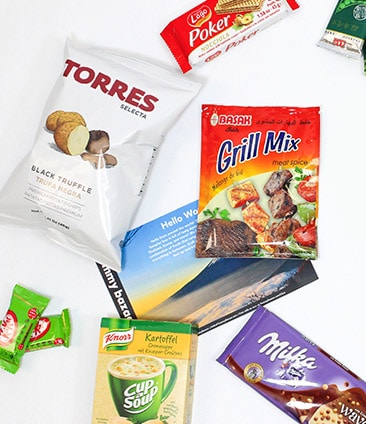 It's safe to say that Yummy Bazaar has just about everything you could dream of buying to fill your kitchen with! You'll find bread, breakfast items, pastries and cakes, meats, seafood, soups, and truffles. There are also seasonings, honey, jams and preserves, and various condiments to stock your pantry with. For the baking lovers, you'll appreciate being able to shop essentials like baking chocolate, flours, leaveners, pie crusts, and so much more.
You can also shop for snacks like chips and dip, cookies, crackers, fruit and nut snacks, jerky, pretzels and popcorn, etc. There are sweets such as candied fruits, candies, and chocolate. They have pasta, rice, beans and grains, and other noodles. And finally, you can shop by beverage as they offer coffee, tea, juice, plant-based milk, and many others.
If you want to diversify your kitchen with all kinds of products from around the world, Yummy Bazaar has made it simple to do. Whether you want snacks or something to help you whip up a tasty meal or delectable dessert, everything is right there for you to order.
Subscription Boxes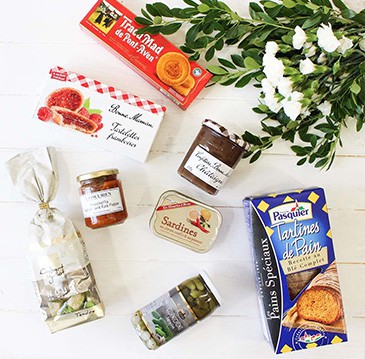 With so many great products to choose from, it'll be hard not to put everything into your virtual shopping cart! But the good news is, as mentioned above, you can let Yummy Bazaar make the selections for you through their monthly subscription service. Currently, they offer two different subscription boxes, which includes the Full Experience Box and the World Sampler Box.
The Full Experience Box allows you to travel to a different country every month through their delicious foods. No long-haul flights necessary! Inside the box, you can expect to find at least seven items directly from the selected country for that month. You'll experience the flavors of places like Russia, Spain, Italy, Turkey, Japan, and Scandinavia. The cost is $35.95 per month.
Then, there's the World Sampler Box. Instead of being focused on one country per month, you'll receive a variety. That means it's like traveling to multiple countries every single month without ever having to leave your home! A recent box offered candied walnuts and cheese rusk bites from Russia and ice cream cone candies from Japan. This one will cost you $9.95 per month.
So, if you're on a budget, we recommend the World Sampler Box. On the other hand, if you're looking for the full experience, we recommend the Full Experience Box 😃.
Gift Boxes
Do you know someone who would love to taste food from home? Well, Yummy Bazaar also makes gift boxes! They actually have an extensive collection of gift boxes so you can customize it to your loved one's taste buds. If your BFF is in love with truffle, order the Got Truffle? box for them to enjoy. A coffee lover is sure to be please with Jacob's German Coffee & Chocolate Cappuccino Gift. And for the skilled cook in your life, the Spices & Seasoning Gift is the perfect surprise.
The best part is there are a variety of gift boxes to choose from, all of which range in price. Which means there's something for every budget. Plus, it makes gift giving easy when shopping for the picky foodie in your life and you don't even have to break the bank to get something they'll love.
Final Thoughts
Looking for specific speciality foods can be tough, especially at your local grocery store. Even scouring sites like Amazon or Jet can leave you empty handed.
Yummy Bazaar not only has a ton of speciality foods to try, they organize everything really well, making it easy to shop (rather than being overwhelmed).
Overall, we're really impressed with their site!