With their relatively resent rise in popularity within the past few years, meal kits make it easier than ever to prepare healthy, home-cooked meals without ever having to make a trip to the grocery store.
But it seems as though the meal kit industry is constantly changing, for better or worse. From some companies going out of business (such as Plated) to others completely revamping their service (such as Hungryroot), there have been ups and downs in the industry over the last few years.
So, what's in store for 2020? Let's explore what meal kit trends you should look out for this year...
Increased Commitment to Sustainability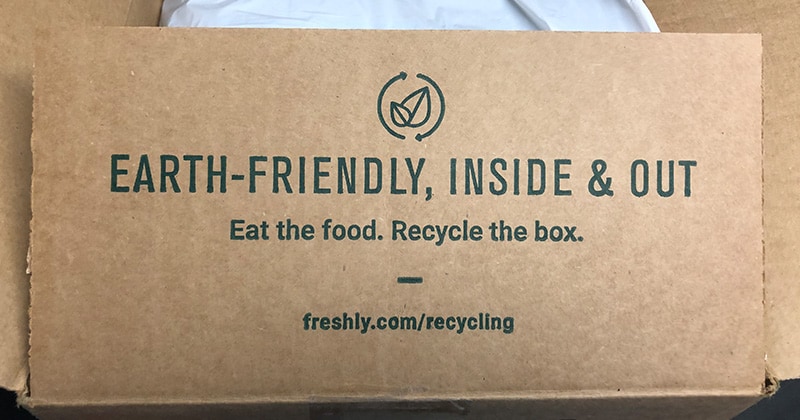 A lot of people are apprehensive about about jumping into meal kits because of the amount of waste they create. But do they actually create as much waste as people assume they do?
A study published in the scientific journal Resources, Conservation and Recycling examines the life cycle of a meal kit compared to its grocery store equivalents. From farm to garbage can, grocery store meals produce an average of 33% more greenhouse gas emissions than the equivalent from Blue Apron. The primary differences come from reduced food waste and a more streamlined supply chain.
What this study proves is, all things considered, meal kits are more eco-friendly than grocery stores.
Shelie Miller, environmental scientist and lead author on the study, comments that even though meal kits use plastic and other packaging materials, "packaging is a relatively small contributor to the overall environmental impacts of a meal." When it comes to the total carbon footprint of a meal, emissions are greater from fertilizer production, farm equipment, and processing and distribution operations than from the plastic used to keep the food fresh.
The results of this study may be enough to sway some consumers away from the traditional grocery shopping method toward meal kit subscriptions.
However, while this study may surprise and sway some consumers, there are still packaging improvements consumers are looking to see. Here's packaging feedback we often hear from Food Box HQ readers and YouTube channel subscribers:
Less overall waste and plastics used
Insulation that uses recycled materials (such as recycled denim)
More compostable packaging
Zero use of styrofoam and other materials that are horrible for the environment
In 2020, especially with the current state of the environment, we're bound to see changes in how meal kits navigate the sustainability of their services — whether it's through marketing to change consumer perception or packaging changes.
More Specialization for Different Diets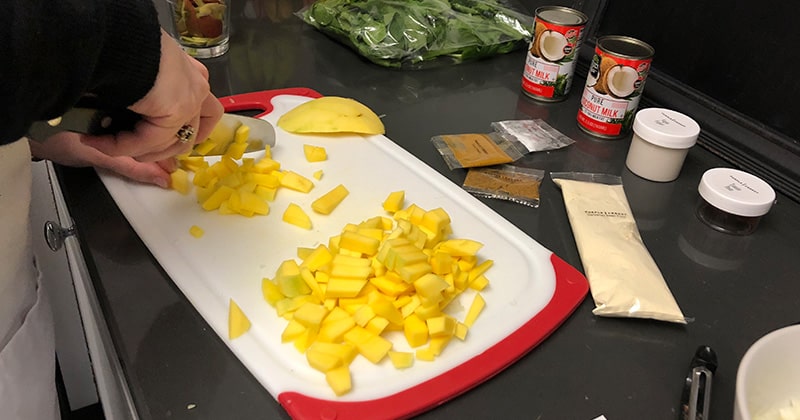 We see it every year... Millions of people make New Year's resolutions related to health and weight loss. In fact, according to a recent survey, nearly 80% of adults under 36 years of age admit that they could be healthier. For many of those trying to lose weight or improve their health, dieting is the method of choice. The challenge lies first and foremost in choosing a diet to follow and then, of course, following it.
According to the International Food Information Council Foundation, more than one-third of U.S. consumers follow some kind of diet or specific eating pattern. The most popular eating pattern cited in the survey was intermittent fasting with other options including paleo, low-carb, Whole30, high-protein, and ketogenic diets. Among younger consumers (aged 18 to 34), there was an even greater percentage following a specific diet or eating pattern.
Over the years of running Food Box HQ, I've found that one of the primary reasons people choose meal kits is to make it easier to follow a healthy diet. Meal kits of all sizes are starting to take notice. To give you an example, in 2019, one of Blue Apron's big initiatives was their limited partnership with Weight Watchers.
Other meal kits are making a name for themselves by hyper-focusing on certain diets year-round. For example, Green Chef was one of the first meal delivery services to offer vegetarian, paleo and even keto meal plans (not just single meals). While seemingly risky to only focus on niche diets, this strategy ended up working out well for Green Chef as they were acquired by HelloFresh in 2018.
Weight-loss isn't the only reason why people follow a diet. Research indicates that nearly 32 million Americans have some sort of food allergy. Yet, there are very few meal kits that cater to these types of food allergies. And of the ones that do offer food allergy specific meals, many are not officially certified, meaning there could be risk of cross-contamination in the food prep process.
Within the next year, I predict many meal kits are going to start to see the value in offering more niche diets — both for weight loss and food allergies.
Greater Meal Variation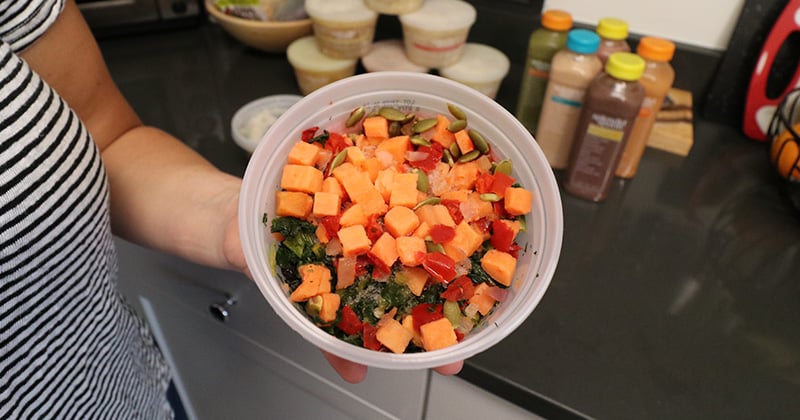 One of the main selling points of meal kit subscriptions is that they save you time. You no longer have to figure out what you're going to eat, find a recipe, make trips to the grocery store, etc. That being said, many meal kits today are only focused on providing dinner as the primary meal. If you have to go to the grocery store to pick up ingredients for breakfast and lunch, that negates the whole selling point of saving time.
As more people adopt meal delivery services into their lives, they'll want the meal kit to take care of each meal they're eating — breakfast, lunch, and even snacks.
Meal kits like Hungryroot have revamped their entire business to focus on just that. When they were founded, Hungryroot offered plant-based meal delivery. In 2017, even though they were love by customers, they shut down their business and relaunched with an online meal/grocery "marketplace" of sorts whereby you can have every meal planned and taken care of by them (as well as a large assortment of snacks).
We're likely to see more meal delivery services take a hint from Hungryroot's revamp and start offering more meal variety to appease customers.
More Competitive Pricing Options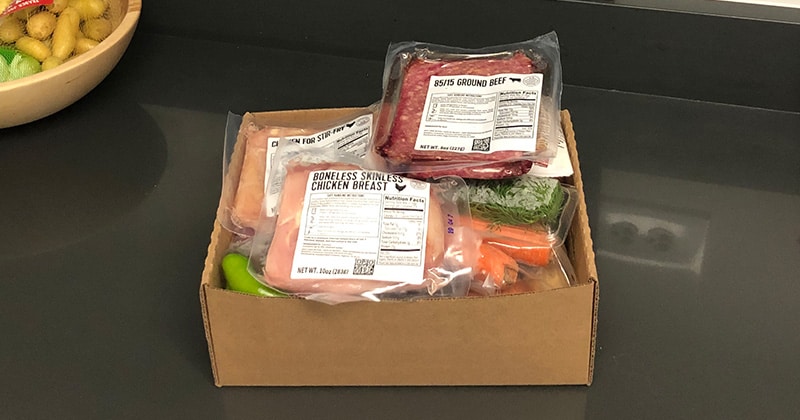 When major meal kit companies like Plated and Blue Apron hit the market, they were considered something of a luxury due to the price. Meal kit companies do not have the benefits of an existing supply chain or their own shipping logistics like many grocery stores do, so the higher cost of operation was passed on to the consumer.
Today, however, automation, processes, and logistics are being refined which cuts down on operation costs and brings consumer pricing to a more competitive level. As meal kit subscriptions become more affordable and more financially reasonable to consumers, we can expect to see another surge in popularity coming.
While pricing may seem high for some meal kits, the margins for this type of business are relatively small. What many meal kits strive for is a high volume of recurring customers — it's the only way for them to stay profitable. This means as more consumers subscribe, meal kits can begin offering more competitive pricing. Right now we're in a catch-22 situation. Many consumers aren't ordering meal kits because the price is too high. On the flip side, meal kits can't offer lower pricing because they don't have the volume of customers to do so yet.
With all that being said, there are a handful of meal kit companies (such as Dinnerly and EveryPlate) that are able to offer truly budget-friendly pricing, at around $5 per meal. How are they able to do so when everyone else isn't? It's actually pretty simple: they cut costs mercilessly and offset costs any way they can. The meals are usually quick with fewer ingredients. Some keep their instructions online only to cut down on printing costs. And they're able to offset delivery costs by adding advertisement slips in each box.
Regardless of how meal kits pull it off, they're likely to be forced to offer lower pricing in order to have mass appeal.
More Pre-Made Meal Kit Options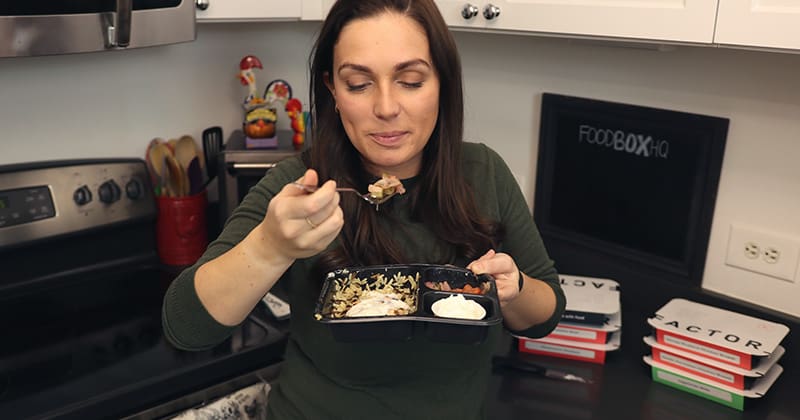 As mentioned above, the major selling point for most meal kit subscriptions is convenience and time. Upon first entering the industry, all meal kits would simply send the ingredients and recipe cards in a box for you to cook yourself. While convenient, there is still a time commitment involved in the prep, cook, and cleanup process for making each of these meals.
In recent years, we've seen pre-made meal kits explode in popularity. Most notably would be meal kits like Freshly and Factor Meals. In addition to sending the same (if not better) quality meals as many of the "big" meal kits on the market, they also make them for you. This means zero preparation and cooking involved, as well as nearly zero cleanup.
The next evolution of meal kits will likely eliminate the prep and cook stage entirely. While 2020 may be too early for all meal kits to make that switch, we're very likely to see the currently small pre-made segment of meal kits to rise in popularity and have more competition enter the arena.
Smaller Companies Merging with Larger Competitors
Running a meal delivery service means having to constantly increase your customer base, which helps bring down operation costs and increase margins/profits. What's the quickest way to increase your customer base? Acquire your competition.
Over the past few years, one of the rising trends is larger companies buying out smaller companies. For example, Hello Fresh acquired Canadian meal kit company Chef's Plate in 2018 and Freshly purchased GoReadyMade in 2019. While acquiring a meal kit means more customers and less competition, it also allows the buyer to seamlessly expand their operations by utilizing sellers preparation and packaging centers.
As the industry continues to evolve and meal kits are forced to show profitability, we're likely to see a rise in mergers or acquisitions to help them get there.
What do you think will happen in the world of meal kits this year? Let us know in the comments below!