When you purchase a toy for your child or a piece of clothing from the mall, you can simply check the tag to find out where it was made. If you want to take things a step further, you can do a little research to find out where the produce in your grocery store is imported from. But how much thought do you put into the meat you feed your family week in and week out?
The Food and Drug Administration (FDA) sets rules and regulations to keep consumers safe. One of these regulations is the Country of Origin Labeling (COOL) law which requires certain products to carry labels indicating that they are imported from another country. These laws apply to fresh and frozen produce, wild and farm-raised fish, certain proteins like lamb, goat, and chicken, but they do not apply to commonly consumed meats like beef and pork.
Since their inception, meat delivery services have been disrupting the established meat industry with one key selling point — tell people more about the meat they're eating. And it's working. Meat boxes such as ButcherBox have surged in popularity by simply dedicating their business to helping people get higher quality meats and understand where they came from.
Why is it important to know where your meat comes from? Today we're going to explore that question, uncover some unsettling facts about the meat industry, and help you determine what other meat purchasing options you have.
What's the Problem with Store-Bought Meats?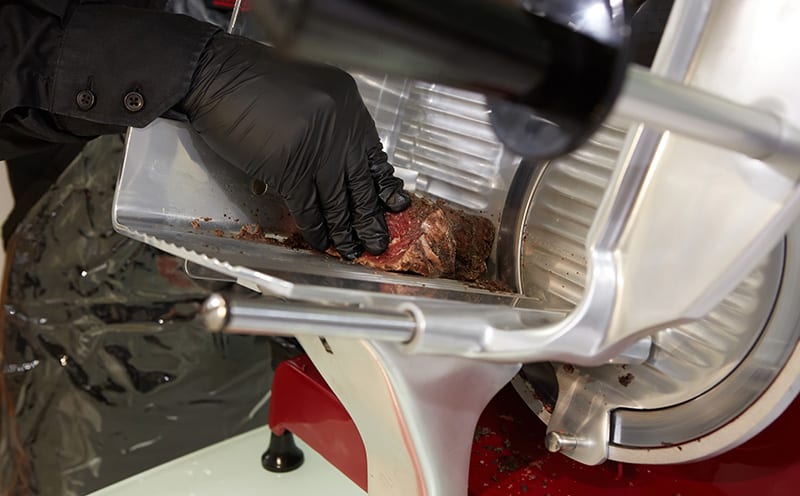 When you purchase food from your local grocery store, you take for granted that it is safe to consume. After all, food products are held to certain quality and safety standards established by the FDA. The problem is that mistakes can happen and, when they do, the product can be recalled. Food recalls are commonly issued because foreign materials have been found in the food or because it tests positive for bacterial contamination. What are some of the most commonly recalled food products? Grocery store meats. If you want to be shocked even more, Google "grocery store meat recall" and you'll see tens of thousands of articles listing meat recalls by grocery store brand. Some may be as recently as the month you're reading this article.
Most Americans don't think twice about the meat they buy at the supermarket, but what you don't know in this case could very well hurt you. Here are some disturbing facts about store-bought meats:
On top of all of this, in 2016, Country of Origin Labeling laws were repealed. This means that retailers and producers are no longer required to label meat products with the country in which the animal was raised, slaughtered, or processed. This change came about after Canada and Mexico, two of the U.S.' largest trade partners, argued that laws mandating country of origin labels discouraged Americans from buying meat sourced outside the U.S.
Advocates of the repeal claim that this change has no bearing on food safety, but it represents a decline in transparency within the food industry. The FDA still regulates the import of meat, limiting it to countries whose inspection systems are equivalent to U.S. standards. However, as we can see from the distressing facts above, food safety issues remain nonetheless.
That's why it's up to you to make smart and informed choices about your meat — where it comes from, how it was handled, and if it's even safe to eat.
Higher Quality Alternatives to Store-Bought Meat
If the above shocked you enough to want to give up on your grocery store meats, don't worry, you have other options.
The first is one that has been around for decades — local butchers. Beyond the fact that butchers specialize in providing a variety of different meats (which allows you to get rare cuts and types) they generally keep their meat storage and cutting practices to a higher standard than grocery stores. Walking in, you'll be able to use the butcher as a resource to learn more about how to store your meat, which are the freshest, how to best cook certain cuts, and where it came from. Local butchers have relationships with the farms they purchase their meats from so they're qualified to answer any questions you ask.
The next options are online butchers, meat delivery services, and farms that ship their meats direct. All of these services are generally the same — they give you the ability to purchase a high quality meat online. However, they each go about their business a bit differently.
Online butchers and meat delivery services are generally middlemen between the farms and you. Just like your local butcher, they'll source the meats, butcher them, and send them right to your door.
Alternatively, you can go directly to the farms to buy your meat online. Not all farms sell their meats direct to consumers yet (simply due to technological and logistical restraints) but each year, more and more are taking their farms online. Here's a rather extensive list of farms that ship direct to consumers.
At Food Box HQ, we tend to recommend online butchers and meat delivery services simply because the quality of meats is just as high as buying direct from farms and they usually offer a much better purchasing experience (e.g. the website is easier to use, packaging is better).
Whether buying meat from a butcher, online butcher, or any other meat delivery service, be sure to look for or ask for the following types of meats to ensure it's of the highest quality...
Pasture-Raised Meat: Pasture-raised animals receive a significant percentage of their nutrition from organically managed pastures and may receive supplemental organic grains.
Grass-Fed Meat: Animals that are grass-fed eat nothing but fresh grass or hay from the time they are weaned off their mother's milk until they are harvested.
Organic Meat: In order to be certified organic, the animal must be fed certified organic feed that doesn't contain any growth hormones or antibiotics. The animal must also have access to the outdoors and be raised on organic land.
Free-Range: Animals that are free-range are uncaged and free to move with outdoor access, though the amount or type of access is unspecified.
Why should you be asking for these types of meats? Compared to feed lot animals, pasture-raised, grass-fed, and organic meats tend to have lower total fat but higher levels of omega-3 fatty acids. This means that they are often lower in calories than equivalent cuts of factory-farmed meat with the additional benefit of being free from hormones and antibiotics.
Free-range animals are given the ability to live a better life, spending time in the pasture out on the range, where they naturally belong. In addition, some say that meat from animals that lived free-range, on a pasture, tastes better.
Choosing A Meat Delivery Service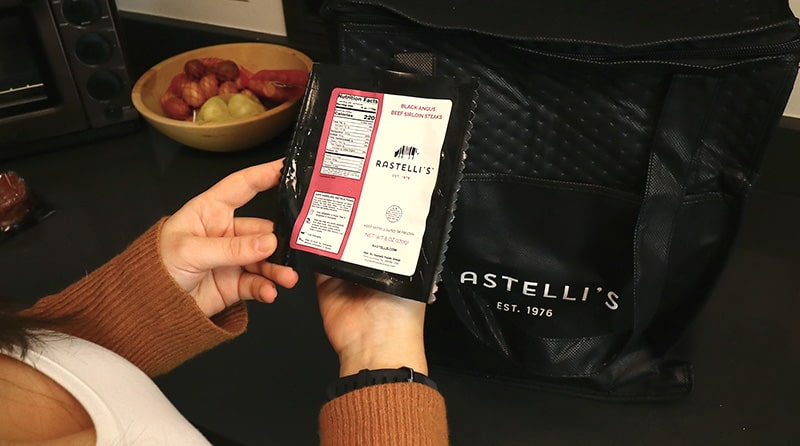 If you're ready to make the switch to higher quality meat and would rather the convenience of having a box shipped right to your doorstep, we can help you figure out which service is right for you.
Every meat delivery service is unique and offers their own particular benefits, so you'll need to do some research to determine the best option for you and/or family. To help, we've compiled an in-depth article on our favorites here. If you'd rather save some time, here's a rundown the best options to consider:
Final Thoughts
For most American families, meat is a staple. If you're feeding your family something on a weekly or even daily basis, it's important to understand where it came from and what's really in it. Quality should be celebrated, not hidden.
If you're looking for a higher standard of meat, try one of the recommended services above for uncompromised safety and maximum flavor.
Have a question we didn't answer? Want to know more about any of the meat delivery services mentioned? Let us know in the comments below and we'll get back to you as soon as possible!