How would you like to taste wines from all over the world? What if those wines could be delivered right to your doorstep every month? If that's got your attention, you'll want to learn about Vinebox, a subscription service for wine enthusiasts and newbies alike.
Whether you consider yourself a wine aficionado or you're just getting into drinking wine, Vinebox is a great service to consider. They're a company that's putting a spin on the typical subscription services that send food to your home. Instead, they're delivering quality wines for you to enjoy so you're able to find the ones that suit your tastes. Keep reading for what you need to know about Vinebox if you're interested in checking it out!
What is Vinebox?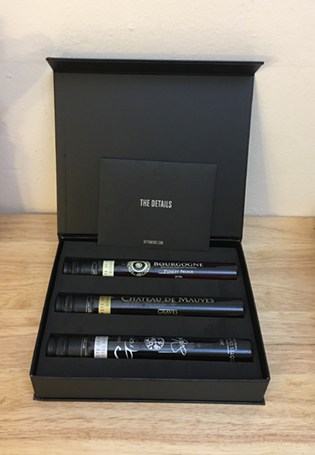 Vinebox is a monthly wine subscription service that delivers an assortment of wines straight to your door. The selection you receive is based on your personal tastes so you are more likely to get something you'd like to drink. What's great about this service is that you don't have to worry about spending your money on a full bottle of wine that you may or may not like. Instead, you receive a glass-size serving of each wine to taste.
To get started, you'll first be prompted to take a quiz that Vinebox has created. This is their opportunity to learn all about your wine preferences. That information will then be used to curate a selection of wines they think you'll enjoy. After that, all you have to do is wait for your order to be delivered. It doesn't get any easier!
Each month, you'll receive three or six new wines to taste. They're sent by the glass, not the bottle, thus giving you the ideal serving size for tasting it. If you find one you love, Vinebox can then recommend full-size bottles based on your reviews. You're even able to purchase your favorites so you can always have them on-hand in your home.
Not only do you get wines in your box, but you'll also receive extra details to teach you even more about the wine you're enjoying. Each wine includes tasting notes, recommendations, and pairings. They even include fun facts about each wine. With the help of Vinebox, you'll learn everything you need to know and your friends are sure to be impressed with your knowledge!
About the Wine Selection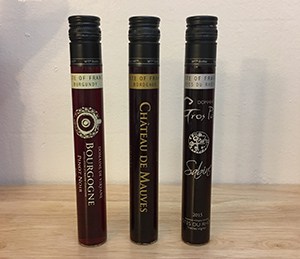 At this time, the wines Vinebox curates are exclusively from Europe. You can expect to find wines from France, Spain, Italy, and Germany. However, they are looking to expand and bring their customers even more of a wine selection.
Their team of sommeliers and wine experts handpick each of the wines that go into the monthly box. You can expect quality wine from small to medium-sized vineyards that have been around for years. Plus, you're sure to get something you'll love because you have the option to select a box of just red wine, white wine, or a mixed box.
Once the wines are chosen, they're bottled by-the-glass to give you the perfect serving size for tasting. Vinebox uses a patented rebottling technology to do this that preserves the taste and quality of the wine. In fact, each wine is guaranteed for up to three years, so you don't have to worry about its shelf-life when it's in this glass.
Benefits of Vinebox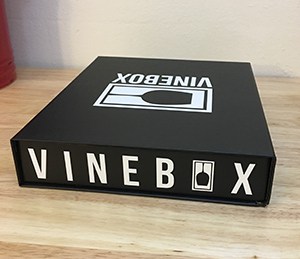 The wines you receive will be curated from all around the world, which gives you the opportunity to taste wines you may not have otherwise experienced. It's your opportunity to explore new regions and also learn more about your own taste preferences. Vinebox has made it easy for you to discover your favorite wines that you'll want to keep stocked in your home.
Another benefit is that you don't have to buy an entire bottle of wine just to try it out. Whenever you venture out to the store in search of a new wine, you're taking a risk of whether or not you'll actually like it. If it turns out you don't enjoy the wine you've purchased, you've ultimately wasted your money. Instead of tossing away cash when trying new ones, you can use Vinebox to taste before buying. The best part is that their service starts at just $25 per month.
Who It Would be Good For
Vinebox is a great service for anyone interested in wine. If you're someone who loves a glass of wine with dinner and knows quite a bit about them, Vinebox will help open you up to even more wines from around the world. It's an opportunity to expand your tastes and try new things without having to spend a ton of money to do so. Plus, many of the wines you receive won't be readily available within the United States.
For those who are just getting into wines and are feeling unsure of where to start, Vinebox can still help you out. Once you've completed their quiz, they'll hand-select wines based on your preferences. It's your chance to taste and see what you really like without committing to purchasing a full bottle.
You can even give Vinebox to a wine lover in your life! They have a dedicated gifting page that allows you to purchase a gift subscription to send to a friend or family member. You can select the duration of their membership and send it their way. It's sure to be an appreciated gift!
Joining Vinebox
The first thing you'll want to check is whether or not Vinebox delivers to your state. Due to shipping laws that vary by state, they are unable to reach everyone. At this time, they are not able to ship to: Alabama, Alaska, Arkansas, Delaware, Hawaii, Kentucky, Mississippi, New Hampshire, Oklahoma, Rhode Island, South Dakota, Utah, and Vermont.
If you're ready to sign-up for Vinebox, you have three different membership plans to choose from. They offer a monthly plan, a three-month plan, and a 12-month plan. If you choose the three-month or 12-month plan, you account will renew on a monthly basis after the initial membership has run out. You will, however, still be billed at the reduced monthly rate.
You can also skip shipments if you need to take a break from Vinebox. This will come in handy if you're ever going out of town and won't be able to receive your shipment. You can easily do this by logging into your account and choosing to skip a shipment.