Do you ever get frustrated trying to find healthy, speciality items when shopping at your local grocery store? If so, you're not alone. While there are many stores making the effort to stock more healthy items, it doesn't mean you're going to easily find everything you're looking for. And this is largely the case for those who don't have access to stores like Whole Foods or Trader Joe's.
But the last thing anyone wants is to shop at three different grocery stores or multiple online shops just to purchase everything they want. Plus, no one wants to pay a fortune to get their favorite snacks. So, that's where Thrive Market comes in.
Thrive Market is an online shop that provides customers with a wide array of specialty, healthy items. Not to mention, they have their own brand of nutritious snacks and kitchen essentials as well. And the best part? They offer everything at great prices.
Since Thrive Market eliminates the middleman, you're able to avoid the retail markup you get when shopping at your local grocery store. That means you get to save 25-50% off the store prices when shopping with them.
Sound appealing? Before you sign-up, we have everything you need to know about becoming a Thrive Market member...
How to Join Thrive Market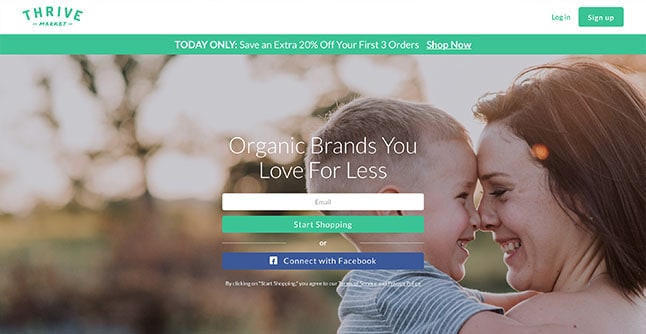 The first thing you'll need to know about Thrive Market is that there is a yearly membership fee. It costs $59.95 per year to order with them. While that may seem like a lot initially, they say their customers basically receive that money back in all the savings they earn on purchases.
However, if you're on the fence, the good news is that they offer a free 30-day trial. This will give you plenty of time to place a couple of orders and see how you like the service. Plus, you'll be able to compare the prices to what you'd normally pay at the grocery store or other shops and see just how much you're saving.
Another benefit to being a Thrive Market member is that the $59.95 yearly fee is actually giving back to a family who needs it the most. In an effort to make healthy eating accessible to everyone, they give a free membership to someone in need whenever a new paid member signs up. That should make you feel good about joining!
Types of Food They Offer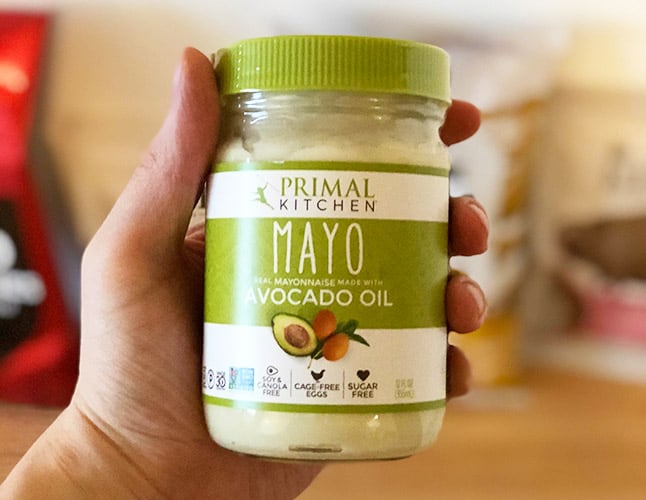 The next thing to consider when deciding whether or not you want to join Thrive Market is what kind of food they have to offer. That's what they're all about, after all! And the great thing is, they have a variety of different and speciality food available for purchase, as well as health and beauty items.
In the shop, you'll find all kinds of snacks to satisfy every craving you could possibly have. Thrive Market also offers cooking and meal ingredients, candy, ghee, oils, baking supplies, coffee, condiments and sauces, and many other items. It's safe to say that they'll have what you're looking for when it comes to healthy eating.
To make it even easier to find new items, you can also search based on your needs. They have sections for gluten-free products and options for those who are paleo, keto, raw, Whole30, or vegan.
They've also added the option to purchase meat and seafood directly from Thrive Market's website. You'll find beef, pork, poultry, and seafood in their shop. This is perfect for anyone looking for free-range organic chicken and premium cuts of meat, which can be hard to find online.
Freshness of Food
If you've never done any kind of online food shopping before, you might be wondering about the quality of the food you'll receive. However, that's really not a concern with Thrive Market. Why's that? Because it's basically like shopping at a Trader Joe's or Whole foods, but online. Based on our experience with Thrive, everything has been extremely fresh and not even close to its expiration date.
Other Items on Thrive Market
As mentioned, Thrive Market also gives you access to a lot of natural beauty products. They have haircare items, skincare essentials, toothpaste, and also makeup. So, not only are you able to discover plenty of new, healthy foods… You can order better-for-you beauty products at the same time.
Delivery
At this time, Thrive Market delivers to all residential and commercial addresses within the contiguous United States. That means they currently cannot ship orders to Alaska, Hawaii, or Puerto Rico. They also do not ship to Canada. Based on what they say on their site, Thrive Market does hope to expand their shipping area, so you'll have to check back in the future to see if anything has changed.
Any order over $49 will ship for free. However, if your order is below $49, you will be charged for shipping. This cost will vary depending on your location. You'll be able to see the total once you've entered your zip code at checkout.
You can also expect your order to ship out within 24 to 72 hours from when you've placed it. You'll receive a shipping confirmation via email as soon as it has been shipped.
Final Thoughts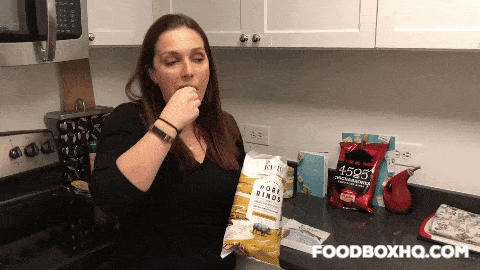 If you're looking for an easy way to discover new healthy foods or to purchase some of your favorite items, Thrive Market is worth checking out. Having everything available at your fingertips in one place online is incredibly convenient. Plus, the 25-50% savings you'll receive on each item you purchase is worthwhile. After all, who doesn't like keeping more cash in their pocket?
The one thing we loved about using Thrive Market is the fact that they organize products on their website by specific diets. For example, let's say you're on the keto diet. You can just click that option as the category and narrow down all of your foods to only keto-specific products. This means you don't have to worry about reading every single product label to ensure it fits into your diet. This is a huge time saver!
If you're interested, I recommend giving Thrive Market a try for free for 30 days and if you don't love it, cancel and you wont be charged their membership fee.
Have a question about Thrive Market? Leave your comment below and we'll get back to you as soon as possible!