One of the hardest parts about following any diet is the effort it takes to plan, prep, and prepare your meals for the week. Let's be honest... Following a diet is hard work, and it's difficult to maintain motivation when you live a busy life and have other responsibilities to tend to.
That's where meal delivery services come in. They take the grunt work out by providing you with the meals that cater to your specific diet. Here at Food Box HQ we've used meal delivery services to help us stick to a variety of different diets—everything from Whole30 and keto to vegan and Mediterranean.
While not the cheapest way to follow a diet, a meal delivery service definitely makes meals easy, convenient, and, often times, even fun. From our experience, it's one of the best ways to try new meals that fit into your diet as well as learn recipes you can use in the future.
With all that said, there are a lot of diet meal delivery services to choose from these days and it seems like more are popping up every week. We've spent years trying dozens of different diet meal delivery services. These boxes range from meal kits that offer popular vegan and vegetarian plans all the way to prepared meal delivery services that craft meals to fit highly restrictive diets such as gluten-free.
To make it easier for you to pick the best diet meal delivery service for your needs, we've narrowed down our favorites based on overall value, variety, ease-of-use, and (most importantly) taste. We'll be covering our favorite Weight Watchers, vegetarian, vegan, pescitarian, carnivore, and Mediterranean diets. If you're looking for any others, be sure to search the site for your specific diet.
Food Box HQ Note: Before we dive into our top picks, it's important to note that anyone wanting to switch or start a new diet should speak to a medical professional before doing so. This article is not intended to give any medical advice or promote one diet over the other.
Best Overall
Fresh N' Lean
Fresh N' Lean is a prepared meal delivery service with some of the most variety we've ever seen when it comes to diets. Their current plans cover the following diets: Mediterranean, vegan (including a low-carb version), keto, paleo, high protein, and Whole30 approved.
As a pre-made meal delivery service, all meals arrive fresh, chilled, and ready to eat.
The plans themselves are also very straightforward. You pick which diet you'd like to follow, then each week you choose how many meals you'd like to receive (5 or 7). One of the nice things about having the option to choose 5 days of meals is you can have "cheat" days, go out to eat, or make something yourself.
Our favorite part about using Fresh N' Lean is they allow you to customize meal plan; excluding ingredients you dislike or may have an allergy to. Every meal they offer is gluten-free (not certified gluten-free) and contains organic, non-GMO, and sustainably sourced ingredients. They also don't use any processed or artificial ingredients.
Types of Meals Offered: Breakfast, Lunch, Dinner, Dessert, and Snacks.
Lowest Price Per Meal: Every meal plan has a different base price for meals, but the lowest price per meal they offer is $7.83 for the Standard Vegan plan. Both the Keto and Paleo plans are $10.63 per meal, the Protein+ plan is $10.36 per meal, the Whole30 plan is $12.99 per meal, and the Low Carb Vegan plan is $10.09 per meal.
Examples of Fresh N' Lean's Meals:
Almond Crusted Cod (Keto)
Kung Pao Chicken with Broccoli and Roasted Sweet Potato (Paleo)
Spinach Pesto with Navy Bean Bowl (Vegan)
Slow-Cooked Rosemary Thyme Beef with Root Vegetables (Whole 30 Approved)
Mediterranean Salmon (Mediterranean)
Why Fresh N' Lean Made The List:
Fresh N' Lean is by far the best for diet variety as well as variety of meals within each diet. Each plan offers around 25 different meals each week between breakfast, lunch, and dinner.
Every meal is designed and created with health, taste, and nutrition in mind.
They're USDA inspected/certified and FDA compliant. You can read more about their food safety practices here.
They use organic and non-GMO ingredients, and they have sustainable sourcing practices.
With multiple options to restrict specific ingredients from your meal plan, they are highly accommodating to dietary needs and food preferences.
Potential Drawbacks:
They recommend heating their meals up in the plastic trays they come in. While they say these trays are "microwave safe" and free from BPA, growing evidence suggests that chemicals in the plastic can leach into food when heated in the microwave. We often move our meals from their plastic tray to a microwavable safe plate.
The meal trays are difficult to open. They vacuum seal each meal to ensure quality and freshness, but they're sealed so tightly that it's a process getting them open. This would be a major drawback for anyone with mobility issues or trouble with their hands.
I found their portion sizes to be a bit small.
Best For Weight Watchers (WW)
Blue Apron
If you are a part of Weight Watchers, then you'll definitely want to check out Blue Apron. They've partnered with Weight Watchers (WW) to make tracking your points, calories, sugars, etc. easy and convenient.
Under their Wellness, Signature, and Signature for 4 plans, you'll find Blue Apron meals with the blue Weight Watchers logo, which means these meals are "Weight Watchers Recommended." When you receive these meals, they come with a recipe card that has a barcode you scan in the WW app to track your points.
Blue Apron is a traditional meal kit service, meaning you prepare and cook the meals yourself. They send pre-portioned ingredients along with step-by-step instructions on how to best prepare your food.
What really impressed us most about Blue Apron is that you can tell that they value the actual craft of cooking. Their recipe cards are structured in a way that make it easy to follow even more advanced recipes. Plus, from the many boxes we've ordered over the years, their meals have been delicious.
Types of Meals Offered: Lunch, Dinner
Lowest Price Per Meal: $7.49 (for their signature plan, with 4 people and 4 recipes selected). The average price per meal is $8.99.
Examples of Blue Apron's Meals:
Yuzu Chicken & Brown Rice with Carrots and Bok Choy
Shawarma-Spiced Tilapia with Roasted Potato & Arugula Salad
Peach & Snap Pea Grain Bowl with Feta Cheese & a Sunny Side-Up Egg
Smoky Chicken & Creamy Cilantro Sauce over Spicy Carrots & Farro
Honey-Lime Tilapia with Bok Choy & Brown Rice
Why Blue Apron Made The List:
With Blue Apron, you can enjoy Weight Watcher approved meals that instantly update your points in their app. This means you don't have to worry about tracking any macros at all.
While there is an extra time commitment to prep and cook Blue Apron meals, they are some of the tastiest out of all of the meal kit meals we've tried.
The recipe card is easy to understand and actually teaches you how to cook. We've found that by using Blue Apron you can significantly improve your cooking skills while learning new recipes.
Potential Drawbacks:
Unfortunately, they don't have a lot of "Weight Watchers Recommended" meals to choose from each week. They only offer 2 to 3 meals, which limits one's options quite dramatically.
Blue Apron only offers up to four meals per week, considering they only offer up to 3 "WW" meals, this means you'll have to choose another non- Weight Watchers meal that fits in your calorie, carb, sugar, and fat range.
Expanding on the above note, with only up to 4 dinner options available per week, you'll still have to make yourself meals for the other days. They don't offer breakfast options. If you're looking for a service to cover most of your meals, you'll probably want to consider another service.
Best For Vegetarian Diet
Mosaic Foods
If you're looking for a variety of delicious frozen pre-made vegetarian meals, then you'll want to check out Mosaic Foods. They offer bowl-style meals, soups, family meals, oat bowls, and smoothies. What we love the most about Mosaic Foods is their "family meals", which are large oven-ready meals that bake in the oven and can feed up to 4 people.
What's nice about Mosaic meals is that, while they're frozen, they don't taste like traditional frozen meals. Their meals are bursting with flavor, hearty, and filling. They also don't go overboard on the carbs, which I've found can be a problem when following a vegetarian diet. They give you a good mix of "good for you meals" (like their veggie bowls) and "craveable" options (like their pizzas).
How their meal delivery service works is by first selecting a plan, which depends on how many items you would like in your box. They currently offer a 6-item box, a 12-item box, and an 18-item box. Both the 12 and 18-item plan come with free shipping. From there, you choose which meals you would like in your box.
One of the things I appreciate about their menu is they have logos for each meal that describes more about it, such as "vegan," "wheat-free," "nut-free," etc. This makes the selection process a bit easier if you have a more restrictive diet.
Types of Meals Offered: Breakfast, Lunch, and Dinner
Lowest Price Per Meal: $4.99
Examples of Mosaic's Meals:
Coconut Chickpea Curry
Butternut Squash and Sage Pasta
Tangy Thai Stir Fry
Buffalo Cauliflower Pasta Bake
Golden Milk and Blackberry Oats
Ginger Papaya Smoothie
Why Mosaic Foods Made The List:
One of the best aspects of Mosaic Foods is that they are less expensive than most other prepared meal delivery services but their meals are not less flavorful or smaller portions.
We found them to be a great option to consider for those who are new to the vegetarian diet. The meals are not only flavorful but being frozen means that they last for a long time so you can work them into your days at your own convenience.
They are one of the few premade meal delivery services out there that offers all meals (breakfast, lunch, and dinner) as well as snacks, smoothies, and even family-style meals.
Their packaging is 100% recyclable, which is hard to come by in the meal delivery world.
Mosaic gives back to its community by working with a non-profit called City Harvest to provide food to New Yorkers in need.
Potential Drawbacks:
Mosaic isn't clear on where they source their ingredients and whether they're organic/non-GMO or not. This tells me their ingredients are most likely non-organic and GMO.
They only offer "bowl-style" meals for their single-serving options. While they do offer a ton of variety, some may want vegetarian meals that aren't limited to the "bowl" style.
They require you to input your zip code and email address before picking your plan/meals.
Best For Pescatarian Diet
Sunbasket
Sunbasket is known for their more exotic and adventurous meals but they're also one of the few meal kits to cater to many different diets (most others only offer 2-3 diet options max). Some of their diet options include pescatarian, vegetarian, Mediterranean, gluten-free, paleo, and diabetes-friendly.
Where we think they really stand out is with their pescatarian options, as their plant-dense, seafood-based meals are exceptionally delicious. All of their seafood is sustainably sourced and is approved by the Monterey Bay Aquarium Seafood Watch sourcing process, which supports environmentally sustainable seafood.
Ordering fish online can seem a little risky (especially if it needs to be shipped longer than a day) but we found Sunbasket does a great job of packaging their boxes, keeping everything cold. We've never had any issues with our fish arriving thawed. One thing to note, though, Sunbasket recommends cooking their fish meals within 3 days of receiving them.
Sunbasket also has a marketplace where they offer fresh seafood, such as Wild Alaskan Halibut and Wild Sea Scallops. If you're not strict about a specific diet, then no worries, as Sunbasket always allows you to pick from the full menu and you're not locked into a specific diet plan.
Types of Meals Offered: Breakfast, Lunch, Dinner, Snacks, Drinks, Desserts, additional Meats, and pre-made meals.
Lowest Price Per Meal: $11.49
Examples of Sunbasket's Meals:
Salmon Cakes with Tahini Goddess Dressing and Celery-Radish Salad
Crab Cakes over Primavera Pasta Salad with Rémoulade and Pine Nuts
Chicken Larb Lettuce Cups with Carrots and Fresh Mint
Crispy Sesame-Miso Tofu over Bok Choy Salad with Cashew-Lime Dressing
Smoked Atlantic Salmon (Ready-To-Eat Protein)
Honey and Tart Cherry Cheesecake
Why Sunbasket Made The List:
Sunbasket meals are unique, adventurous, and fun to make.
They are much more than just a meal kit service. With Sunbasket, you're gaining access to a full marketplace. This allows you to fully customize your weekly food box to best fit your diet.
From our years of testing out Sunbasket, we can tell that they prioritize high-quality, organic, and sustainably sourced ingredients. They are transparent in their sourcing practices and let you know when any ingredients aren't organic.
They offer meal kit meals and pre-made meals. This allows you to mix it up depending on your schedule.
Potential Drawbacks:
They're not the best service for picky eaters. When testing their meals, we found their flavors are bold and unique, which is great for adventurous eaters and not so much for picky eaters.
Shipping isn't free and they're fairly expensive on a per-meal basis when you compare them to other meal kits.
Their recipe cards don't include visual step-by-step instructions. Given that many of these recipes can be somewhat complex for beginner cooks, not having a visual makes preparing and cooking each recipe a bit more difficult.
Best For Vegan Diet
Daily Harvest
Daily Harvest is a vegan meal delivery service with a focus on organic meals, smoothies, snacks, and more. They're a great choice if you follow a vegan diet and you're looking for easy ready-made meals you can eat on the go.
They originally started as just a smoothie service, so they have an amazing variety of smoothie flavors to choose from. In addition to smoothies, Daily Harvest has a decent amount of breakfast options to choose from, too. They offer different "forager" oat, chia, and flax bowls as well as lattes.
They currently offer three different plans/box sizes: Small (9 items), Medium (14 items), and Large (24 items). From there, you pick which vegan meals you would like in your box, and shipping is always free.
One thing to keep in mind, if you're considering Daily Harvest, is that the flavors can be a bit adventurous. Think combinations like kohlrabi and zucchini. That's not to say they're bad—quite the opposite actually. They do a great job of making "weird" combinations delicious.
Types of Meals Offered: Breakfast, Lunch, Dinner, Desserts, Snacks, and Drinks
Lowest Price Per Meal: $6.79
Examples of Daily Harvest's Meals:  
Cauliflower + Rice Pest Harvest Bowl
Chickpea + Coconut Curry Harvest Bake
Artichoke + Spinach Flatbread
Peach + Cinnamon Grain-Free Forager Bowl
Chocolate + Almond Chia Forager Bowl
Spiced Pear + Cranberry Smoothie
Carrot + Cinnamon Smoothie
Why Daily Harvest Made The List:  
Daily Harvest is one of the few pre-made plant-based meal delivery services currently on the market. Many other options are pretty expensive (e.g. Sakara and Sprinly).
They offer breakfast, lunch, dinner, dessert, and snacks (which all fit within a vegan diet).
We found them to be fairly accommodating to allergies, flavor preferences, and dietary restrictions. They have a filter option on their menu, allowing you to choose your specific flavor likes and dislikes.
Being frozen, their meals are a great choice for those who live busy lives and need plant-based meals they can have quickly or take on the go.
They support local farmers who practice sustainable, regenerative agriculture.
Potential Drawbacks:
Some of their meals/flavors are hit or miss. It's clear that they're still in the process of perfecting their meals, and sometimes the flavors are too much for my liking. If you're a picky eater, Daily Harvest might not be the best choice.
They've been increasing their prices, which is making them less affordable than they previously were. At $8.49 per smoothie, you can be the judge at whether it's worth it.
Best For Carnivore Diet
Crowd Cow
Crowd Cow is a meat delivery service that basically acts as an online butcher. They offer an expansive menu of meats with a variety of cuts. If you're following the carnivore diet, Crowd Cow is your one-stop shop for high-quality and delicious meats.
Not only do they have your typical meats, such as beef, pork, and chicken, but they also have specialty meats such as duck, bison, wild boar, and elk. Crowd Cow is unique in that you have the choice to subscribe to a recurring box, or you can order as you'd like (a la carte). Many online butchers that we've reviewed here at Food Box HQ only allow you to subscribe (such as ButcherBox).
What I appreciate most about Crowd Cow is that they give you the option to shop by farm. This allows you to learn about how the animal was raised, where it came from, and what they specifically do to ensure the quality of their meat.
Types of Meals/Items offered: Meats, Seafood, Pre-Made Side Dishes, Veggie Burgers, Seasoning, and Desserts
Lowest Price of Meat Per Pound: $5.52
Examples of Crowd Cow's Meats/Cuts:
Beef: Ground Beef, New York Strip End Cut, Boneless Ribeye Steak, Hickory Smoked Organic Uncured Beef Sausage
Chicken: Organic Free-Range Chicken Breasts, Pasture Raised Boneless Skinless Chicken Thighs, Free Range Deli Carved Thick-Cut Oven Roasted Chicken Breast
Pork: All-Natural Thick Cut Bacon, Bone-In Pork Chops, Baby Back Ribs, Heritage Boneless Pork Butt Roast
Seafood: Steelhead Trout Fillet, Wild Sockeye Salmon, Wild Maine Lobster Tail Pair, Wild Caught Gulf Shrimp
Specialty: Bison Ribeye Steak, Lamb Loin Chop Pair, Venison Tenderloin, Wild Boar Summer Sausage, Fully Cooked Half Duck
Why Crowd Cow Made The List:
When following the carnivore diet, you'll likely want a variety of meats (so you don't get bored eating the same thing each day). Crowd Crow has some of the largest variety of meats we've seen. For example, they have over 30 different types of beef alone.
They are fully transparent with their sourcing practices so you can know exactly where your meat is coming from and how it was raised.
They offer free-range, pasture-raised, and organic meats.
You're not locked into a subscription so you can order as much as you'd like, when you like.
Crowd Cow has wonderful resources that teach you how to cook meat, including videos and in-depth guides. They also offer recipes and other items such as desserts, side dishes, and veggie burgers.
Potential Drawbacks:
They source some of their meat from outside the United States. This can either be a pro or a con depending on how you look at it. The con is the meat has to travel long-distance to reach these shores and then your home, so there's potential for the quality to decrease. On the other hand, it creates more opportunities to source meat from organic, free-ranger farmers who raise their animals with compassion and gentleness.
Shipping is free only on orders over $125 dollars, which is pretty expensive.
We've found out the hard way that popular items sell out quickly, which can be frustrating if you're looking for a specific cut.
Best For Mediterranean Diet (Pre-Made)
Modify Health
Modify Health is one of the few diet-specific meal delivery services that fully supports your wellness journey. Rather than only offering meals, ModifyHealth has a full guided Mediterranean diet program that you can follow called the "Get Well Program". This includes educational material and even dietician support with your meal program. We found this to be a good option for those who are new to the Mediterranean diet or need a little extra support from a dietician.
If you don't want to follow the full program, you can always go with their simpler "Mediterranean Meals" program, which only offers meals.
Types of Meals Offered: Lunch and Dinner
Lowest Price Per Meal: $11.75
Examples of ModifyHealth's Meals:  
Baked White Fish with Quinoa & Vegetables
BBQ Pulled Chicken with Broccoli & Roasted Potatoes
Black Bean Burger with Roasted Red Bell Pepper Sauce
Curried Wild Rice with Chickpeas, Red Bell Peppers, Artichoke Hearts, and Golden Raisins
Paprika Salmon with Herb-Roasted Potatoes & Green Beans
Why ModifyHealthy Made The List:  
ModifyHealth offers an in-depth Mediterranean diet program that can fully support you on your wellness journey. This makes them a great option for those looking for the most dietary support possible.
They have a clinical advisory board made up of medical experts who review each recipe.
Their portion sizes are a bit bigger than many other pre-made meal delivery services that we've tried.
All of their Mediterranean diet meals are organic, gluten-free, non-GMO, and low sodium.
Potential Drawbacks:
Some of their meals lack flavor. This is most likely due to their meals being low-sodium and low-sugar.
They don't offer breakfast meals for the Mediterranean diet plans.
They're not budget-friendly. It makes sense that they're more expensive than other services given the quality of their meals and the programs they offer. However, their price does make it harder for those looking for diet support while on a budget.
Best Vegan Meal Kit
Purple Carrot
If you're new to the vegan diet, you may be feeling unsure about what to cook for yourself. Oftentimes, people build their meals around the "center" meat, and when the meat is taken out, they're unsure how to cook a meal that will leave them full and satisfied. This is where Purple Carrot comes in.
They're one of the only 100% vegan meal kit services currently on the market. Not only do they provide tasty meals, but they also help you learn how to cook vegan meals. They offer meals that are unique and full of flavor, which makes the transition to veganism that much easier.
What we love most about Purple Carrot is that their meals are not what you traditionally think vegan meals are (boring and bland). They do a great job of creating recipes that you wouldn't even immediately classify as "vegan" (for example, their Crispy Butternut Squash Dumplings).
Additionally, they make sure their meals are balanced. This is something that is really important when it comes to plant-based meals (which can sometimes be low in macros like protein).
Types of Meals Offered: Breakfast, Lunch, Dinner, Snacks, and Pantry Items
Lowest Price Per Meal: $11.00
Examples of Purple Carrots Meals:
Creamy Tahini Noodles with Crispy Shiitakes & Quick Pickles
Spicy Mango Tempeh with Toasted Almond Couscous & Lemon Arugula
Gnocchi Al Pesto with Charred Green Beans & Lemon Zucchini
Coconut Ginger Congee with Crispy Tofu (Lunch)
Chocolate Chia Pudding with Strawberry Jam & Peanuts (breakfast)
Why Purple Carrot Made The List:
Purple Carrot is one of the only vegan meal kits currently available.
In addition to meal kit meals they also offer pre-made vegan meals so you can have meals on the go.
They are fairly accommodating to other diets and allergies, including gluten-free, soy-free, and nut-free.
Their meals are balanced in terms of macros. This means you can follow a plant-based diet without having to worry about getting too many carbs, too little protein, etc.
Potential Drawbacks:
Purple Carrot is not the best meal kit for new or beginner cooks. Some of their recipes are intensive and can take a while to prepare and cook. Take, for example, the dumpling recipe mentioned above—it requires actually making the dumplings by hand.
They don't offer a lot of options for meals each week, so you're unable to get a full weeks worth of plant-based meals using their meal kit. For example, they only offer around 8 dinner meals, 2 lunch options, and 2 breakfast options. This limits your options quite dramatically.
Brief Overview of The Diets Mentioned
There are thousands of different diets that people follow—some for specific health reasons, some to lose weight, and some to simply feel better throughout the day.
We narrowed this list down to some of the most popular all-around diets that aren't your traditional "fad" diets.
Below you'll find more information and resources about the diets mentioned above…
Weight Watchers (Now Known as 'WW') Diet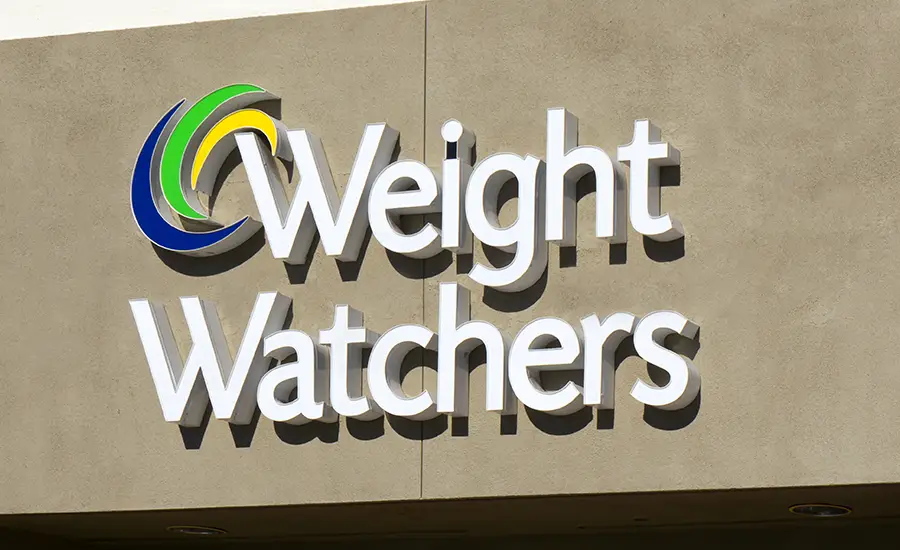 This diet is specific to the Weight Watchers program that is designed to help you lose weight. They've recently taken a holistic approach to weight loss where they evaluate the individual's needs, activity level, and sleep. Since they cater each plan to the individual, no two plans are alike.
Weight Watchers works as a point system, which gives every food and beverage item a specific amount of points. You can track your points through their app, and frame a diet plan that is best suited for your nutritional needs. Using Blue Apron in accordance with your weight watchers program can be a new, fun way to create healthy meals and keep track of your points.
You can learn more about the Weight Watchers (WW) diet at their official site here.
Vegetarian Diet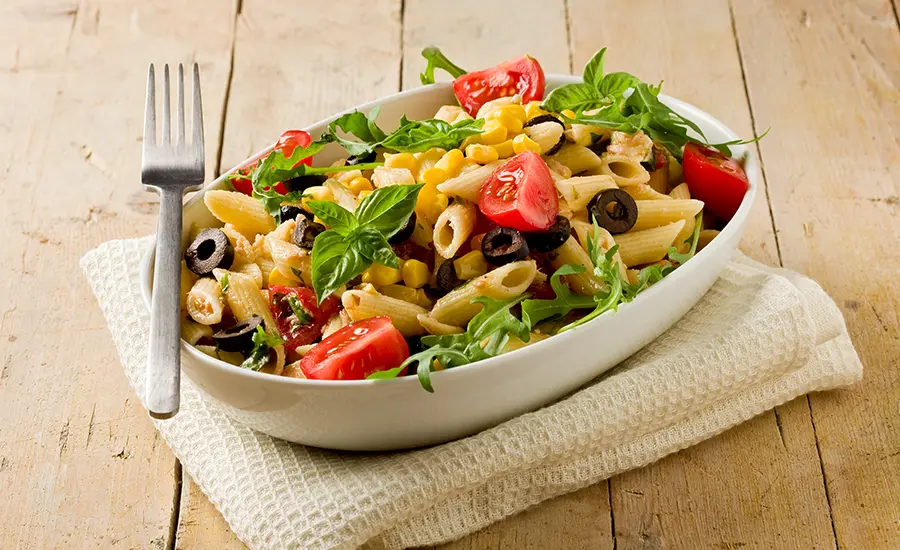 The vegetarian diet excludes any type of meat, including seafood. Some foods made with animal byproducts are allowed on this diet. Examples include eggs, milk, and cheese.
Unlike other popular diets, the vegetarian diet is more often a lifestyle choice. However, there are exceptions to this as the vegetarian diet holds many health benefits, such as lowering the risk of heart disease and diabetes.
Pescatarian Diet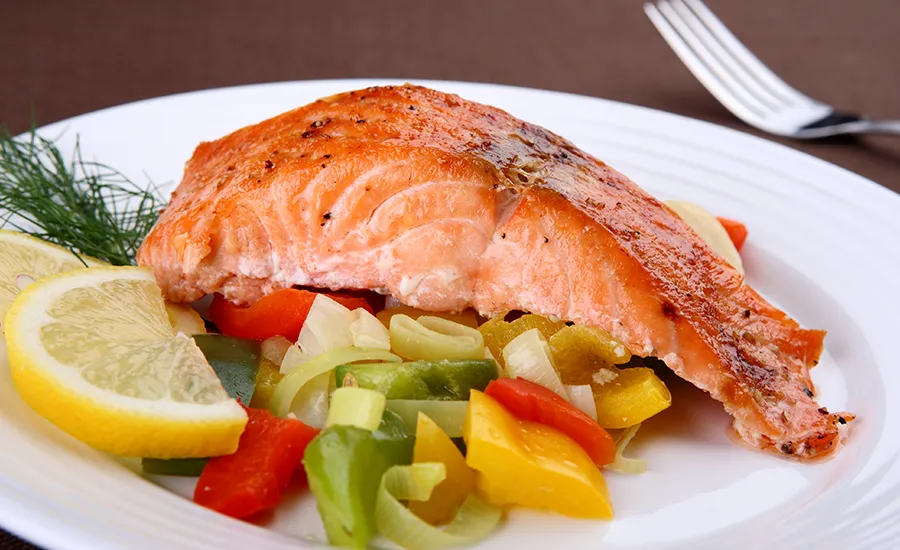 The pescatarian diet is quite similar to the vegetarian diet, the only difference is that this diet includes fish and seafood. Pescatarians eat mostly plant-based meals, with the addition of seafood/fish in some meals for protein and omega-3 fatty acids. As with the vegetarian diet, being a pescatarian generally comes with a host of health benefits, such as lowering cholesterol and reducing the risk of obesity.
Vegan Diet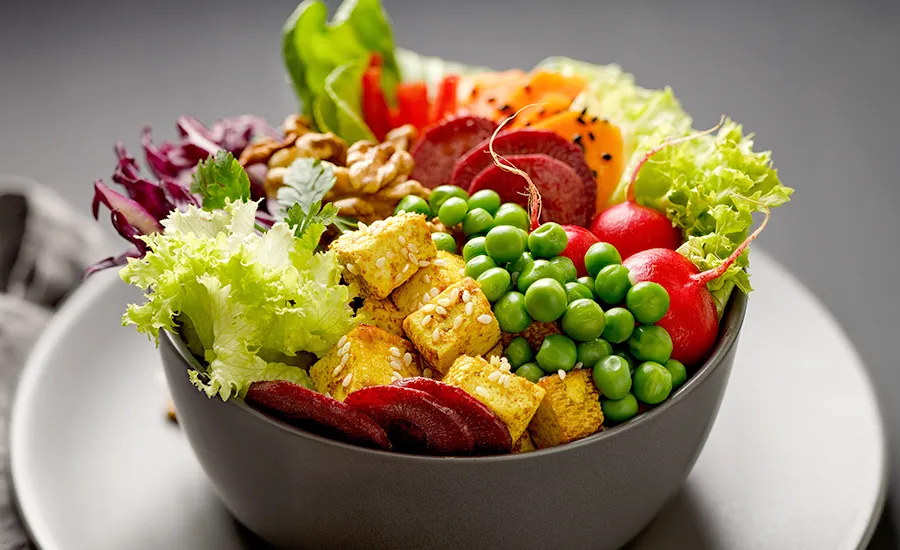 Veganism is a stricter form of the vegetarian diet and is focused entirely on plant-based nutrition. This means it excludes any animal products such as meat, seafood, eggs, animal fats, and dairy.
Since this diet is more restrictive than most, followers must be careful with their meal planning to ensure they receive adequate nutrition. This article gives a great overview on how to make sure your vegan diet is as balanced as possible.
Carnivore Diet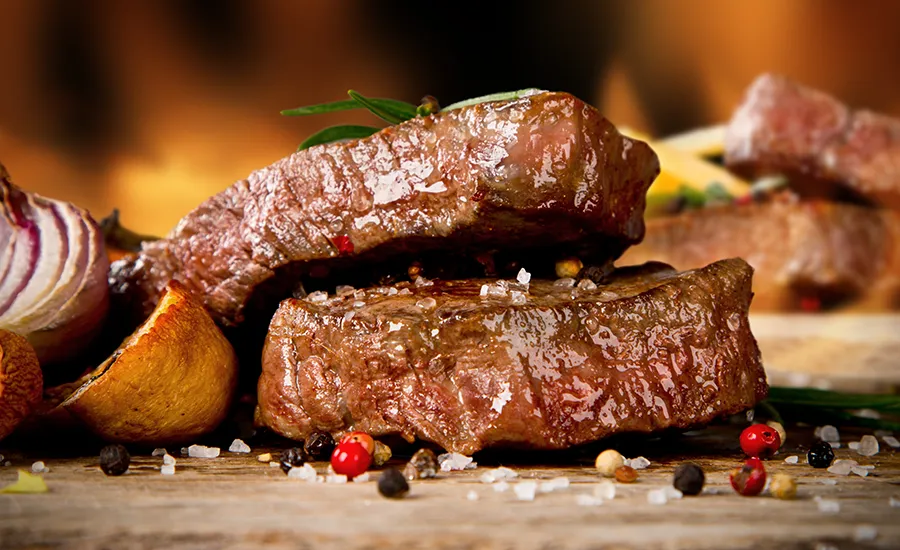 The carnivore diet is a highly restrictive diet that is focused on meat and animal products, all other foods, such as grains, fruits, and vegetables, are eliminated. It is proposed that this diet helps with weight loss and blood sugar regulation.
As you might imagine, this carnivore diet should only be incorporated in the short term, as it lacks fiber, vitamins, and minerals.
Mediterranean Diet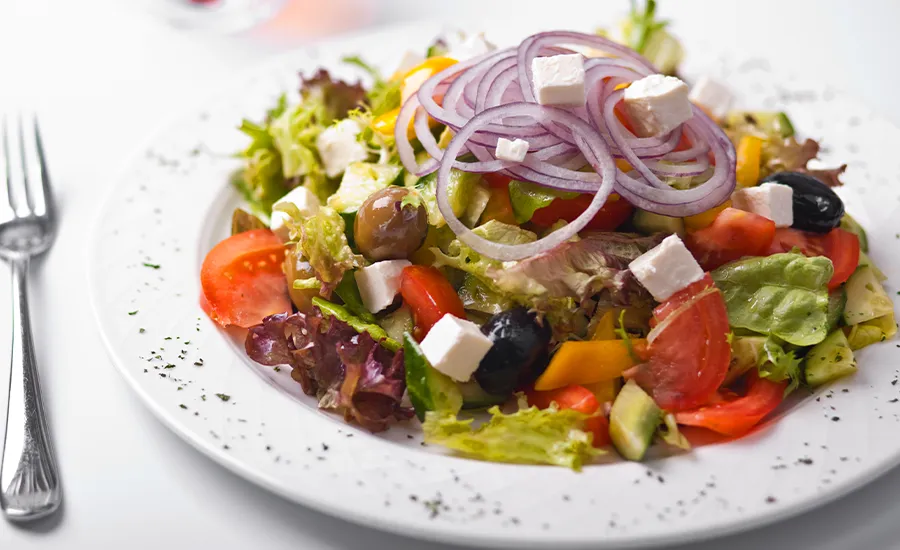 The Mediterranean diet is one of the most popular and least restive diets to follow. US News has ranked it as the #1 best diet overall for many years in a row. More importantly, it's one of the most doctor-recommended diets.
The Mediterranean diet focuses on healthy fats, such as extra virgin olive oil, vegetables, nuts, whole grains, seeds, fresh fruit, and lean protein. Red meat and sugary treats are eaten in moderate amounts on rare occasions, while dairy is eaten regularly but in moderation.
Numerous studies have found that following the Mediterranean diet is linked to lower risks of heart disease and stroke, high blood pressure, and cognitive dysfunction.
You can read more about our favorite Mediterranean diet meal delivery services here.
What To Consider When Choosing A Diet Meal Delivery Service
While we believe Fresh N' Lean to be the best diet meal delivery service overall, that doesn't mean it's the best service for you and your unique lifestyle.
To help you decide which service is best for your unique needs, let's dive into the most important things to consider before choosing a meal delivery service.
What is Your Budget?
This may be the first thing you want to figure out, as the price point plays a major role in which meal delivery service is best for you. Thankfully, there are a variety of different meal delivery services out there that are reasonably priced, depending on your budget.
One thing to keep in mind when it comes to diet meal delivery services is those that have higher quality ingredients or wellness programs attached to their meal plans will likely be higher in price.
Do You Prefer To Make The Meals Or Would You Like Them To Be Pre-Made?
This is an important question because it will help you decide if you would like to use a meal kit service or a prepared meal delivery service. There are pros and cons to both, and it ultimately comes down to what you're looking for.
If you're looking to improve your cooking skills and learn how to make meals that fit within your diet, or you simply enjoy the process of creating a meal, you'll probably want to go with a meal kit service.
We like meal kits for the sheer fact that not only can you learn, hands-on, how to make the meal but you can also keep the recipe cards to make the meal again in the future. Here at Food Box HQ we have binders full of meal kit recipes cards we've saved over the years.
On the other hand, a pre-made meal delivery service is best for those who want to save as much time as possible in the kitchen. While usually more expensive than meal kits, pre-made meal delivery services may make sticking to a specific diet much more manageable and convenient.
Can't make up your mind? Some meal delivery services offer both meal kit and pre-made options. Sunbasket and Purple Carrot are two options above that offer both.
Do You Have Any Food Allergies?
This is another critical aspect to consider as some services are more accommodating to allergies and preferences than others.
The best allergen-friendly services on this list are Sunbasket, Fresh N' Lean, ModifyHealth, and Daily Harvest. If you have a severe allergy to a certain ingredient, you'll want to double-check that the food is manufactured in a facility that doesn't handle your allergen so there's no worry of cross-contamination.
How Many Meals Do You Need To Eat Per Day?
Most meal kits do not supply a full week's worth of meals but will supplement a few lunch and dinner meals per week. On the flip side, based on our experience, pre-made meal delivery services will be able to cover more meals (depending on the meal plan you choose). For example, Fresh N' Lean, Mosaic Foods, and Daily Harvest all cover breakfast, lunch, and dinner.
Our Methodology For Selecting The Diet Meal Delivery Services On This List
All of the diet meal delivery services listed in this article have been vetted by me and my team. This includes, but is not limited to, purchasing the product, reviewing the service in its entirety, taste tests, and more. You can read more about our review process here.
We use these specific guidelines to evaluate every diet meal delivery service we researched:
The meal plans offered have to adhere to a specific diet.
The meal delivery service has to offer a variety of diet-specific meals to choose from.
The meal delivery service has to be able to ship to every state and town within the United States.
They have to offer high-quality ingredients that meet nutritional needs. This includes, but is not limited to, organic fresh produce, local produce, and organic, grass-fed meat.
Looking For Other Diet Meal Delivery Services?
This article our favorite meal delivery services for a handful of the most popular currently out there. If you're looking for a more specific diet meal delivery service, feel free to browse the site or head to one of the other articles listed below:
Have a question about a meal delivery service we didn't answer in this article? Let us know in the comments below!