Going on a diet is no easy task, especially if you have no idea where to begin when it comes to healthy eating. Fortunately, there are plenty of services that will deliver pre-portioned ingredients or even already prepared meals straight to your door. It essentially takes the guesswork out of eating right and helps you stay on track with your diet. And when you stay on track, there's no doubt you'll see better results.
If that sounds like just what you need to reach your health or weight loss goals, you'll definitely want to check out our best diet meal delivery services outlined below.
1. Diet-to-Go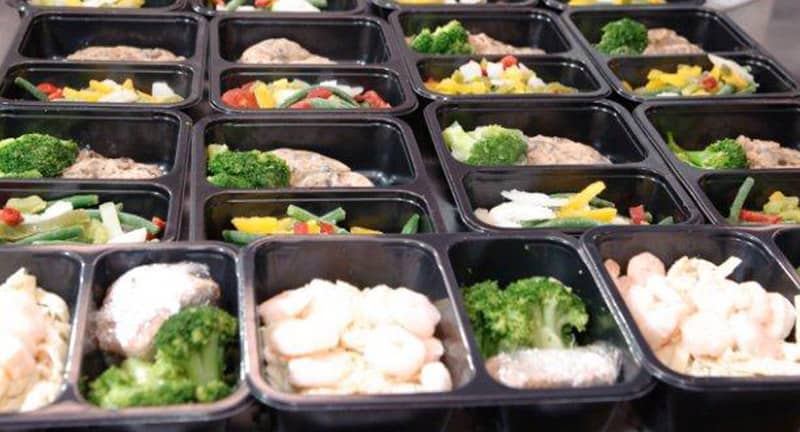 Don't feel like cooking? Diet-to-Go is one of the many diet meal delivery services that sends you pre-made meals that simply need to be heated up. Everything has been prepared by their team of chefs, making it easy for you to warm up and enjoy. There's no need to spend an hour in the kitchen prepping ingredients and cooking a complicated dish.
The most difficult thing you'll have to do is choose your meals each week! They provide a great selection of breakfasts, lunches, and dinners for you to choose from. For breakfast, you'll find options like Waffles with Blueberry Cream Cheese, Tomato Mushroom Omelet, or even a Whole Wheat Bagel. The lunch menu has options like Salmon Burger with Mango Salsa, Greek Pasta Salad with Tuna, and a Black Bean & Feta Cheese Wrap. And for dinner, you can enjoy dishes such as Herb Crusted Tilapia, Vegetable Ravioli, Thai Turkey Tenderloin, or Shrimp Alfredo.
Another feature of Diet-to-Go that most services don't offer is access to a health coach. You can contact the coach anytime via phone or email to get all of your questions answered. It's one of the best ways to get professional advice as you embark on a new lifestyle change.
2. Nutrisystem
You've probably seen all the television commercials about Nutrisystem and how it promises to help you lose weight. And if your goal is to shed a few pounds, it's one service that's worth checking out.
Their system is backed by (literally) millions of customers who have lost weight by following their meal plans. Plus, they have over 40 years of experience in the business, which should make you feel pretty confident when ordering from them.
While the thought of going on a diet may not sound like fun, Nutrisystem has made it easier by providing a menu with plenty of variety. In fact, they claim there are over 150 menu options for their customers to choose from, which is one of the most we've ever seen.
Their breakfast menu allows you to eat meals like a Cinnamon Roll, Buttermilk Waffles, Thick Sliced French Toast, and even a Double Chocolate Muffin. For lunch, you can enjoy options such as Grilled Chicken Sandwich, a Spinach and Cheese Pretzel Melt, or Tuna Salad. And their dinner menu has food options such as Chicken and Bacon Ranch Pizza, a Meatloaf Sandwich, and Lasagna with Meat Sauce.
Unlike a lot of the other diet meal delivery services out there, they have snacks too. And these aren't going to sound like normal "diet" snacks. For example, some snack options include: Milk Chocolate Flavored Pretzels, Dark Chocolate and Sea Salt Nut Bar, an Ice Cream Sandwich, White Cheddar Popcorn, and even Walnut Chocolate Chip Cookies. Who's hungry now?
3. Lean Meals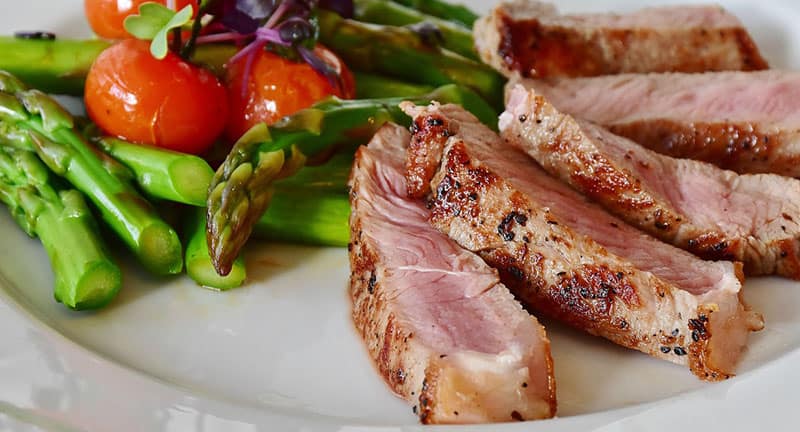 Lean Meals is another company that handles all the hard work for you when it comes to meal prep. Instead of doing the grocery shopping, ingredient prep, and cooking, they've taken care of everything. That puts more time back in your day so you can take time to relax, do other things you enjoy, or even put a little extra time in at the gym.
Their menu changes weekly and includes 30 new meals every time, which gives you plenty of variety to choose from. All you have to do is select at least 10 dishes you'd like to try and wait for them to arrive on your doorstep. If you like it, you can sign-up for a weekly subscription and save 5% on all of your orders.
On the menu, you'll find items like a Chicken Caesar Salad, Steak & Egg Breakfast Skillet, or even a Mediterranean Steak Wrap. Based on our review, everything is made from fresh and quality ingredients.
4. Sun Basket
If you'd like to try a diet meal delivery service that gets you in the kitchen and cooking up something good, Sun Basket is worth checking out. They offer a variety of meal plans, but it's their Lean & Clean plan you'll want to try for maximum dieting benefits. These meals are packed with flavor, but only come to about 550 calories per serving. Everything is free from gluten and dairy as well, so you don't have to worry about these common allergens and inflammatories impacting you.
The Lean & Clean plan features delicious meals like: Korean Beef Skewers with Sesame-Cabbage Slaw, Chicken Breasts with Shirazi Salad and Black Tahini Dressing, Orange Chipotle-Glazed Pork with Coleslaw and Roasted Sweet Potato, and Burmese Chickpea-Tomato Soup with Lemongrass.
5. Green Chef
Like Sun Basket, Green Chef will also get you in the kitchen to prepare a homemade meal. They'll send you pre-portioned, pre-measured, and prepped ingredients. All you have to do is follow their step-by-step instructions, which includes special tips from the chef, and photos. It's incredibly simple to follow. Your dinner will be ready in about 30 minutes, so you won't have to spend too much time in the kitchen.
They offer a variety of meal plans to suit your needs, which includes Omnivore, Paleo, Keto, Vegan, Gluten-Free, Vegetarian, and Carnivore. For families, they also offer Omnivore and Carnivore plans that provide additional servings.
Depending on which plan you choose, you may find the following dinners on your menu: Cumin Spiced Steak, Enchilada Quesadilla, Vietnamese Noodle Bowl, Steak Frites, Greek Chicken Flatbread, and Chicken Bruschetta Pasta.
6. Chef'd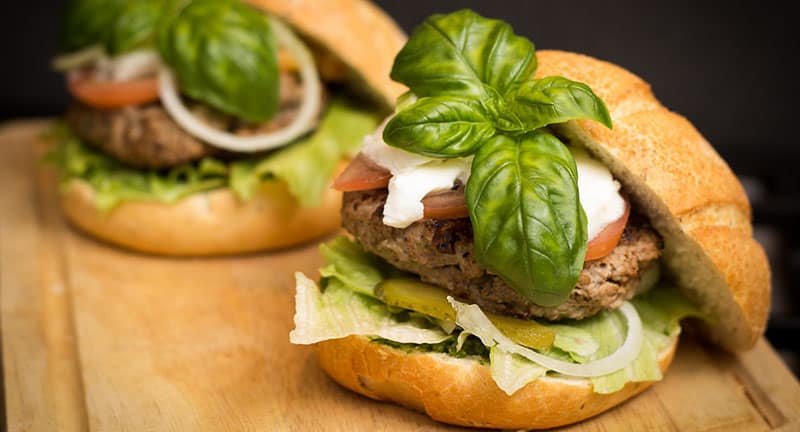 While most services require you to sign-up for a weekly subscription, Chef'd doesn't. That means you can order whenever you want and however much you want. There's no need to worry about a weekly subscription that auto-renews. All you have to do is visit their website and place your order for fresh, pre-portioned ingredients whenever is convenient for you.
Chef'd works with a variety of partners to create the meals they offer. You'll find collaborations with the American Diabetes Association, Atkins, Good Housekeeping, The New York Times, and many others. If you're looking for healthy and unique meals, Chef'd is where it's at!
You can enjoy dinner options such as: Slow Cooker Shredded Beef Tacos, Herb Crusted Flank Steak, Spicy Brown Rice Stir Fry, Swiss Chard with Toasted Quinoa & Tomato, Lentil-Tomato Sauce Pasta, and Black Bean Burgers.
7. BistroMD
Another diet meal delivery service that can help you meet your weight loss goals is BistroMD. Their meal plans have been created by a doctor to help you safely and effectively lose weight in a way that's incredibly convenient.
With their program, you receive meals for breakfast, lunch, and dinner. That means you don't have to worry about straying from your meal plan. There are also custom programs for both men and women to ensure everything is suited to your unique needs.
For breakfast, you can have food like the Western Egg Scramble, Stuffed French Toast, and 7 Grain Waffles with Strawberry Compote. When lunchtime rolls around, you could be eating Chicken and White Bean Chili, Chicken Meatballs with Marinara and Linguine, and Chicken Pot Pie Crumble. And on the dinner menu, you'll find Salmon with Dill Mustard Sauce, Eggplant Lasagna Casserole, and Four Cheese Ravioli.
8. Terra's Kitchen
With Terra's Kitchen, meal planning can't get easier. They allow you to plan your meals up to four weeks in advance, so you can choose your recipes and get on with your day. When it's time for your weekly delivery, you'll receive all the fresh, pre-portioned ingredients you need to create your chosen meals. And with many of their recipes only requiring 15-30 minutes in the kitchen, dinner can be on the table in no time at all.
They offer a bunch of healthy diet plans such as paleo, gluten-free, low-calorie, vegan, and vegetarian options to suit your preferences. From there, you're able to select whichever meals you'd like to try out. You'll find options for breakfast, lunch, and dinner. There's also a lot of extras such as snacks, additional side dishes, desserts, and beverages.
With Terra's Kitchen, you'll discover dishes such as Sweet Potato Tacos, Sheet Pan Roasted Chicken with Lemon-Arugula Potato Salad, Cheesy Bacon and Broccoli Pasta, Creamy Black Bean Sliders, and Italian Chicken Florentine Pasta.
9. Daily Harvest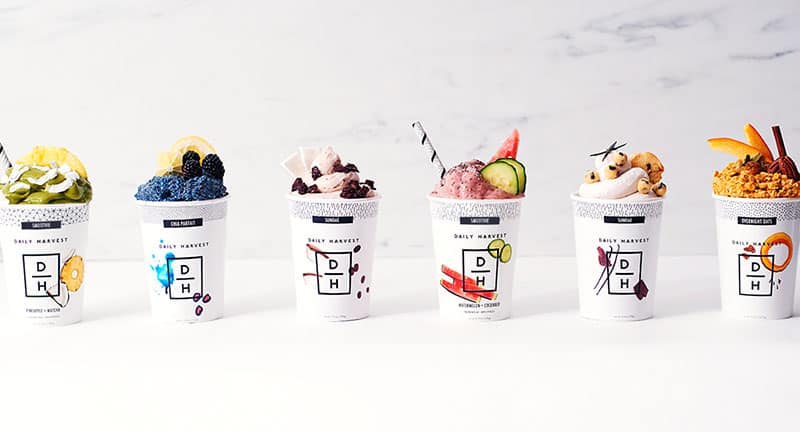 If you're looking for a diet meal delivery service that provides you with delicious breakfast options such as smoothies, soups, and healthy oats, Daily Harvest should be your go-to. They are well-known for their simple smoothie cups, which are loaded with fresh ingredients. All you have to do is add your liquid base, blend it up, and enjoy. However, they've since expanded to include more items on their menu, such as their Harvest Bowls and overnight oats.
For smoothies, you can enjoy a variety of flavors like Banana + Greens, Chocolate + Blueberry, Chai + Coconut, and Pineapple + Matcha. Their Harvest Bowls come in flavors like Brussels Sprouts + Tahini, Red Lentil + Kitchari, and Quinoa + Chipotle. For overnight oats, we loved both their Pumpkin + Chai and Cinnamon Protein + Banana options. They also offer chia parfaits and fresh soups as well!
10. Green Blender
Another company that offers tasty smoothies is Green Blender. You can get weekly deliveries of farm-fresh ingredients to create smoothies that are packed with superfoods. Each week, they present you with five new smoothie recipes and you'll receive all the pre-portioned ingredients you need to make 10 smoothies. That means you'll have two servings of each flavor. Unlike Daily Harvest, Green Blender sends you fresh fruit (never frozen).
The only work that's required of you is to blend it up! It doesn't get much easier than that. Each smoothie is packed with vitamins, minerals, antioxidants, proteins, and fiber. Some of their smoothie recipes include Banana Oatmeal, Honeydew Kiwi Coconut, Protein Pineapple Almond, Pineapple Beet Refresh, Vanilla Banana Apple, and so many more. you'll never get bored with all these flavors to choose from.
11. 22 Days Nutrition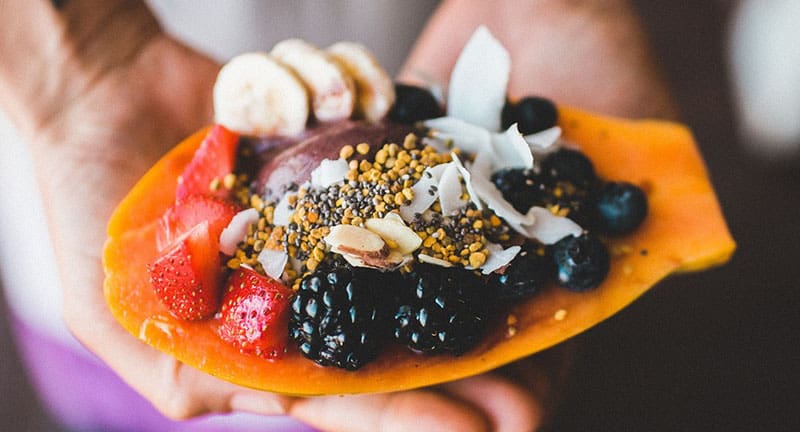 If protein powders, bars, and healthy diet meal delivery sounds like it's right up your alley, you'll want to check out 22 Days Nutrition. When it comes to their meal delivery service, each meal is crafted with organic ingredients. They're all plant-based and free from soy and gluten.
Your meals are prepared by their team of chefs and then sent to your doorstep in a refrigerated box. Everything is made fresh, so all you have to do is heat it up and enjoy your meal. There's no cooking involved at all. Plus, they offer options for breakfast, lunch, and dinner, which means you can easily stick to your new healthy eating plan.
For breakfast, they offer Hearty Granola, Banana Poppy Seed Loaf, Chocolate Almond Muffin, and Pineapple + Strawberry Chia. On the lunch and dinner menu, you'll find Chickpea Vegetable Curry, Creamy Mushroom Quinoa Bowl, Oven Roasted Veggie & Vegan "Crab" Cake, and Purple Potato Puree with Chickpeas.
12. Medifast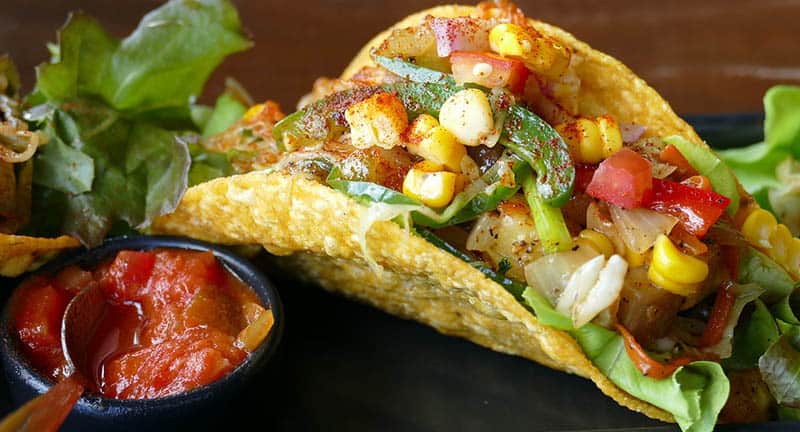 Another familiar face in the weight loss world is Medifast. With their proven track record, it's no surprise that their meal plans are pretty popular. These plans are developed by doctors and have been shown to be effective in studies. For anyone who is struggling to lose weight and needs help with healthy eating, this is one of the only companies that has clinical trial which back up their claims.
Their meals are all portion-controlled and low-calorie. You'll get all the nutrients you need, without have to deprive yourself. To get started, all you have to do is choose the meal plan that's right for you. They have a flexible plan that delivers steady, gradual results, which is the Medifast Flex plan. For fast results, you can try Medifast Go!, which was designed with busy people in mind.
If you try it out, you can expect to find dishes such as Maple & Brown Sugar Oatmeal, Original Pancakes, Ziti Marinara, Sour Cream & Chive Mashed Potatoes, and many others. You even get dessert options like Brownie Soft Bakes and Chocolate Pudding.
13. Sakara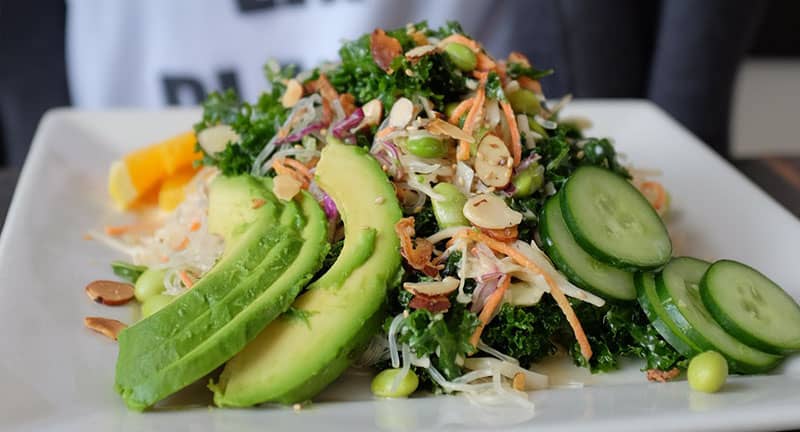 If clean eating is important to you, you just might get along well with Sakara. They've crafted breakfasts, lunches, and dinners that are organic and ready to enjoy. Your meals are prepared for you and delivered straight to your door, which means there's no ingredient prep, no cooking, and no messy clean-up to deal with afterwards. Like 22 Days Nutrition, all of Sakara's meals are vegan.
Through their meal plan, they claim to transform your life by helping you shed excess weight, increase your energy, boost immunity, increase focus, improve skin clarity, and eliminate bloating. That's all thanks to meals like Wild Rice + Miso Salad, Banana Protein Bread, Braised Beet + Quinoa Bowl, Classic Superfood Granola, the Sakara Burger, and the Forbidden Noodle Soup.
14. Healthy Chef Creations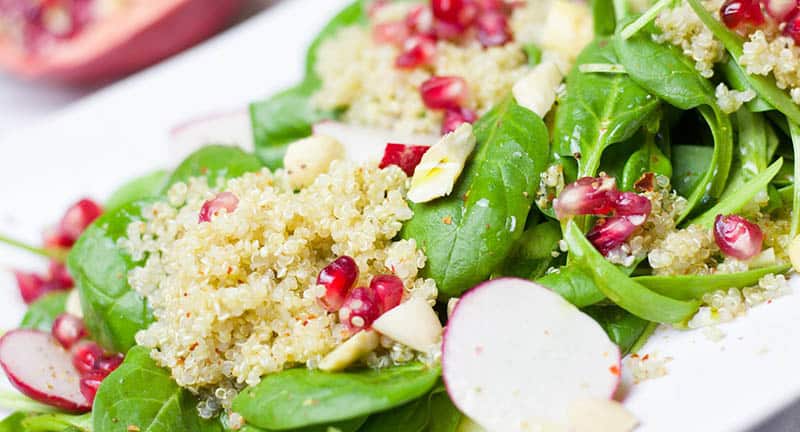 Healthy Chef Creations offers meal plans designed to help you lose weights well. All you have to do is choose your calorie range, select your preferences, and let them pick the meals for you. The meals are made, packaged, and sent straight to you. Everything is fresh and never frozen, so you don't have to worry about anything losing its flavor. When you're ready to eat, you just need to heat it up and enjoy your portion-controlled meal.
You'll receive something for breakfast, a morning snack, lunch, dinner, and a dessert. This will include things like Mexican Eggs & Chorizo, a Spa Energy Drink, Chicken Salad, Eggplant Parmesan, and Strawberry Chocolate Mousse.