Preparing meals can be a hassle, I know firsthand. Even though I've been covering the meal delivery industry for years now, I always find myself gravitating towards premade meal delivery services or frozen meals when I'm just too busy to cook. Because of this, I've become obsessed with finding the best frozen meal delivery services out there.
Having tried over 20 different frozen meal delivery services—some traditional that you would see in grocery stores and some online only brands—I've narrowed it down to the best based on your unique lifestyle. In this list, you'll find everything from the best frozen restaurant-quality meals to the best frozen meals for a specific diet.
Let's get into it!
Best Overall
What It Is: Mosaic Foods is a plant-based frozen meal delivery service. They currently offer 5 different types of frozen meals, including veggie bowls, family meals, soups, oat bowls, and premium meals (which they call "Mosaic+").
The Details: There are no specific plans with Mosaic. Rather, you just have to hit a minimum spend of $70 by adding meals to your box. You can have meals delivered every week, every 2 weeks, ever 3 weeks, or every 4 weeks. If you don't add meals to your box prior to your scheduled delivery date, they'll select them for you based on their best-sellers and customer favorites.
What I personally enjoy most about Mosaic Foods is that they are one of the few frozen meal delivery services out there that offers family-style meals. These are 4 serving meals that are pre-made but can be heated up in the oven. My wife and I like to keep a few in the freezer for those days when we just don't have the energy to cook but don't want to waste money ordering takeout but still want to eat something nutritious. The best part is, because all the meals are vegan, they're loaded with vegetables.
Some of my favorites include the Veggie Pot Pie and Lasagna Primavera.
Why It Made The List:
Mosaic Foods is one of the only frozen meal delivery services out there that offers frozen, oven-ready meals made for families.
They offer a great satisfaction guarantee. It says, "If you don't love your meals, we'll issue a full refund, no questions asked."
They offer over 50 different frozen meals to choose from.
Best Classic Frozen Meals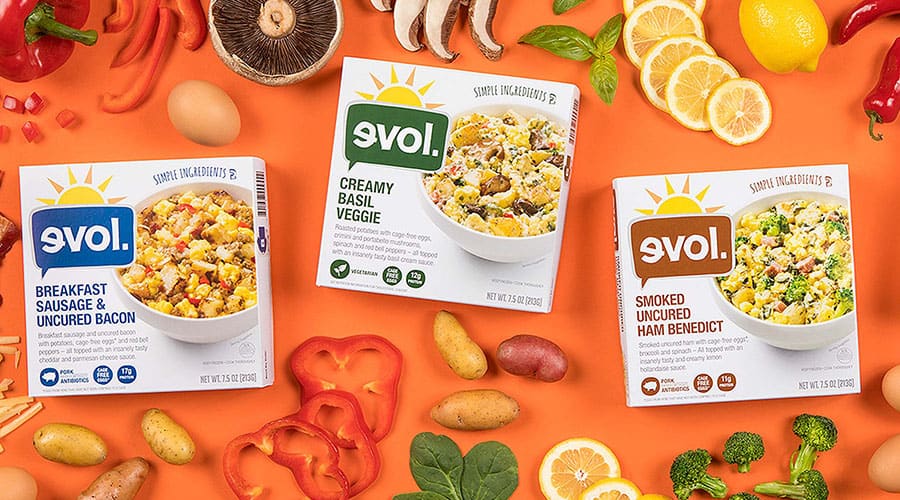 What It Is: It's likely you've seen EVOL Meals as you've browsed the frozen section of your local grocery store or supermarket. They're one of the better known frozen meals out there, and for good reason. They have an enormous amount of selection when it comes to meals and meal variety. Beyond that, one of the main reasons they made this list is their commitment to using quality ingredients in their meals.
The Details: Let me start by saying, EVOL Meals are the only frozen meal delivery service on this list that you cannot buy directly from. To order their meals, you will have to go through one of their suppliers. Luckily, they have a lot: Amazon, Whole Foods, Walmart, and Safeway. You can also use Instacart to get them delivered to you. My personal favorite meals of theirs are Chipotle Chicken Mac & Cheese, Warrior Bowl (made with seared beef, brown rice, edamame, carrots, broccoli, and bell peppers in a miso ginger glaze), and the Lasagna With Meat Sauce.
Why It Made This List:
The meals are delicious. Is it better tasting than a meal in a restaurant? Probably not but I believe it's definitely better than the vast majority of their competitors in the frozen isle.
They're one of the few frozen meal companies that offers breakfasts.
They use quality ingredients. For example, they use beef without antibiotics and cage free chickens.
They have meals for everyone. For example: hearty meals, plant-based meals, and low-calorie meals.
Food Box HQ Note: Amy's and Luvo (Performance Kitchen) were also very close contenders in the "best classic frozen meals" category. I consider them great alternatives to EVOL. We didn't choose Amy's because they only offer plant-based meals, which narrows down variety. And we didn't choose Luvo because they aren't as widely available as EVOL meals.
Best For Soup Lovers
What It Is: Proper Good is a soup delivery service unlike many other soup companies out there. They focus on quality over quantity. So you're not going to see rows and rows of products on their shop. That being said, what they do offer is delicious.
The Details: There are actually two ways you can store Proper Good soups. They come shelf-stable, so you could technically store them in your pantry for up to 8 months. Or, to prolong their shelf-life further, you could freeze them. What I love most about Proper Good is that they focus on soups that are delicious and nutritious. They're made with real ingredients so you're not going to see things like "natural flavors" or artificial additives in them. Plus, they're free of any added sugar. The soups they offer fall into a variety of different categories—keto, low-carb, high-protein, plant-based, and gluten-free. To give you an example of what you can choose from, some of my favorites include Sweet Red Pepper & Meatball, Meatball Minestrone, and Butternut Squash.
Why It Made This List:
All the soups we've tried have been super tasty and very simple to prepare. If already thawed (or in pantry) it takes less than 2 minutes to heat up.
You can store these soups in your pantry (up to 8 months), refrigerator, or freezer to prolong their shelf life.
There is a lot of diet variety, from plant-based options to keto options.
They're made with real ingredients, no artificial junk included.
Best Plant-Based Option
What It Is: Daily Harvest is one of the most popular smoothie delivery services around (and one of our personal favorites). In addition to smoothies, they also have a ton of other plant-based meals such as harvest bowls, flatbreads, soups, oat bowls, chia bowls, snacks, lattes, and even plant-based milks. Needless to say, if you're looking for variety and you're on a vegan diet, Daily Harvest is your best option.
The Details: We tried Daily Harvest when they first launched, years ago. In fact, if you go to our YouTube channel, you'll see it's the third video we ever uploaded in 2017. Since then a lot has changed and we've followed their meteoric rise in popularity. Some of my personal favorites, along with Emily's, include their mint and cacao smoothie, cold brew and almond smoothie, sweet Potato and wild rice harvest bowl, apple cinnamon oat bowl, and hazelnut chocolate bites (so good, they remind me of Nutella).
Why It Made This List:
They have a ton of plant-based options. You could eat every meal (breakfast, lunch, dinner) as well as snack on all of their foods. This is a big deal because many frozen meal delivery services really only focus on lunch and dinner meals, not breakfast or snacks.
The ingredients they use are very high-quality. These are not powdered smoothies. They use real ingredients—vegetables, fruits, grains/seeds, oats—to create the meals and then flash freeze them.
Even if you're not following a plant-based diet, you may still enjoy these meals. I'm not vegan and I consider them very tasty.
Best For Watching Weight
What It Is: BistroMD is a frozen meal delivery service created for those who are looking to lose weight. The meals are crafted to reduce calories while still staying full of flavor. Emily actually used BistroMD way back in her college days to help shed a few pounds after a semester abroad in Italy. She talks about her experience in the video above.
The Details: BistroMD offers a ton of ways to customize your meal plan. They have a variety of different plans—men's, women's, heart healthy, gluten free, diabetic, and even a menopause program. They also have a ton of variety to choose from when it comes to the meals they offer. What I love most about BistroMD, from my personal experience, is that these meals don't feel like "diet" meals. For example, my favorites include Manicotti with Vodka Marinara Sauce, Stuffed Shells with Vodka Marinara Sauce, and Beef and Broccoli. They aren't feeding you bland, restrictive meals. These are fairly hearty meals too. I've actually never felt hungry after eating one. To be quite honest, I would even use BistroMD even if I wasn't trying to lose weight. That's how good I consider their frozen meals.
Why It Made This List:
There are around 75 different meals to choose from at any given time. This include breakfasts, lunches, and dinners.
A lot of people have had success with their weight loss program in the past, including my wife.
They have meal plans that fit into a lot of different lifestyles—gluten free, heart health, diabetic, and more.
Best For Seniors
What It Is: Magic Kitchen is a frozen meal delivery service that has the most variety of meals out of any other frozen meal delivery service on this list. They offer hundreds of options, including main courses, side dishes, soups, snacks, and even desserts.
The Details: We specifically chose Magic Kitchen as the best frozen meal delivery service for seniors because they allow to you filter by very specific dietary options (low carb, low fat, low sodium, and more) as well as they allow you to purchase over the phone (using their free mailed catalog). Since many seniors may have a hard time using the internet or a computer, this opens up the opportunity for them to receive the benefits of using a meal delivery service without the hassle of having to always log on to a computer.
Why It Made This List:
This is the easiest meal delivery service for seniors to use, given that they can use the website or order over the phone. They can also narrow down by specific health/diet options. They even offer meals that are specifically designed for seniors. Even their customer reviews rave about how easy it is to order as a senior.
There is a huge amount of variety, more than any other frozen meal delivery service on this list.
You don't have to subscribe to order like many other options on this list. You can place "a la carte" orders as frequently as you prefer.
Best For Kids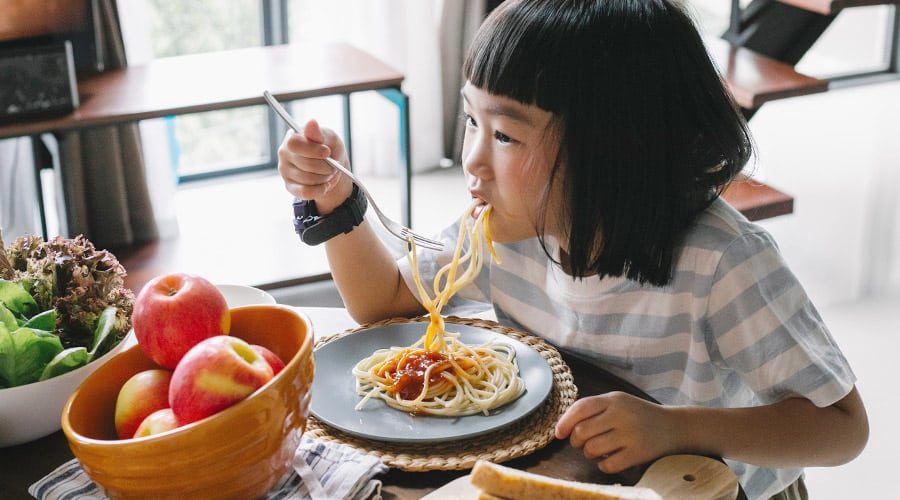 What It Is: The unfortunate truth is there are not a ton of kids meal delivery services out there. And there's even fewer frozen meal delivery services for kids. Kidfresh is one of the few out there that makes this list because of their commitment to nutrition and taste. They have a nutritionist on staff to help craft the meals alongside professional chefs.
The Details: Most kids are notorious for being picky eaters. Because of this, Kidfresh focuses on "plain" meals that are more likely to be well-received by kids. For example, on their menu, you'll see meals such as chicken nuggets made with pureed cauliflower and whole grain breading, mac and cheese made with cheddar cheese and pureed carrots, and cheese pizza dipping sticks with cauliflower, tomato sauce, and mozzarella cheese.
Why It Made This List:
I love the fact that they "hide" vegetables in their meals (for example, using cauliflower in the breading of the chicken nuggets) so even the pickiest kids can't tell they're eating vegetables too.
You can purchase directly from their website or in their partner stores such as Target, Walmart, and others.
While the meals themselves are "plain" (for example, chicken nuggets) they are still full of flavor.
They don't pack the meals with artificial ingredients. For example, the ingredients in their chicken nuggets are chicken breast meat, whole wheat flour, water, pureed cauliflower, pureed onions, unbleached wheat flour, salt, corn starch, yellow corn flour, rice starch, yeast, molasses, "leavening" (cream of tartar, baking soda), whole grain millet flour, sea salt, canola oil.
Best For Meat Lovers
What It Is: You've likely heard of or even received Omaha Steaks before. They're a meat delivery company that sends frozen and high-quality meats, fish, sides, desserts, and more. While they're known for sending steaks, today Omaha Steaks actually sends much more than just meat these days.
The Details: With Omaha Steaks, you can order nearly every cut of beef, chicken, and pork. They also offer a wide variety of fish, including salmon, cod, and tuna, as well as shellfish such as shrimp and even lobster. Many people disregard Omaha Steaks as a full frozen meal delivery company simply because they assume they only send steaks but, I can tell you firsthand, their other meals are incredibly delicious. Not only do I think their filet mignon is one of the best I've ever tried, but their other meats, such as their chicken breasts and bone-in pork rub chops, are to die for. With the amount of variety they offer in terms of meats, sides, and desserts, you could make a full gourmet meal for any size get together.
Why It Made This List:
They have the most amount of variety out of any other meat delivery company, having beef, chicken, pork, dozens of fish/shellfish options, side dishes, desserts, and more.
This is the perfect frozen option for a big get together or special occasion such as a holiday like Thanksgiving.
They give you the option to order specific cuts of meats or fully crafted meals such as short rib mac and cheese, lasagna, chicken fettuccine alfredo.
Honorable Mentions
There are a few meals that did not quite "make the cut" to be placed in the main list of frozen meal delivery services above. However, I still felt like they had a lot of great qualities that I wouldn't want someone to be unaware of before making a final decision.
What It Is: Factor Meals is a pre-made meal delivery service that sends you meals that can be frozen to prolong their shelf-life. The reason why they made this list is because I find that they are a great option for fitness enthusiasts and those following a specific low-carb diet. They also have add-ons such as desserts, extra portions, smoothies, and wellness shots.
The Details: We included Factor Meals in this list because they are one of the best pre-made options currently available. Most people, when looking for frozen meals, are looking for convenience. Factor Meals are the most convenient on this list because they take care of every meal, snack, and even drink you could possibly want. My personal favorite meals are their Spicy Turkey Poblano Bowl, Taco Bowl, and Honey Mustard Chicken. My favorite add-ons right now are their delicious keto cheesecakes as well as any of their tasty soups.
Why It Made The List:
If you're on a high protein diet or keto (low carb) diet, this is the best option out there.
They have a ton of selection and they even allow you to add-on additional portions.
How We Selected The Meals On This List
The first thing I should acknowledge is that we have reviewed hundreds of meal delivery services over the years. Our process for reviewing includes researching the meal delivery company, purchasing their product, unboxing and taste testing (which we film for our YouTube channel), and then performing a long-term test to assess the quality of the service on a whole. This is important to note because many other "list" articles out there are created by people who have never even tried the meals. It's a shame, but it's true.
For selecting the frozen meal delivery services on this list specifically, we first narrowed down the top ones by our previous frozen meal reviews, researched other customer reviews, and reviewed them by popularity. We then further narrowed down to only meal delivery services that can ship to the majority of the United States. Unfortunately, this meant we had to remove some favorites, such as Good Stock Soups which are only local to our area in NJ and NY.
We again narrowed down the list to exclude frozen meal delivery services that seemed to have low-quality ingredients in many of their meals.
Once we had a list, we began going over meal delivery services that fell into the same category and removing the inferior service. For example, we chose Daily Harvest as our favorite plant-based option over Splendid Spoon due to Daily Harvest having more overall meal variety.
What To Consider Before Choosing A Frozen Meal Delivery Service
One of the biggest misconceptions about frozen meals is that they're bland, full of artificial flavors, and not good for you. This myth persists today because of the stereotypical TV dinners that were prevalent up until the 90s—full of junk ingredients. Today though, it's a much different story. Many frozen meals today are "flash frozen" and not loaded with unnecessary junk ingredients to preserve them. That being said, not all frozen meals are created equal. It's important to do the right research and find the ones that best fit your unique needs.
Here's how to choose the right frozen meal delivery service for yourself…
If you're on a specialty diet, choose a service that caters to your specific needs. Whether you're vegan or just looking for healthier meals, there are likely frozen meals out there to fit your lifestyle. The key is to go with a service that specifically caters to your dietary needs. We specifically categorized meals above into diets we believe they're best for.
Steer clear of services that load meals up with sodium or other additives. Before checking out, be sure to review the ingredients and nutritional information for each meal you choose. This is especially important when it comes to frozen meals since some meals may seem "healthy" but could be secretly over-processed or sneakily loaded with sodium and calories. We specifically removed frozen meal delivery services from this list that relied heavily on sodium but it's still important to check each meals nutritional facts regardless.
Don't underestimate the importance of packaging. Shipping frozen meals is not easy. They have to make it to your doorstep still frozen so they stay preserved. Because of this, almost all services will use dry ice (which is dangerous to touch). If not packaged and shipped properly, your frozen meals can thaw, posing a risk if eaten.
The images on their website might be misleading. Unfortunately, because these meals will be frozen and then heated up (usually in the microwave) they don't always look as appetizing as they're shown in pictures on the site you're ordering from. Don't expect it to look like a meal from a restaurant. In all of our video reviews, we show exactly what the meals look like. You can also go to our reviews on this website to see pictures of what the real (un-doctored) meals look like. Personally, I don't really mind this but I know it could be a big deciding factor for some.
Have a question about any of the frozen meal delivery services above? Have you tried one and want to share your review? Leave your comment below!